July 15, 2015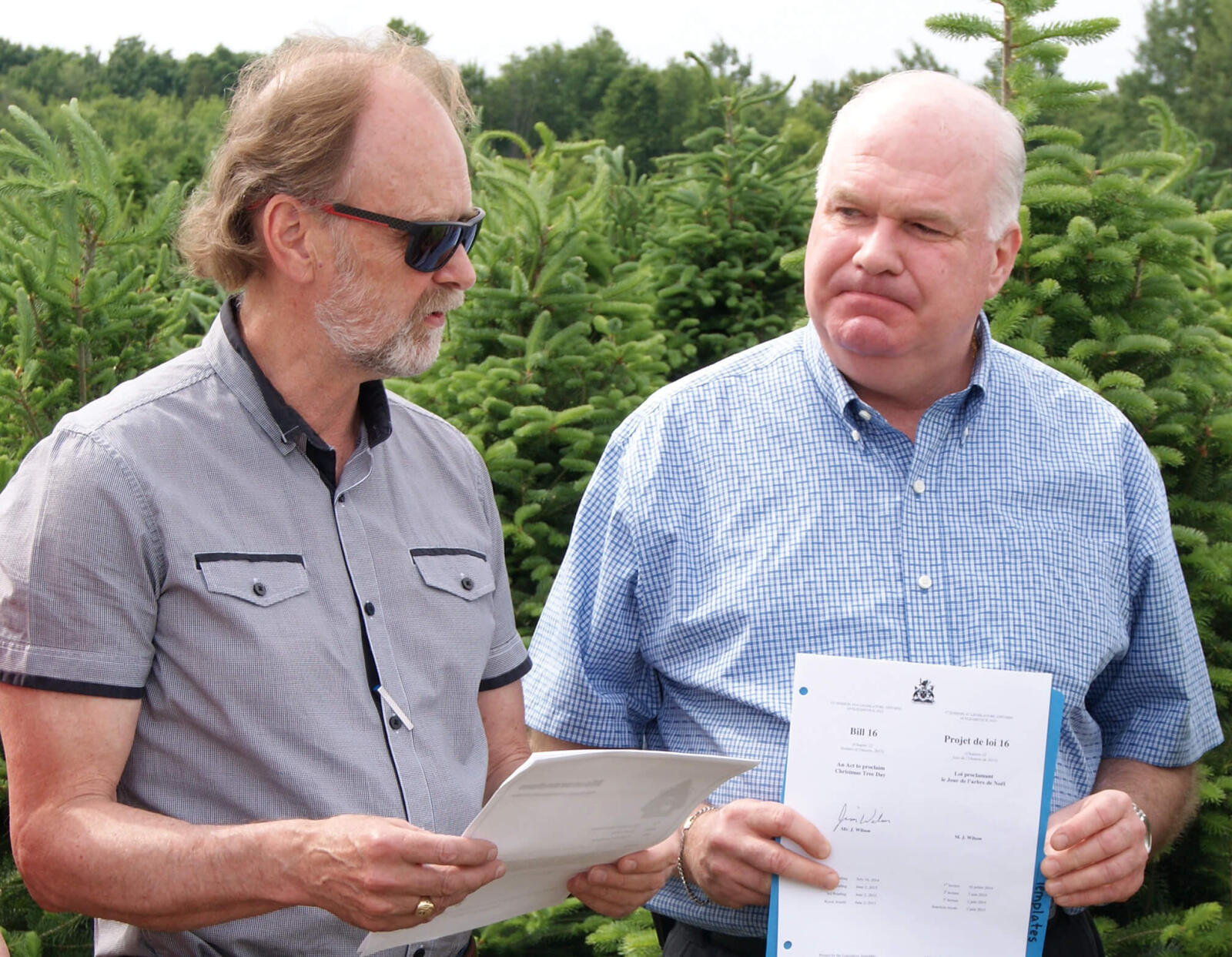 LO member achieves Christmas Tree Day in Ontario
Thanks to Fred Somerville of Somerville Nurseries, near Alliston, the first Saturday in December is now Christmas Tree Day in Ontario.

Somerville, a long-time member of Landscape Ontario, met on June 11 with Simcoe-Grey MPP Jim Wilson, who introduced new legislation, Bill 185, Christmas Tree Day Act, 2014. They were joined by staff and members of the Christmas Tree Farmers of Ontario at Somerville Nurseries to celebrate the passing of the legislation.

"I want to thank Fred Somerville, president of the Christmas Tree Farmers of Ontario, for the inspiration behind this bill," said Wilson. The private member's bill was passed through the Ontario legislature on June 2.

It is rare for a private member's bill to survive to third reading. Wilson said that in his 25 years in the legislature, it was only the second time he had seen it happen.

Somerville told the gathering on June 11 that "Christmas is the best day of the year for our industry, but today is the second best day."

In a letter to his colleagues earlier this year, Wilson explained how the Christmas tree industry employs thousands of workers in farming, transportation and retail sectors. The industry produces more than one million fresh, farm-grown Christmas trees. Each year the same number of seedlings are planted across Ontario.

Shirley Brennan, executive director of Christmas Tree Farmers of Ontario, told the gathering at Somerville Nurseries, "We are pleased to have Ontario as the first province in Canada to declare Christmas Tree Day. Thank you to Mr. Wilson and everyone who was involved in this bill."

There are 674 Christmas tree farms in Ontario.