March 11, 2022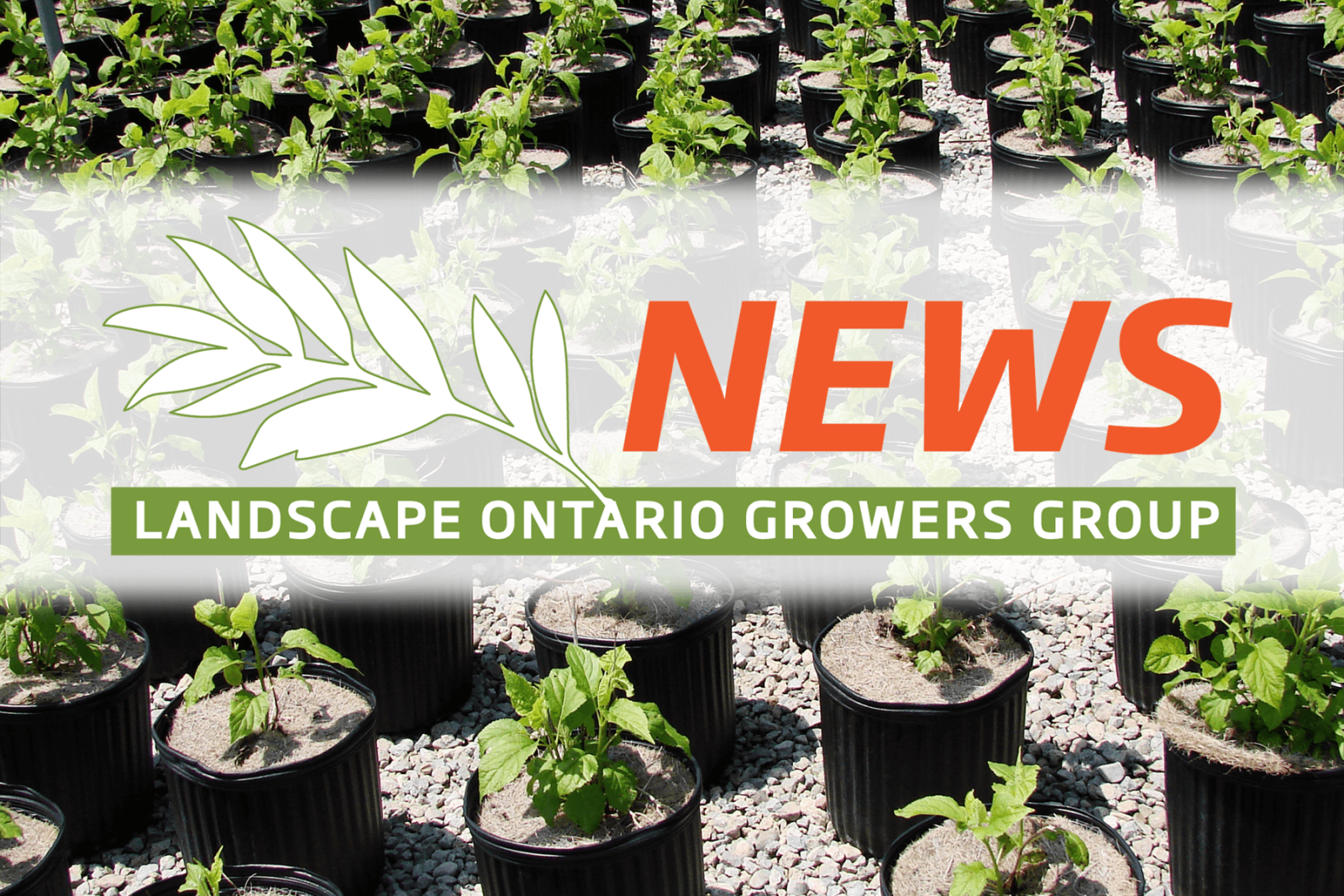 LO Growers Group Newsletter - March 2022
This report is provided by LO's Grower Technical Analyst, Jeanine West.
Please contact Jeanine for more information:
jwest@landscapeontario.com
or 1-705-796-8812.
We need your feedback! If there are items you wish us to include in these updates, please let Jeanine know.
1. OMAFRA Sector Leadership Meeting News:
The Ontario Ministry of Labour, Training and Skills Development released a summary of temporary foreign worker housing inspections from the 2020-2021 and 2021-2022 fiscal years. While the number of orders has decreased, there are still areas of improvement, mainly: screening after a positive COVID test, social distancing in the workplace, and general cleaning.


Rapid Antigen Test (RAT) Supply Program
The backlogged orders are now being caught up – again, please order for a one-month period 1-2 weeks in advance.

NEW: The reporting requirements have now been dropped. Previously, the number of tests distributed, and any positive results needed to be reported to the local public health unit.

Please refer to the Ontario Together Portal for information on how to request RATs. For questions regarding current orders, please contact

omafra.labour@ontario.ca.


HEPA filtration units
HEPA filtration units are still available for free from OMAFRA. To help combat the spread of COVID-19, OMAFRA is providing high quality, commercial grade units (coverage is ~1,000 sq ft) to employers with international agri-food workers (IAWs) living in congregate settings. Farms and agri-food businesses that employ and provide housing to IAWs are eligible for one HEPA filter unit per employer-provided congregate living setting. To receive these units, businesses are asked to input their information into the OMAFRA registry (about 15min process). Additional information is included a news release.
---
2. Service Canada Webinars
Service Canada continues to offer live online information sessions to employers who have Temporary Foreign Workers (TFWs) arriving under the Primary Agriculture program, including Seasonal Agricultural Worker Program (SAWP) or the Agriculture Stream, offered through the Temporary Foreign Worker Program (TFWP).
These virtual sessions will provide you with information about the new quarantine requirements, your responsibilities pre and post TFW arrival and the inspection process to ensure you are aware of your obligations under the TFWP during COVID-19. Attendance is optional, however strongly encouraged.
Click
HERE
to view a list of upcoming dates and to register for a session. The presentations are delivered via Webex.
---
3. OMAFRA nursery grower connector calls have resumed
Reach out to
Jennifer.Llewellyn@ontario.ca
if you are not on the email invite list. The next call is scheduled for March 22 at 4 p.m.
---
4. Box tree moth
LO, OMAFRA and CNLA are updating the best management practices (BMPs) for BTM – watch for emails with the new guidelines.
BTM adult moth trapping plan for 2022 – we hope to support growers again with lure supplies available before the May 1st weekend. Contact Jeanine for more info.
---
5. CNLA updates
AMP funding: CNLA funding opportunity: CNLA still has funding from AAFC's AgriMarketing program for one more grower to share expenses incurred through marketing nursery plants in the U.S. Contact

Jamie@canadanursery.com for more information.
Chlorothalonil (Bravo/Daconil/etc.) Regulatory Changes: Peter Isaacson at CNLA is working on a response to PMRA's re-evaluation, and we may be contacting you in the next weeks to get more information on where we are using this product, and what our sector needs for alternatives. It appears that floriculture greenhouse uses will be retained.
---
6. OFVGA communications - New!
(from EDSC – Just in case this did not reach your inbox)
The purpose of this email is to provide additional information following the February 25, 2022 communique regarding the easing of border measures for travellers that are now in effect as of February 28, 2022.
In addition to the
federal announcement made on February 15, 2022
, and to
travel.gc.ca
web pages, please find:
Updated instructions from the Public Health Agency of Canada:
Fully vaccinated travellers:
Unvaccinated travellers:
The Temporary Foreign Worker Program will continue to keep you apprised of any new information as we receive it, and invite you to visit
travel.gc.ca
for further details and updates.
The Temporary Foreign Worker Program
Employment and Social Development Canada
FIA has updated the indoor and outdoor production modules for
A. rubi
. The latest versions are available in the Grower section of the
Landscape Ontario website
. If you have an approved module, you will not need to update your files.