February 4, 2020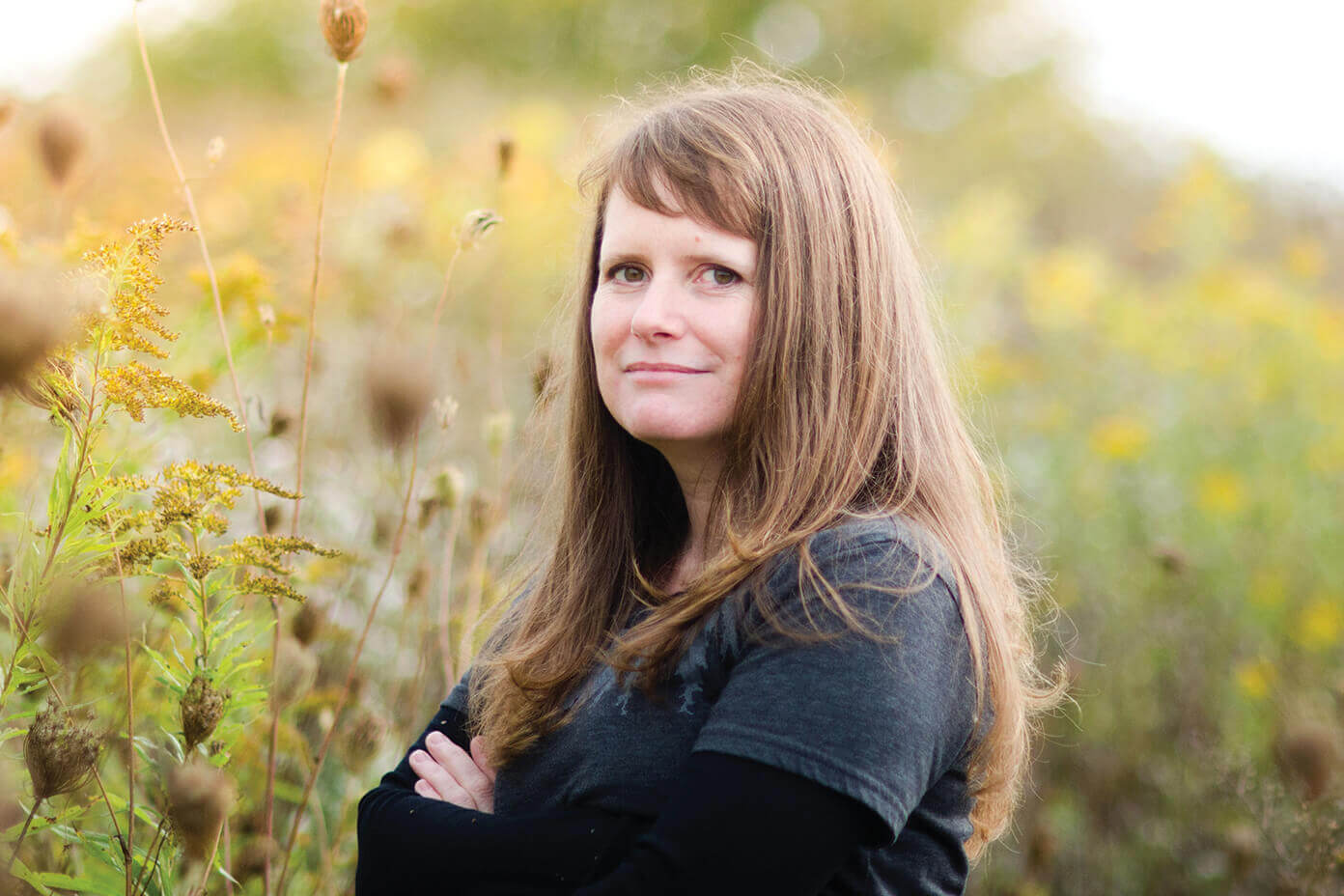 Kelley DiFiore finds her true calling
Even as a young child, Kelley DiFiore says she had a real passion for art.
A second-year student in the Landscape Technician Program at Humber College, DiFiore previously spent 23 years working as a graphic artist/art director.
"I knew that being a graphic designer was a way for me to be able to make money as an artist," she explains. "I was happy, but slowly over the years, that passion went away, and I felt like I was not helping the world at all."
DiFiore recalls waking up one morning during a winter ice storm in 2018 and deciding she could not continue on her chosen career path. She wanted her daily efforts to contribute to society and felt the world of advertising and consumerism was actually doing more harm than good. With the unwavering support of her partner, Ryan, she set out to change careers and noticed a call for volunteers to work in the gardens at Evergreen Brickworks in Toronto. Her passion and enthusiasm sparked, and she then found herself reading over class descriptions on the Humber College website.
DiFiore says at that time, she found her true calling. She gets emotional just thinking about it. "That's how you know you found your true calling," she explains. She also points out her last name, Fiore, means flower, and her first name, Kelley, is a shade of green.
At Humber, DiFiore says she enjoys the hands-on format and the amazing teachers. She likes having the arboretum on campus and gets particularly excited about assignments that involve green roofs.
Last year, the class-project involved designing a rooftop pollinator garden and habitat for bees at the school. "I am happy that a lot of the things we are learning have to do with helping the environment. I feel like part of what put me onto this path is learning about green roofs and green walls. I would love to do things like that. We learned all about the urban heat island effect and how cities are a lot warmer. Green walls and green roofs can help fix that — collect rainwater. To be honest, I'm not crazy about construction class, but I understand the importance of knowing about it," DiFiore explains.
Outside of class, DiFiore worked for a summer at Humber Nurseries, where she learned a lot about plants. The following summer, she worked as assistant to the head gardener at a private golf course in Woodbridge, Ont., where she was able to ask "about a million questions a day" and work in the greenhouse, propagating plants and working alongside the landscape crew. She says having the experience of seeing how plants perform from spring to fall in their natural setting, and learning how and when to transplant — are all things that will help to make her a better designer.
Whether it's school or her career, DiFiore strives to be the best she possibly can. That drive resulted in her being nominated for, and awarded, a $2,000 Cullen Family Scholarship in 2019. "I want to know everything I can by the time I leave here," she says.
In her spare time, she likes to read, and through the years, one particular book, The Lorax, continues to have a profound effect on her. She used to read the book to her now 14-year-old son when he was small. "I got that book for my son, and I can't get through it without crying at the end," DiFiore explains. "That last line just gets me everytime, and at the time, I think it's because I wasn't doing anything to help. It makes me emotional, because now I am doing something about it."
For more details on scholarships available through the Ontario Horticultural Trades Foundation, visit
OHTF.ca
.