September 15, 2012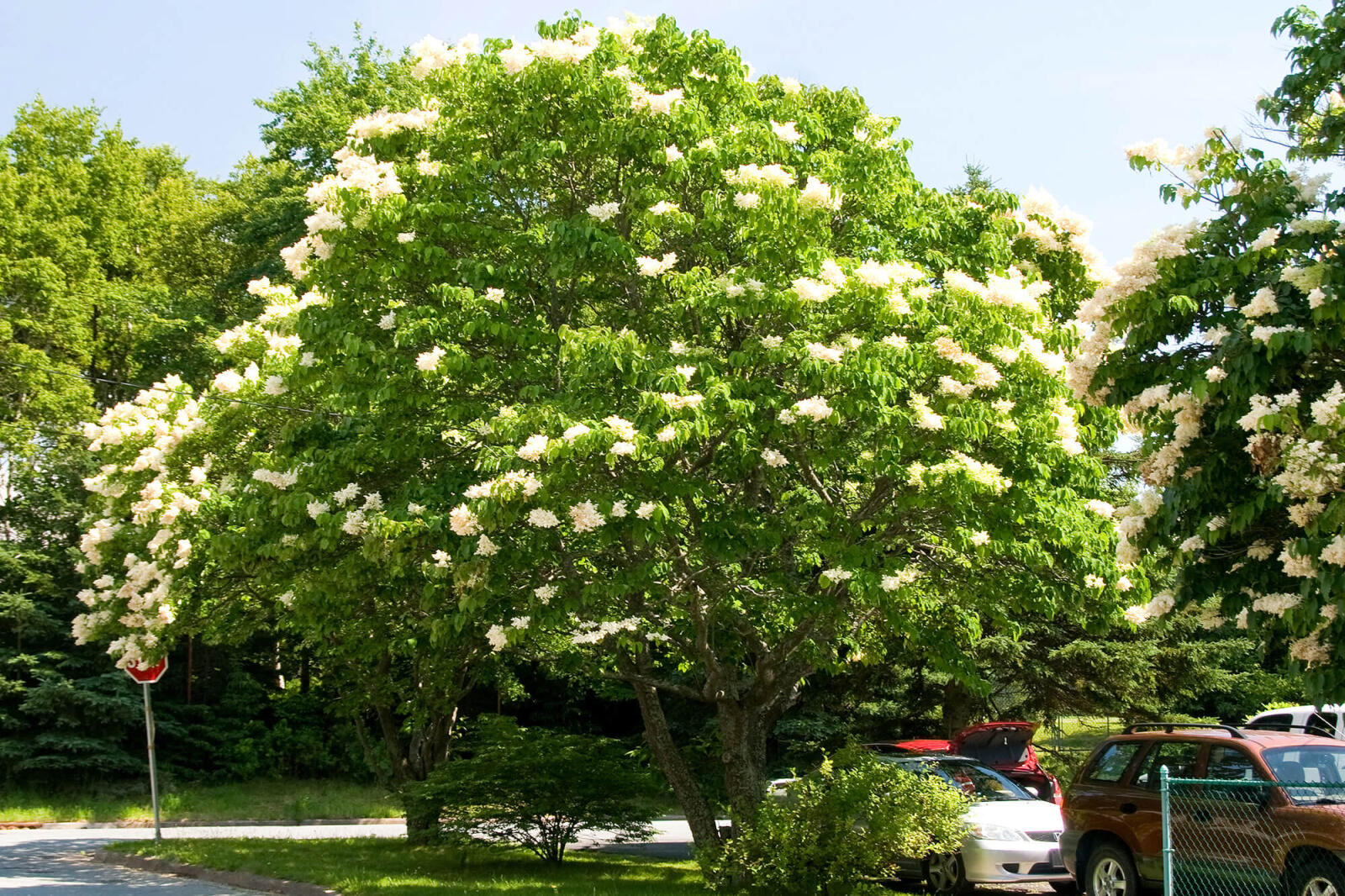 Japanese tree lilac ideal for urban conditions
By Thelma Kessel
We've become accustomed to the delightful floral show that serviceberries and crabapples provide each spring, but it is the Japanese tree lilac, and its provision of blooms once summer has begun, that helps to keep our streets vibrant as things heat up.
The creamy white panicles of the tree lilac are showy and fragrant. The flowers develop with a backdrop of glossy, heart-shaped leaves. The rich green colour of
Syringa reticulata
often continues until the fall leaf drop.
Grown naturally, the tree lilac often develops into a very large, multi-stemmed shrub. Nursery growers usually produce the tree with a single trunk, which enables the graceful form and the showy bark to really shine.
The trunk has reddish brown bark with lenticels that look much like a cherry. Branches are upright and dense. Where the showy flowers were, green fruit ripen as equally showy, dehiscent brown capsules. Sturdily held above the dense branches, these complete the medium texture of the tree lilac.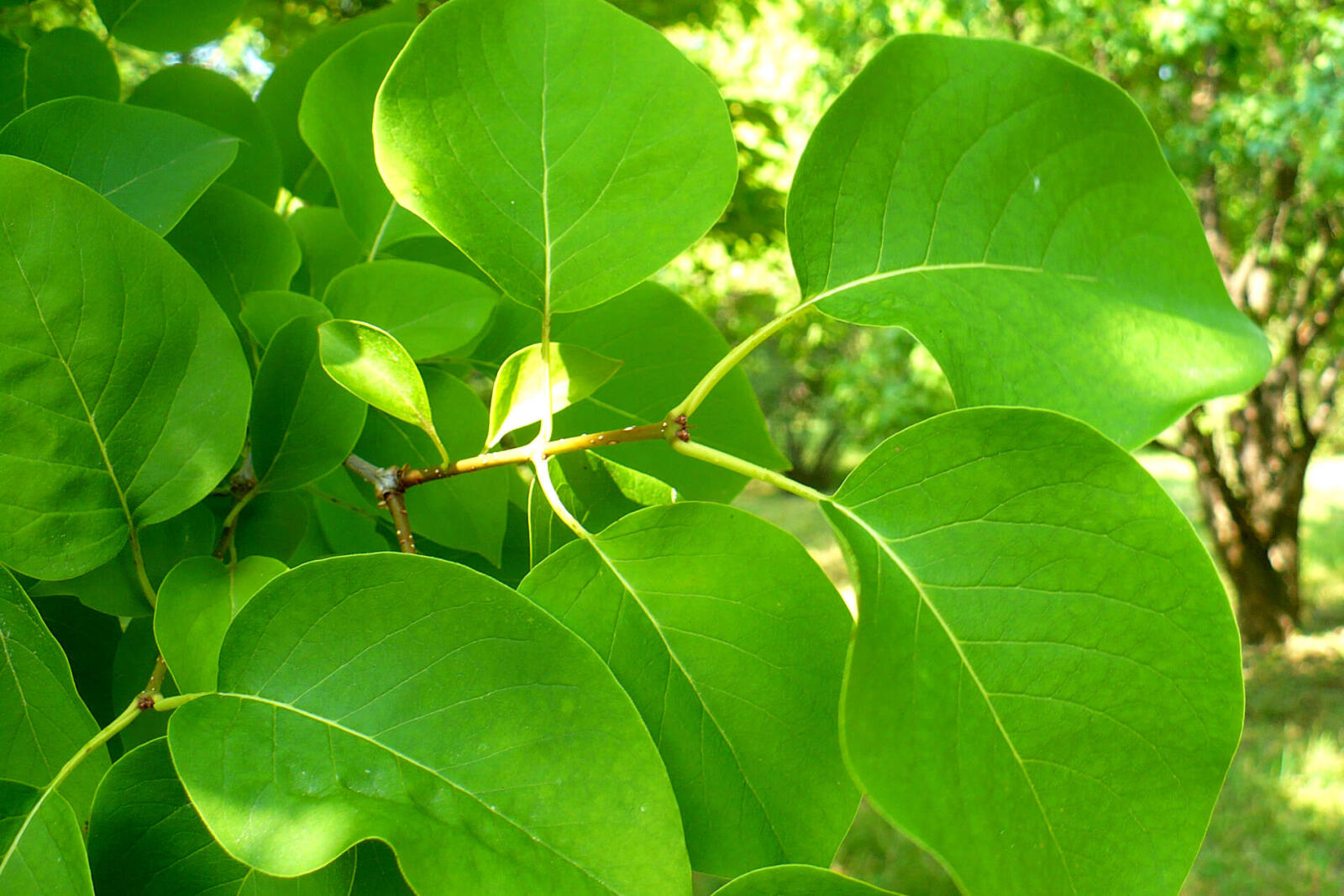 Few pests bother this tree.
---
The tree lilac was introduced to the west with seeds sent to the Arnold Arboretum at Harvard University in 1876.
Tree lilac grows in full sun on many types of soils including clay and alkaline. It is one of the few showy Japanese flowering trees hardy on the prairies to zone two or three.
Syringa reticulata
tolerates prolonged periods of dryness and moderate exposure to de-icing salt. It is easy to transplant and suffers from few pests or diseases other than some powdery mildew during hot, humid summers.
The two features that give the Japanese tree lilac urban appeal are the appearance of flowers on relatively young trees and the compact height which fits nicely in smaller-scale landscapes and under utility lines.
Cultivars of
Syringa reticulata
have become increasingly popular for urban settings with improvements in form, leaf colour and compact size. These include Ontario introductions 'Ivory Silk,' 'Chantilly Lace' and 'Golden Eclipse.'
'Summer Snow' performed well in Gerhold's Municipal Tree Restoration Program.
Syringa pekinensis
, the Peking lilac, is now regarded as a subspecies of
Syringa reticulata
. This subspecies is generally a little shorter, and has less-dense flower clusters, but has very impressive, cinnamon-brown peeling bark, and is more cold-hardy.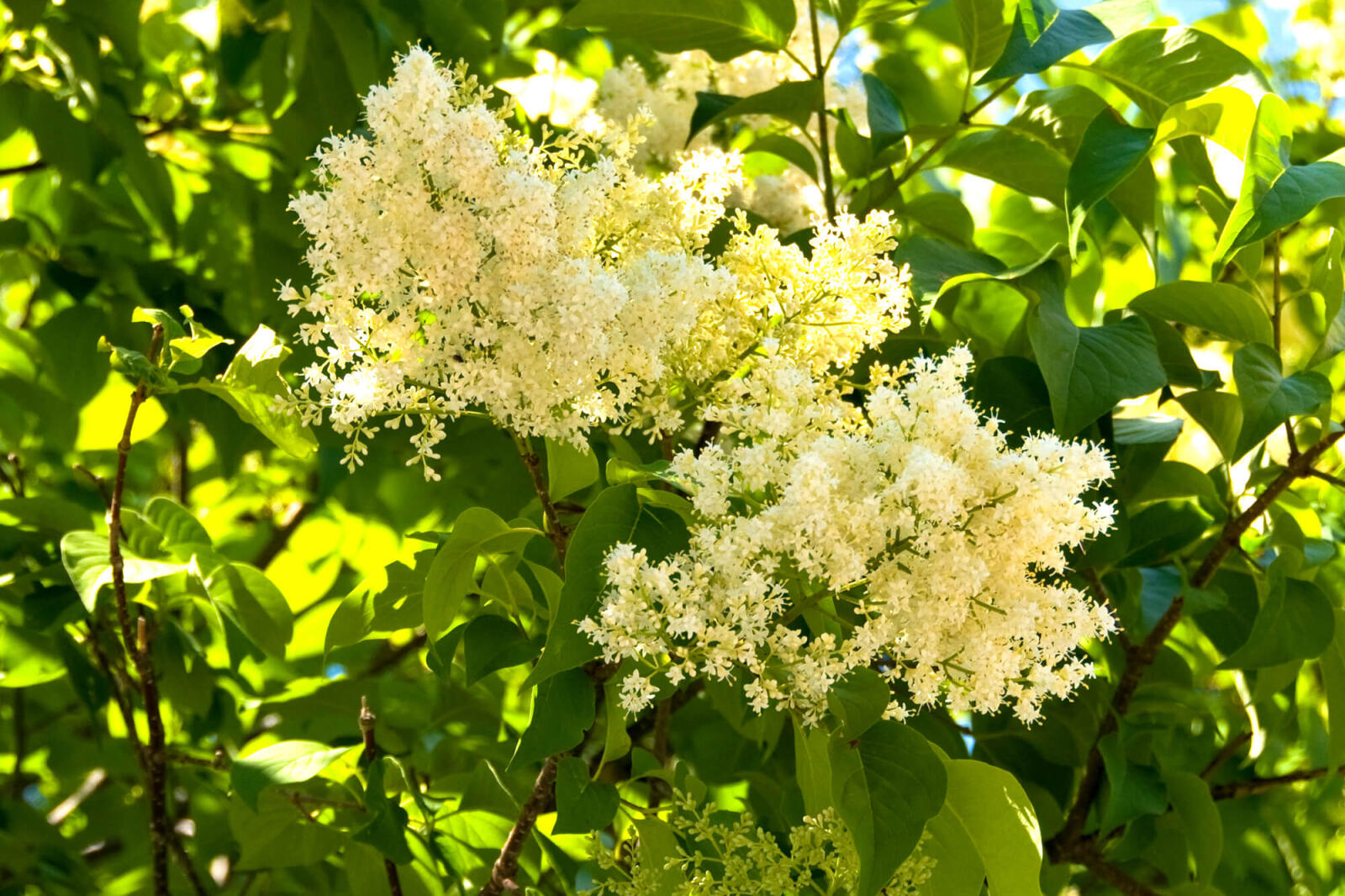 Flowers are showy and fragrant.
---
These virtues have recently helped Peking lilac gain more attention for urban areas across North America. Look forward to even more choices in the Japanese tree lilac selections.
With the popularity of tree lilacs comes the danger of overuse. There are many trees appropriate for urban use. Don't limit your choices to a few favourites. Matching tree features to site limitations will improve the diversity of the urban forest and make the landscape even more interesting.
Urban tolerant trees
This is the ninth in a series of articles highlighting 29 trees selected by the Landscape Ontario Growers' Sector working group, as recommended alternatives to ash and Norway maple. For the complete list and factsheets on each, go to
landscapeontario.com/trees-for-urban-landscapes
.
Funding was from the Farm Innovation Program, to the Landscape Ontario Growers' Sector Group, which initiated the research project to develop a list of urban-tolerant trees that could be offered to the Ontario landscape industry. The project team, led by Thelma Kessel of Lacewing Horticulture, included Sean Fox, assistant manager, University of Guelph Arboretum, Jennifer Llewellyn, OMAFRA nursery crops specialist, and Dr. Glen Lumis, Professor Emeritus, University of Guelph.
The 29 trees on the list are considered suitable for Ontario urban settings, while encouraging species diversity. The research group feels the trees on this list have tolerance to urban situations, along with aesthetics and relative freedom from pests and diseases. The trees are similar to ash in size and form. Smaller specimens were included for sites where ash would be too large.