July 20, 2017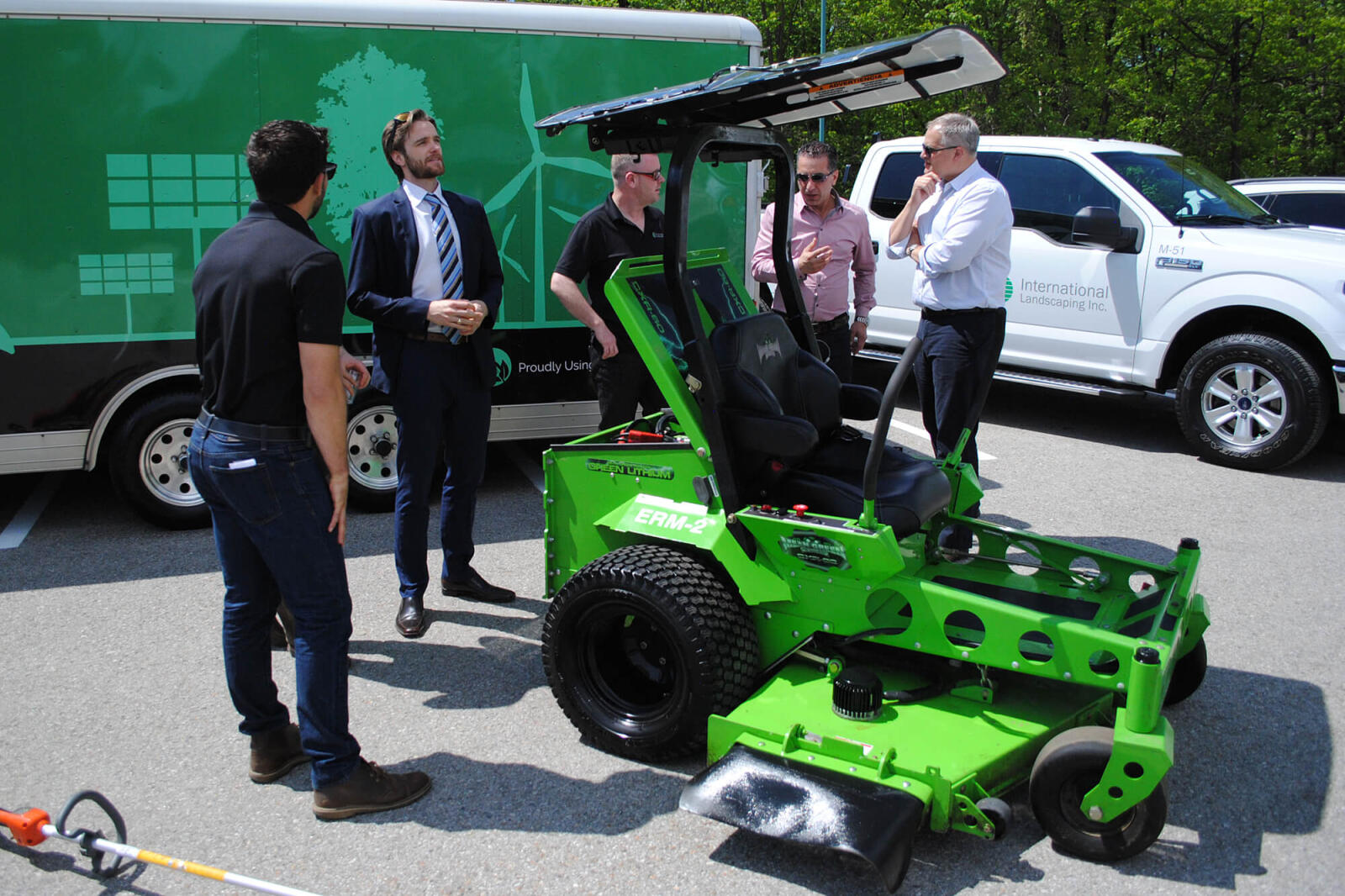 International Landscaping adds HP campus to electric maintenance portfolio
Building off a strong launch season in 2016, International Landscaping's electric maintenance division has grown to cover some 500 acres each week. With Mississauga's Meadowvale Business Park already under its purview, the electric division – utilizing solar and battery powered mowers, blowers and trimmers – added the beautiful Hewlett Packard head office in Mississauga, to its maintenance portfolio.
Situated next to Credit Valley Conservation Authority protected watershed lands, the business park on Spectrum Rd. includes ample mature trees, sprawling gardens and plenty of wildlife; it's not your average business park, and its tenants take a lot of pride in working in such a unique, natural environment.
"We are in an era where we know that we need to reduce our ecological footprint," said Marlene Farias, vice president, central region at Triovest Realty Advisors. "We decided to enter this partnership with International Landscaping because we want to do our part as a company in protecting the environment, and ensuring that our grounds are manicured and maintained without the use of carbon emission producing equipment is a significant step in that direction."
Michael Anthony Gucciardi, account manager at International Landscaping, is optimistic the demand for electric maintenance will continue to surge.
"We're getting to the point now where we have the technology and the equipment that we need, as landscape professionals, to do the work in an efficient and effective way without producing harmful carbon emissions," Gucciardi said during a celebratory barbeque at the HP office site on May 24. "We are hearing from our clients, particularly from large property management firms, that it is important to them and their tenants to be environmentally friendly and to do their part to ensure a healthy future for our communities, and we are proud to be able to meet their needs."