December 14, 2021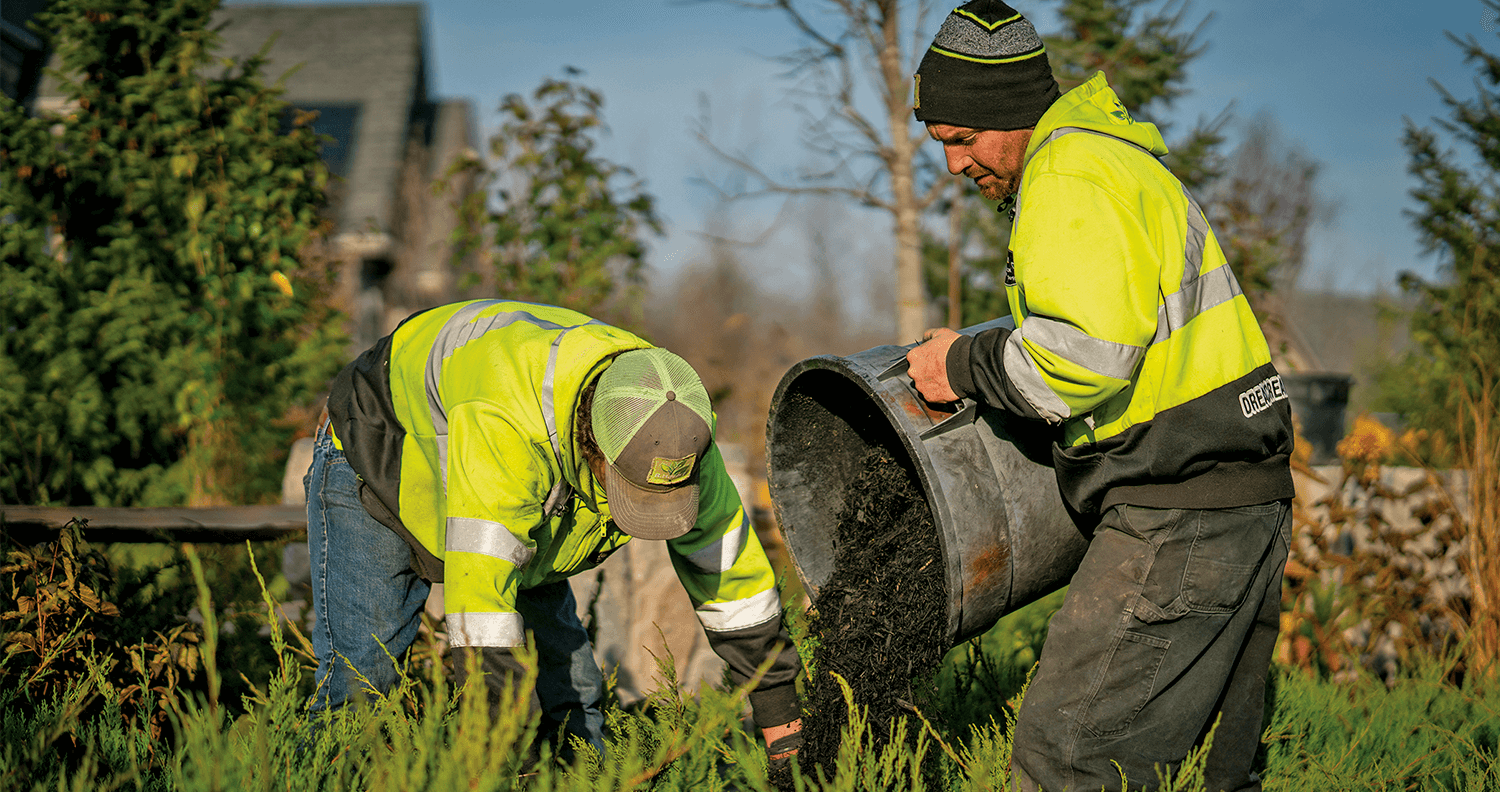 Improving employee recruitment and retention
BY MARK BRADLEY
Having an effective recruitment and retention strategy is an investment that many landscape business owners undervalue. On a recent episode of the Landscape Disruptors podcast, hiring strategist Kelly Dowell and I discussed the different recruitment plans lawn care and landscape management companies should be using to streamline their operations and improve their hiring strategies. Before we get into those strategies and solutions, let's first address some of the problems facing contractors in today's labour market.
Lots of work, not enough staff
A recent report by Angi, an internet service connecting homeowners with contractors, concluded the perception among tradespeople is that the skilled labour shortage will continue to worsen. More than two thirds of active service-based companies have struggled to hire skilled labour, and more than one-third are slightly or highly understaffed. More than half of tradespeople say a lack of available workers is stunting their growth, and the majority say they could grow their business if they could find more workers. In addition, one-third of the skilled trade force are within 10 years of retirement age.
Despite the pandemic-related supply chain breakdown affecting everything from the automotive industry to construction to consumer goods, most landscaping and lawn care companies continue to report significant year-over-year growth. However, many are reporting they have more work opportunities than capacity to get the jobs done.
And that brings us to our next point. Although we are living through a growing economy with a severe labour market shortage, perhaps there are some areas to focus on within your business to ease the pain of recruiting, retaining and training your team.
Target the right people
Stop looking for the most talented individuals and build a recruiting, retention and employee development pathway where your company and your team members thrive and grow within the business for years to come. Recruiting people effectively depends on the individuals you can engage. While career fairs and postering have been effective and proven methods in the past, there are newer and modern mediums that can better engage the up-and-coming generation of contractors. For instance, some business owners have found great success using Facebook ads to generate job interest.
Social networks like Facebook, Indeed and LinkedIn have all disrupted how human resource reps narrow their hiring pool for landscaping businesses. What makes these recruitment tools effective when it comes to hiring is their affordability and targeting.
Unlike a poster, job notice or career fair, digital job postings can be used to target a specific segment of the broader job market. For example, landscape business owners can target individuals interested in gardening, contracting or landscaping with Facebook ads.
With targeting, not only are you improving the cost efficiency of your hiring strategies (about $6-9 per application), you are also adjusting your hiring pool to individuals who are more likely to be interested in — or have to experience with — the landscape industry.
Build your ideal candidate profile
One of the most significant insights from my discussion with Dowell was that candidates are researching businesses as much as companies are researching them. Identifying this relationship is essential when developing job postings because it can help inform hiring strategies. After all, you cannot target a candidate type if you don't know what they are looking for.
By creating a candidate profile, landscape human resources leaders can connect their hiring practices with the interests of their ideal applicants. This can inform not only how you engage applicants, but also how you successfully interview and onboard candidates.
Create a professional development pathway
Beyond your ideal candidate profile, being able to communicate and showcase a clear professional development pathway for your new hires right from the outset is essential for retention. If a team member doesn't feel like they can contribute and have long-term opportunities to grow, why would they stay?
Building a training method to onboard your team members properly from Day 1 and then providing professional development training throughout their career, can be the difference between a thriving team versus a team that does the bare minimum.
---
Mark Bradley is CEO of LMN Software, and former CEO of TBG Environmental, both based in Ontario.