February 8, 2022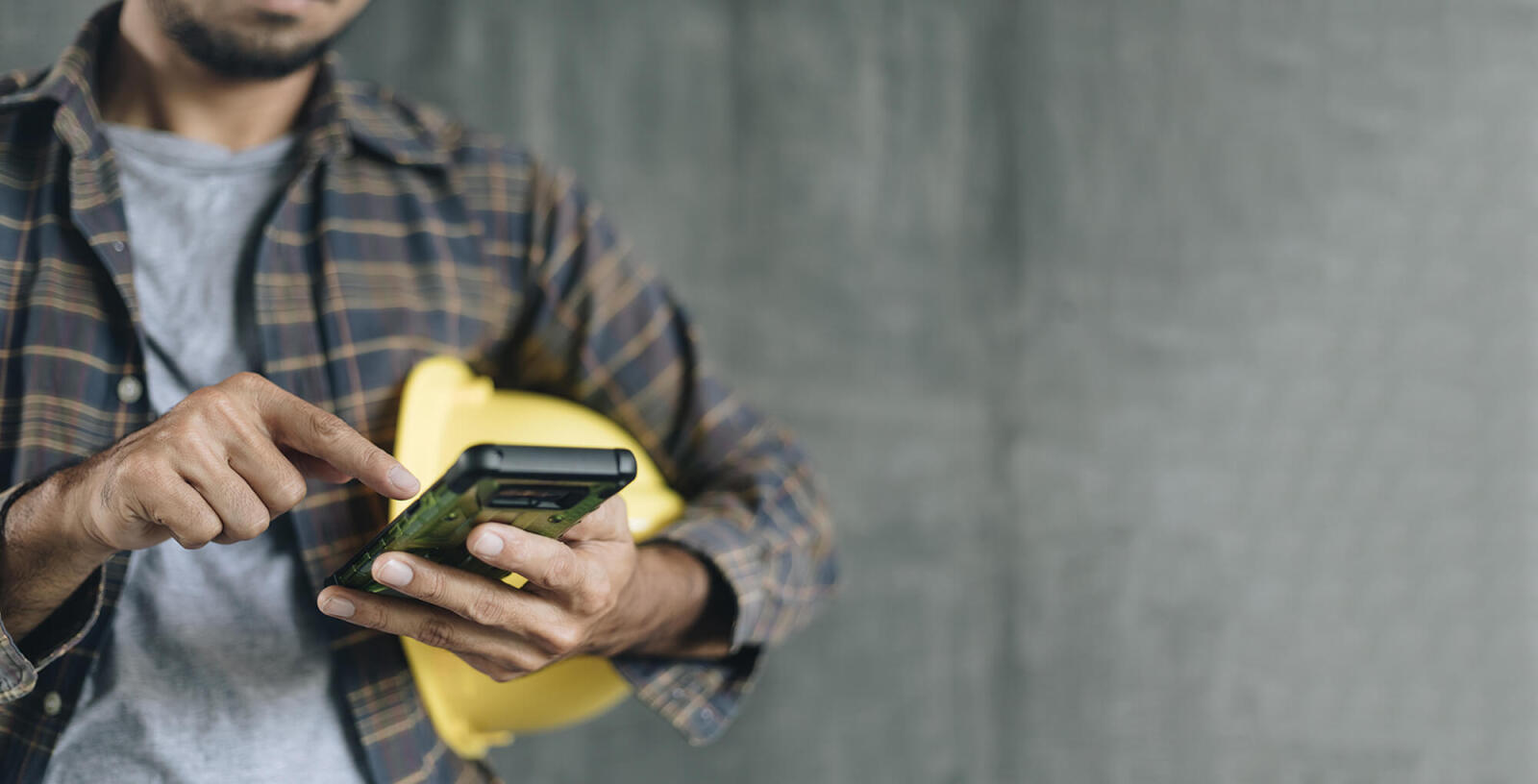 Embracing technology
BY MARK BRADLEY
As a contractor, I know you're busy. You are constantly going from job to job, meeting with customers to discover their hopes and dreams and determine how you and your crew can make them come true.
Whether you are ensuring lawns are in tip-top shape throughout the summer, removing snow from driveways and sidewalks on early mornings, or helping a homeowner develop their backyard paradise, your time has never been more valuable. But how can you stay productive in the field while managing your ever-growing to-do list as a business owner? Thanks to technology innovation, you can be more efficient than ever before.
The rise of mobile solutions
Yes, I admit it, I love technology. I started LMN Software more than 12 years ago so my landscape business could better serve my customers, while helping my admin and operations team manage the business.
We've embraced technology and innovation in everything we do. And the rise of technology has even accelerated over the past few years. Everything today is mobile, and the expectation from anyone in any industry is "where's the app?" It's a valid question, and in the green industry, we too have seen the rise of products to help you on the job.
Recent solutions, including mobile mapping and GPS technology, are outstanding in helping crews get from point A to point B faster. Mobile time tracking apps allow teams to track employees when they start and finish a job and quickly connect it to payroll. And ever-evolving job-estimating tools allow you to send an estimate with photos and renderings.
These are great solutions for contractors. But with so much to look at, where do you start? You can't do it all, but simple steps can go a long way.
Innovation focused on your needs
Today, more than ever, contractors have everything they need at their fingertips. You can swipe left to find your contacts, swipe right to process a payment, tap your mobile screen to develop estimated measurements, and much more. But the questions I often hear from contractors are: "Can I trust the technology?" and "Is it the right technology for me?"
I get it. Change can be challenging and many of us get used to doing things a certain way. We love our first mower that still runs because we've taken great care of it. We know we need a new skid steer, but our 10-year-old one works just fine. The same applies to technology.
How are you completing business management-type functions like invoicing or time tracking today? Still using a paper invoice? How do you promote your business to new customers? In these and so many other areas, technology can really help foster innovation.
Using these tools to streamline the estimating function also enables more options to train senior staff on estimating and sales. An estimate that could take hours to pull together could be done in a matter of minutes with the right software. And in most cases, the time to create an estimate is not only shortened, but is now a repeatable process.
As a service industry, we must continue to embrace new concepts to help our businesses reach new heights. Those who don't will be left behind. And those who do will soar.
Preparing for a tech future
So what's ahead? More than ever, organizations and businesses are being forced to do more with less. This is also true within the skilled trades industry, where there is often more work than people. There's a push to complete more work with less people; create more revenue with less resources; streamline operations with less layers of an organization.
Each day, more than 3,700 apps are released in the Google Play app store. Think about that. Over a year, that's 44,000 apps. That's a lot of innovation. Of course, most won't be specific enough or applicable to what you and I do. But many of those apps could be and will be. Whether they keep your employees more organized, support faster accounting processes or payroll, or help keep your inbox clean, they all have the potential to save you time or money.
Embrace technology and innovation today, and I guarantee it's a decision you won't regret.
---
Mark Bradley is CEO of LMN Software, and former CEO of TBG Environmental, both based in Ontario.