April 4, 2018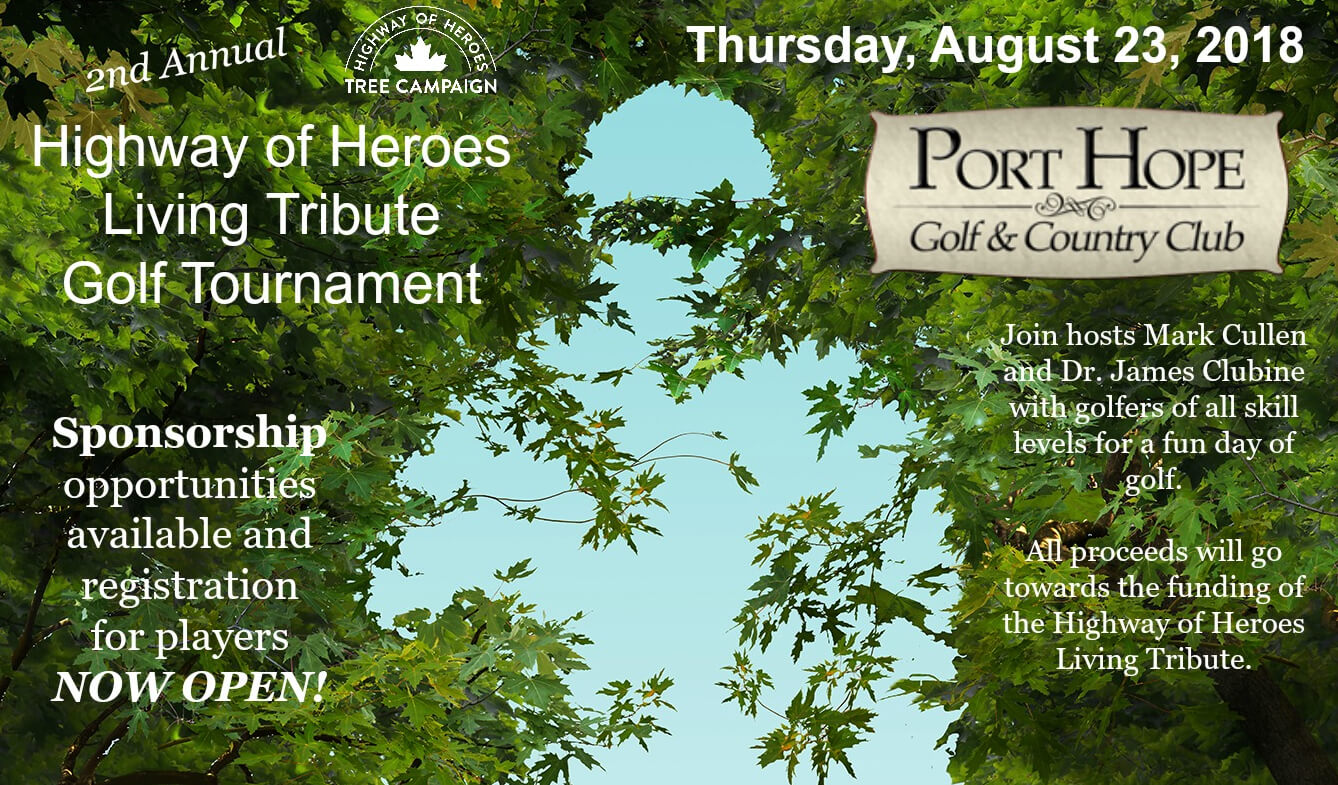 Highway of Heroes Living Tribute Golf Tournament
Thu. Aug. 23, 2018 at Port Hope Golf & Country Club
Join hosts Mark Cullen and Dr. James Clubine for the second annual Highway of Heroes Living Tribute Golf Tournament. Proceeds from the tournament will go towards funding the HOHLT.
Cost is $150 per golfer (tax included)
New this year:
Lunch-to-go is included in the price
Sponsorship, golf registration and details are available online.
Contact:
Brenda Hensely
bhensley@markschoice.com
905-655-0820 (phone/fax)
100 Myrtle Rd. W., Ashburn, ON L0B 1A0
REGISTRATION FORM
SPONSORSHIP FORM