November 5, 2019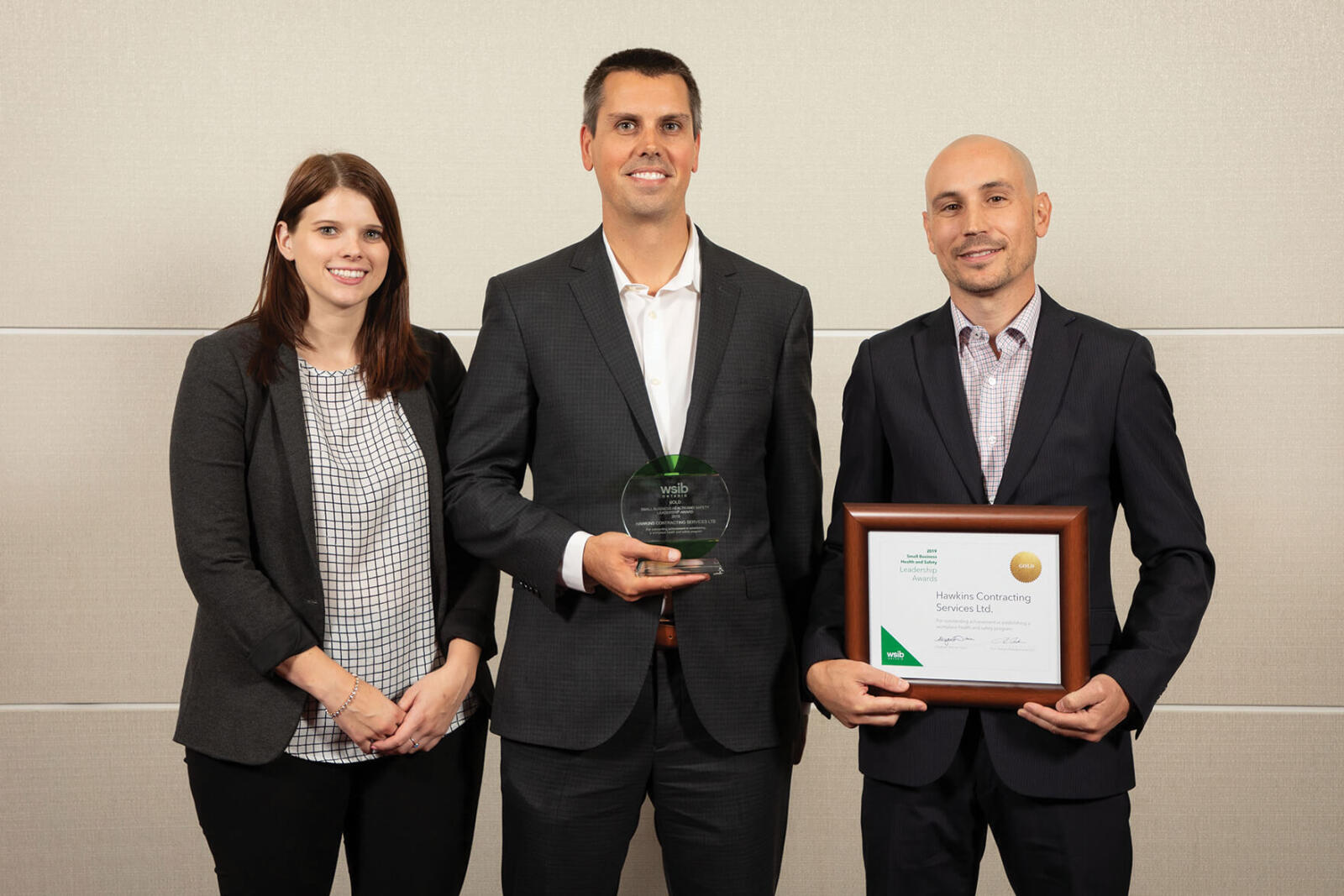 Hawkins Contracting Services recognized with health and safety award
Landscape Ontario member, Hawkins Contracting Services was recently announced as the gold winner of the Workplace Safety and Insurance Board (WSIB) Small Business Health and Safety Leadership Award.

The Stouffville, Ont., based family-operated business is a contractor to public- and private-sector clients, providing civil landscape contracting and construction services throughout Southern Ontario. Founded by Richard Hawkins, his son Matt Hawkins has been leading the company since 2009.

"Health and safety was always a priority for our business. I think my parents instilled that right from the beginning," said Matt Hawkins. "There was always the idea that we need to take care of the people that work for us. Before anybody is able to work on our job sites, they need about 10 hours of health and safety training."

Hawkins Contracting Services has obtained its Certificate of Recognition (COR), a health and safety certification in the construction sector, and has a strong health and safety culture. Hawkins prides itself on prioritizing employee wellness by providing services to support the needs of all staff, and empowering employees to voice their opinions and give regular feedback. All their training is tailored to the needs of the business and to each individual role.

They owe much of their success to engaged employees like Daniel Oliveira, who worked his way up in the company to become its health and safety lead, and Yvonne Casey, a Certified Disability Management Professional (CDMP), who, as an administrative lead, is part of the Joint Health and Safety Committee (JHSC). It is this collaboration and dedication to health and safety that makes Hawkins a winning team.

"Winning the WSIB small business health and safety award, it's really a form of validation," says Oliveira. "Health and safety can be made something much bigger than just a system by making it a part of the culture… if it's not the leaders leading by example, then the rest doesn't stick."

The WSIB Small Business Health and Safety Leadership Awards recognize outstanding health and safety programs in small businesses with fewer than 50 employees. The top three businesses receive a cash prize. Hawkins Contracting received $5,000 for earning gold, and was also featured in a promotional video on the WSIB website.

The panel of judges included representatives from the Canadian Federation of Independent Business, the Ontario Chamber of Commerce, the Ministry of Economic Development and Growth, the Ministry of Labour and the WSIB.