November 5, 2018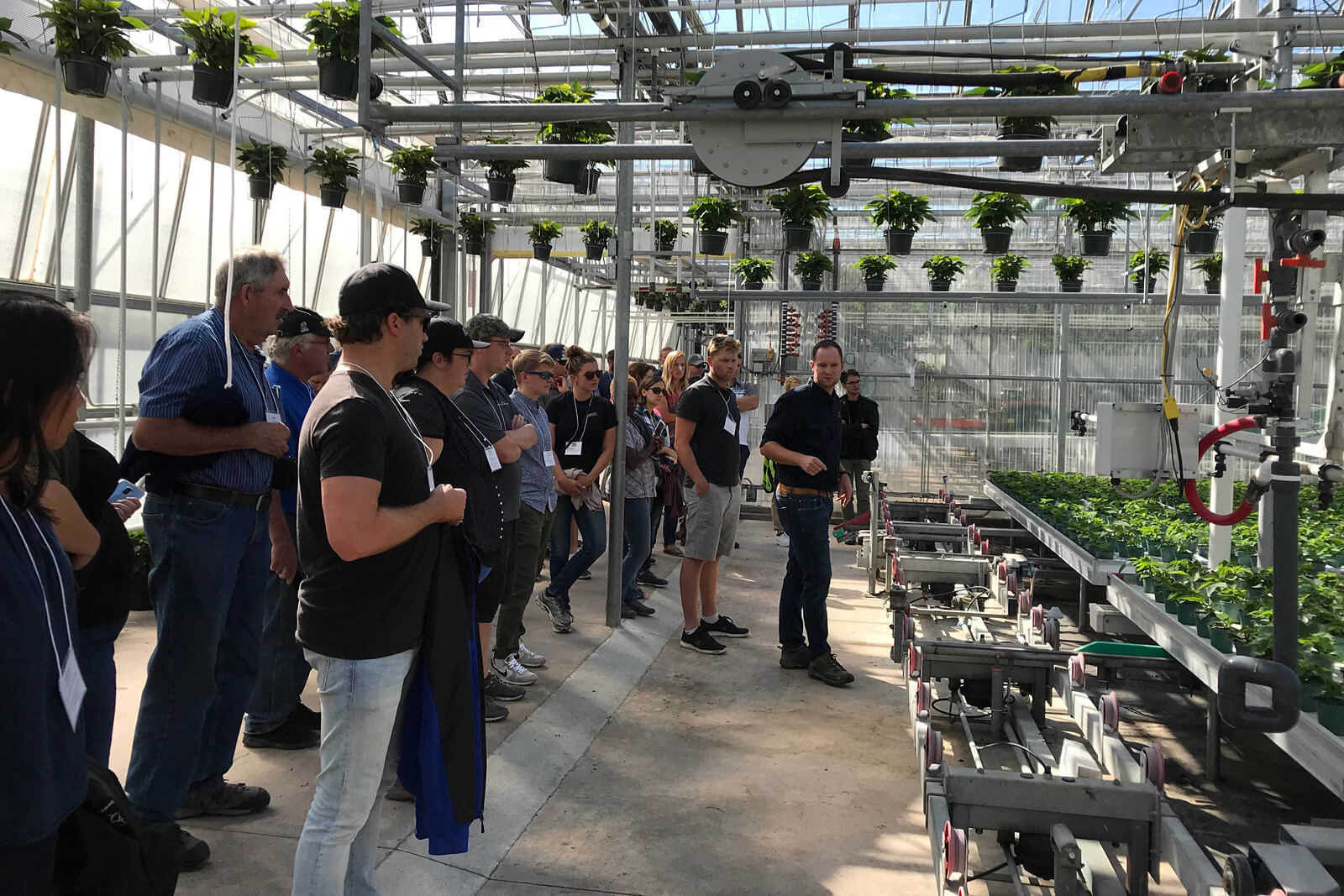 Growers tour operations in Niagara Region
Landscape Ontario's Growers Sector Group held a sold out summer tour of nurseries, greenhouses and gardens, in and around the Niagara Region on Sept. 19.

The 60 attendees enjoyed a beautiful, sunny day as the tour made stops at host locations: Connon Nurseries/CBV Holdings, Aldershot Greenhouses, Bakker (J.C.) & Sons, Maple Leaf Nurseries, and Spring Valley Gardens. Organizers would like to thank the tour hosts for their time, hospitality and for opening up their businesses and sharing many great ideas, innovations and technologies with the group.

At mid-day, the tour stopped at Niagara College's Benchmark Restaurant for a delicious lunch. The day ended with a reception and refreshments at Royal Botanical Gardens in Burlington.

The LO Growers Group would like to thank the following sponsors who supported the event: Kam's Growers Supply, Mother Nurture by Braun, and Gro-Bark (Ontario).