February 28, 2023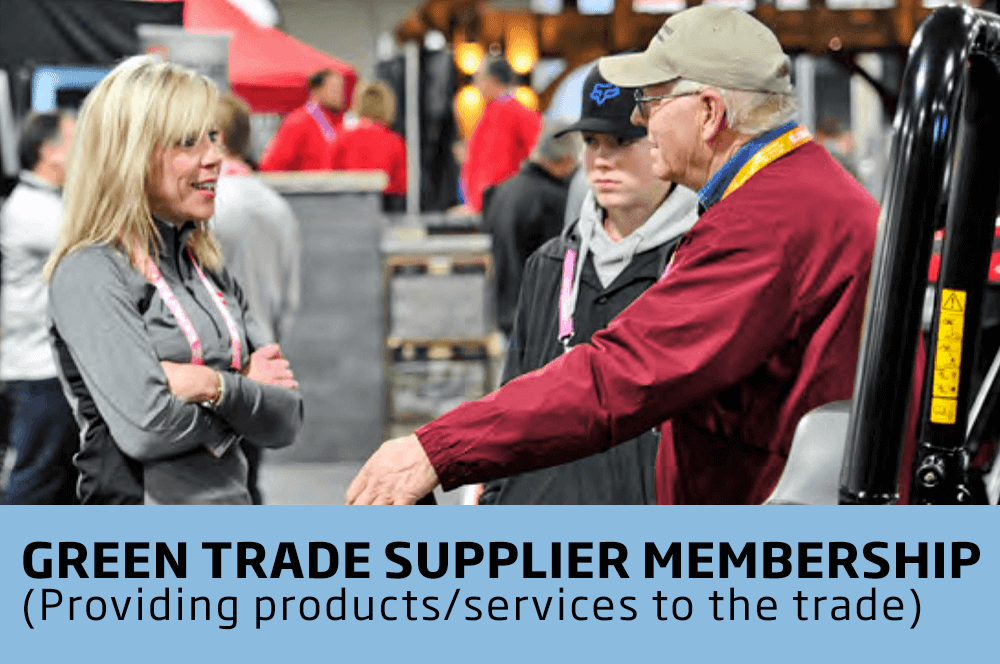 GREEN TRADE SUPPLIER MEMBER
Associate members are companies/suppliers providing a product or service to the horticulture industry.
ONLINE APPLICATION FORM
---
GREEN TRADE CHAPTER SUPPLIER MEMBER
Chapter Associates are companies who supply products and/or services to only one region (chapter) of Landscape Ontario (ie: only to London or only to Ottawa).
$717.55 (HST included). Payment accepted with VISA, MasterCard or AMEX.
Benefits are the same as an Associate member above, except for e

xhibitor discounts on

Congress exhibitor space and magazine advertising.
Member benefits are only applicable for the chapter that you belong to.
Membership Rental List will only be specific to your region.
Apply by completing the print application form below.
ONLINE APPLICATION FORM
---
By submitting your membership application you are agreeing to Landscape Ontario's Statement of Conduct, Principles and Ethics.
For more information on categories and requirements, please call the Membership Services Department at 905-875-1805 or 1-800-265-5656.