November 25, 2019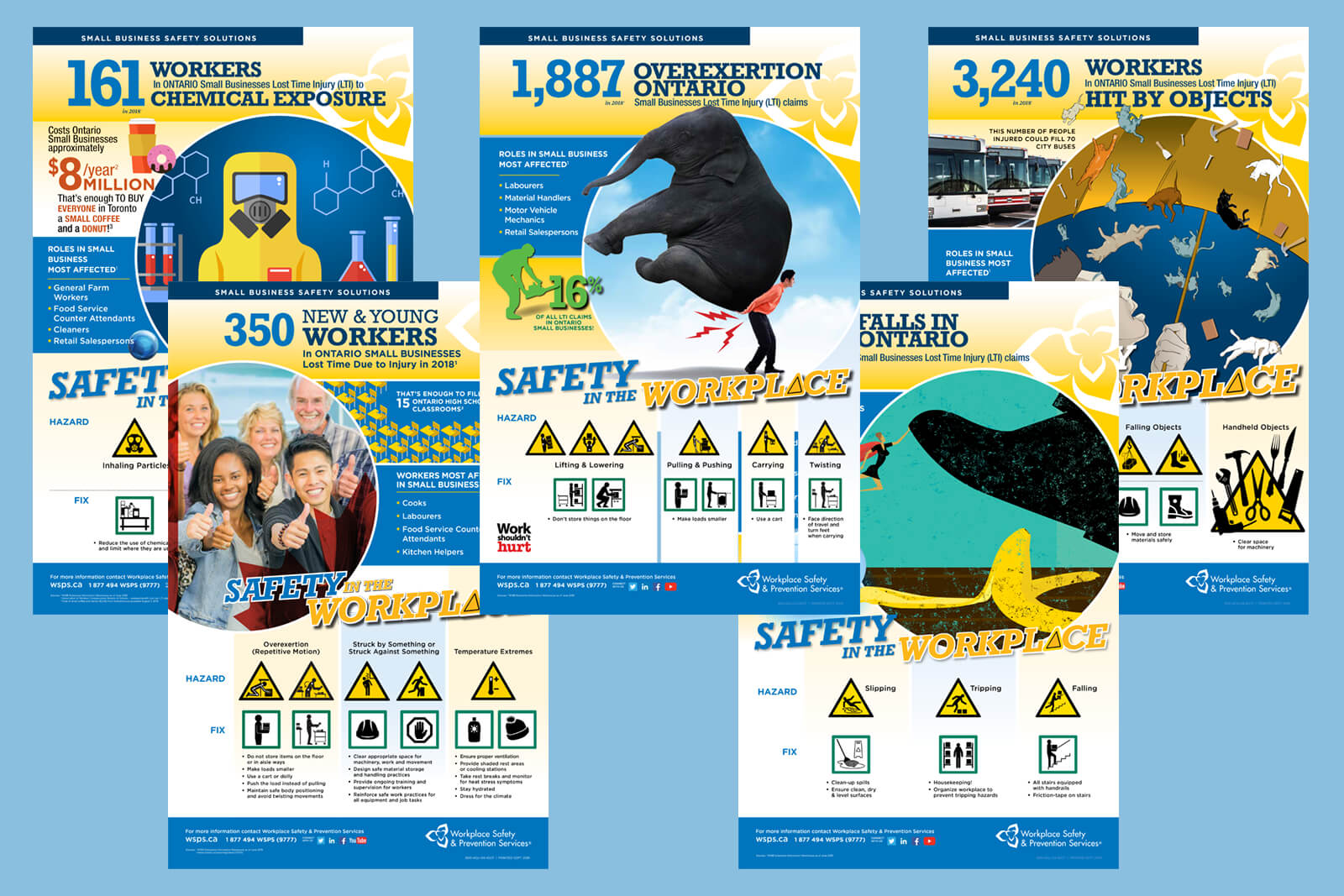 Free posters help keep safety on the minds of workers
A series of free, downloadable infographic posters titled "Safety in the Workplace" are available from Workplace Safety & Prevention Services (WSPS). The six eye-catching posters feature hazard awareness information on topics such as falls, overexertion, and chemical exposure, and are presented in a bold, light-hearted way.
Visit
wsps.ca/Small-Business-Centre/Media-Gallery/Posters
to download the posters.