December 14, 2021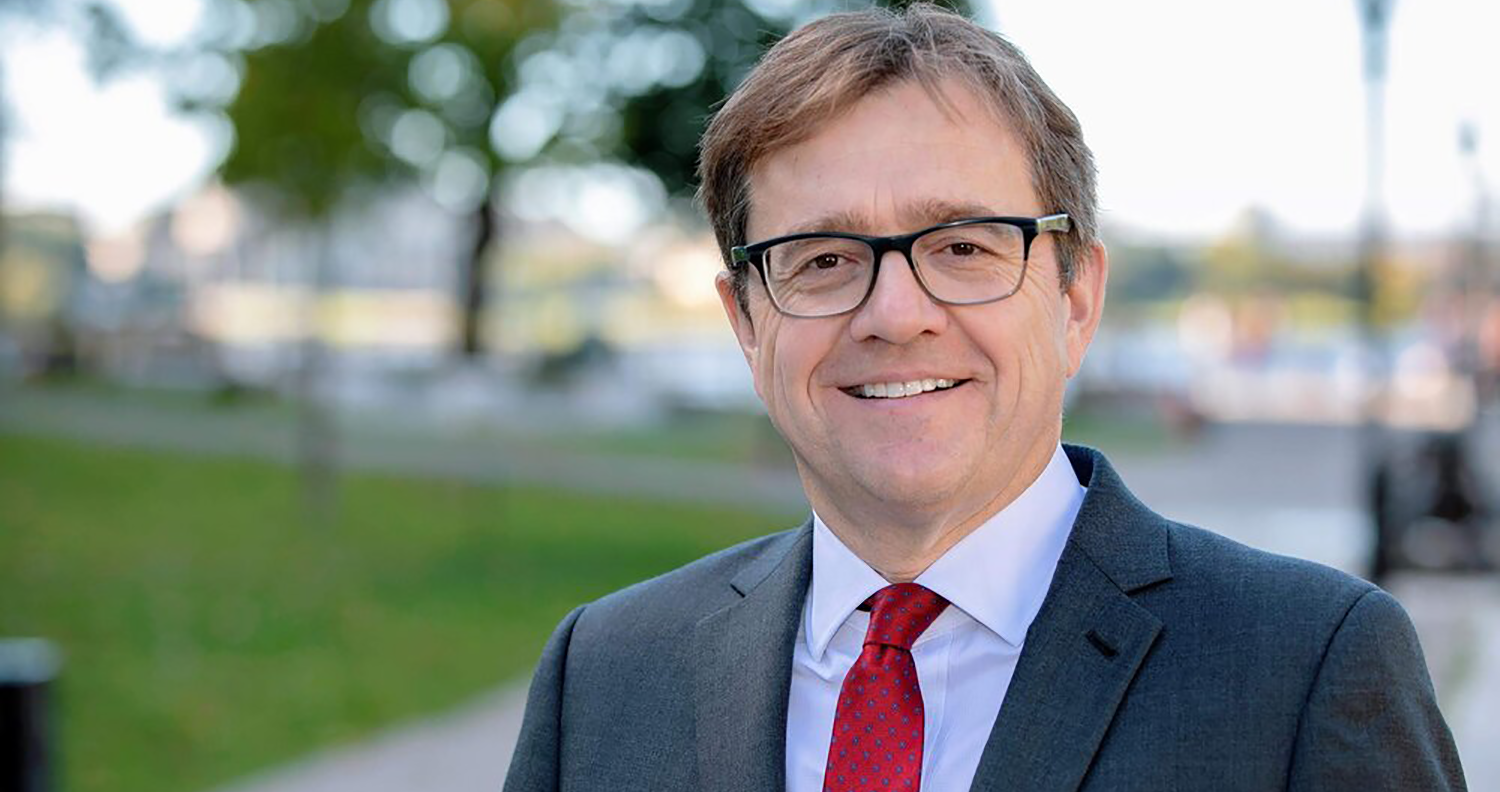 A green recovery
Landscape Trades interviews Canada's Minister of Natural Resources

Landscape Trades had the opportunity to speak with Jonathan Wilkinson, who was recently named Canada's Minister of Natural Resources after serving as the Minister of Environment & Climate Change. Wilkinson outlined the Government of Canada's Federal Budget 2021 and what it means for the country's nursery and landscape industry.

Landscape Trades: What are some of the key environmental initiatives announced in the 2021 Federal Budget?

Jonathan Wilkinson (JW): Climate change is the challenge of our times. And, it is also one of our greatest opportunities. Since 2015, the Government of Canada has invested roughly $60 billion toward climate action and clean growth.

In December 2020, the federal government published A Healthy Environment and a Healthy Economy, Canada's strengthened climate plan to create jobs and support people, communities and the planet. The plan includes 64 strengthened and new federal measures, with $15 billion in new investments. Measures fall under five pillars of action: make the places Canadians live and gather more affordable by cutting energy waste; make clean, affordable transportation and power available in every Canadian community; continue to ensure that pollution isn't free and that households get more money back; build Canada's clean industrial advantage, and; embrace the power of nature to support healthier families and more resilient communities.

The federal government has since expanded on these investments and committed an additional $17.6 billion in new, green recovery measures announced under Budget 2021.

Key measures announced in recent months include launching the $3 billion Strategic Innovation Fund Net-Zero Accelerator to support Canada's industrial transformation across all sectors and committing an additional $5 billion through Budget 2021 to support projects that will help decarbonize heavy industry and support clean technology; providing $2.6 billion to help homeowners improve their home energy efficiency by providing grants for energy-efficient improvements and up to one million free EnerGuide energy assessments, with additional funding of $4.4 billion under Budget 2021 to help homeowners complete deep home retrofits through interest-free loans worth up to $40,000; investing $1.5 billion over three years for green and inclusive community buildings through retrofits, repairs, upgrades and new builds; investing $1.5 billion in a low-carbon and zero-emissions fuels fund to increase the production and use of low-carbon fuels (e.g., hydrogen, biocrude, renewable natural gas and diesel, cellulosic ethanol); investing an additional $964 million over four years to advance smart renewable energy and grid modernization projects to enable the clean grid of the future; providing Sustainable Development Technology Canada with an additional $750 million over five years to support startups and to scale up companies to enable pre-commercial clean technologies to successfully demonstrate feasibility as well as to support early commercialization efforts; investing up to $631 million over 10 years to restore and enhance wetlands, peatlands, grasslands and agricultural lands to boost carbon sequestration; and releasing Canada's Hydrogen Strategy, which sets out a path for integrating low emitting hydrogen across the Canadian economy.

As announced by the Prime Minister Justin Trudeau in April 2021, Canada's new and enhanced 2030 greenhouse gas mitigation target is 40 to 45 per cent below 2005 levels, which is a significant increase from Canada's original target of 30 per cent below 2005 levels. Canada's new target is ambitious, required and achievable, reflecting both the scale of the climate crisis and economic opportunity that climate action presents. Furthermore, the 2016 Pan-Canadian Framework, 2020 Strengthened Climate Plan, additional investments through Budget 2021 and other actions, including strengthened alignment with the United States to further cut pollution from transportation and methane emissions, mean that Canada is now positioned to reduce emissions by about 36 per cent below 2005 levels by 2030.

We remain committed to working with the provinces and territories to advance shared priorities that will further lower emissions, including on a regional and bilateral basis. We will also continue to partner with First Nations, Inuit and the Métis Nation to advance Indigenous climate leadership and ensure that federal policies and programs are designed to address Indigenous peoples' climate priorities.

LT: How do you see Canada's nursery and landscape industry participating in the procurement of clean energy equipment?

JW: There are a number of opportunities for Canada's nurseries to grow seedlings, while using clean and renewable sources of energy such as solar, wind, geothermal and bioenergy to heat and power nursery greenhouses. These high-efficiency systems are able to significantly reduce carbon emissions and other particulate matter in comparison to traditional heating fuels and are able to provide between 65 to 85 per cent emissions reduction on a life cycle basis, in comparison to heating oil.

In addition, new technology is emerging to further increase both the heating efficiency and carbon emissions reduction of these wood-powered systems for greenhouses. For example, biomass furnace flue gas emissions technology captures waste heat from wood pellet systems, which can be redirected back into the greenhouse, furthering the systems heating efficiency while also capturing emitted carbon to be used in the greenhouse to grow seedlings. Technologies such as these, along with readily available low-carbon fuel sources like wood pellets, can help make the use of these technologies by nurseries attractive low-carbon and low-cost options.

LT: How do you see Canada's nursery and landscape industry participating in the carbon capture and storage initiative?

JW: There is ample opportunity for Canada's nurseries to participate in and to support the development of carbon capture utilization and storage (CCUS) and bioenergy carbon capture utilization and storage (BECCUS) since nursery greenhouses require carbon dioxide (CO2) to grow seedlings. For example, the Toundra Greenhouse in Saint-Félicien, Quebec, is a 19-hectare greenhouse complex that uses carbonic anhydrase enzymes in a salt solution to capture both waste heat and CO2 from the neighbouring sawmill's wood pellet-fired cogeneration heat and power (CHP) plant. The greenhouse captures up to 11,000 tonnes of CO2 annually, equivalent to removing 2,300 vehicles from the road a year, while growing upwards of 45 million cucumbers a year. The greenhouse has also won several sustainability awards for its circular approach in reducing emissions from the neighbouring sawmill and using this traditional 'waste' stream to grow vegetables.

Furthermore, the coupling of CCUS/BECCUS technology with integrative and circular business models like the Toundra Greenhouse can make adopting this technology a viable solution for Canada's nurseries by providing the necessary CO2 to grow seedlings while also supporting emissions reductions at the point of combustion in another sector.

Carbon capture utilization and storage (CCUS) is an important tool for reducing emissions in high emitting sectors. It uses advanced technologies to capture carbon dioxide emissions from fuel combustion, industrial processes or directly from the air. The captured carbon can then be stored deep underground or used to create new and innovative products. CCUS is the only currently available technology with the potential to generate negative emissions.