October 15, 2012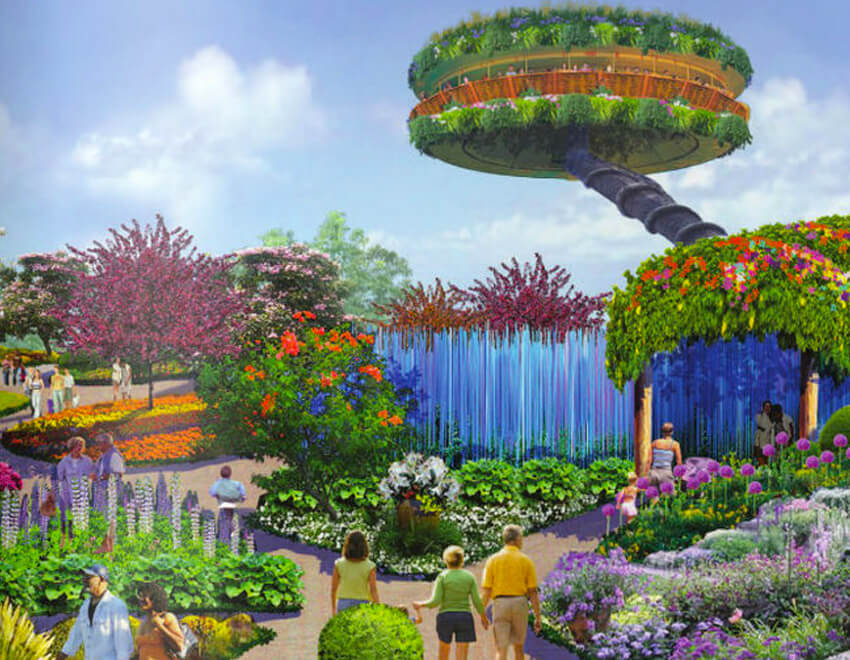 Flora Niagara 2017 approved by world body
Excitement reigned when approval was announced for Flora Niagara 2017 by the International Association of Horticultural Producers (AIPH) at Floriade 2012 in Venlo, Netherlands.
Members of the Ontario delegation were all thumbs-up after the announcement. Attending the event were LO president Phil Charal, project leader Michel Gauthier, Niagara Region chair Gary Burroughs, Tourism Partnership of Niagara ceo Robin Garrett, executive director of Hamilton Halton Brant Regional Tourism Association Maria Fortunato, Niagara Parks Commission general manager John Lohuis and Niagara Parks director Debbie Whitehouse.
Flora Niagara will be a 150-day event in 2017 that is expected to draw more than two-million visitors and generate an economic impact of more than $800 million.
AIPH is a coordinating body that represents horticultural producer organizations across the world. Members of the Flora Niagara committee present at the announcement said that the bid presentation was very well received. "When the images of the main site concept and its proximity to the Falls were shared, there was great excitement in the room. Following the presentation, the chair of AIPH, Doeke Faber, commented that he was now inspired to visit Niagara, Canada," said Michel Gauthier.
LO executive director Tony DiGiovanni says that the reason Landscape Ontario is involved is to act as a catalyst for economic development and to raise awareness for the environmental, social, recreational, health and tourism benefits of horticulture and green space.
"If the event is successful, it will create jobs and showcase our industry to the world. These events are expensive to produce, but the return is enormous. The best part is that there is a legacy of benefit left for generations," says DiGiovanni.
The organizers believe 2017 is the best year to host the annual event because it falls on Canada's 150th birthday.
Preliminary plans call for most of the displays to be located on Niagara Parks Commission land. Additional areas would also include the Royal Botanical Gardens and the Niagara Parks Botanical Gardens.
Joining Landscape Ontario as stakeholders for Flora Niagara are The Tourism Partnership of Niagara, Hamilton Halton Brant Regional Tourism Association, Royal Botanical Gardens, Centre-South-West region of RDEE Ontario and Vineland Research and Innovation Centre.
Financial estimates to operate the event have been as high as $400-million. This year's show in Holland cost around $200-million, while the 2011 event in China cost $500-million and the Taiwan event in 2010 came in at $400-million.
DiGiovanni responds, "It doesn't have to cost that much, but we said this event is going to be a catalyst, so we asked for the wish list," using the 2012 exhibition in Holland cost of around $200 million as an example.
The group has begun to work securing private financial support for the project. If achieved, the two levels of government are expected to follow. Robin Garrett has been quoted, "It's daunting, but we know there's a lot of interest out there."
Details about the event, including quotes from supporters, can be found in Flora Niagara's bid document on
www.floraniagara.com
.