September 15, 2010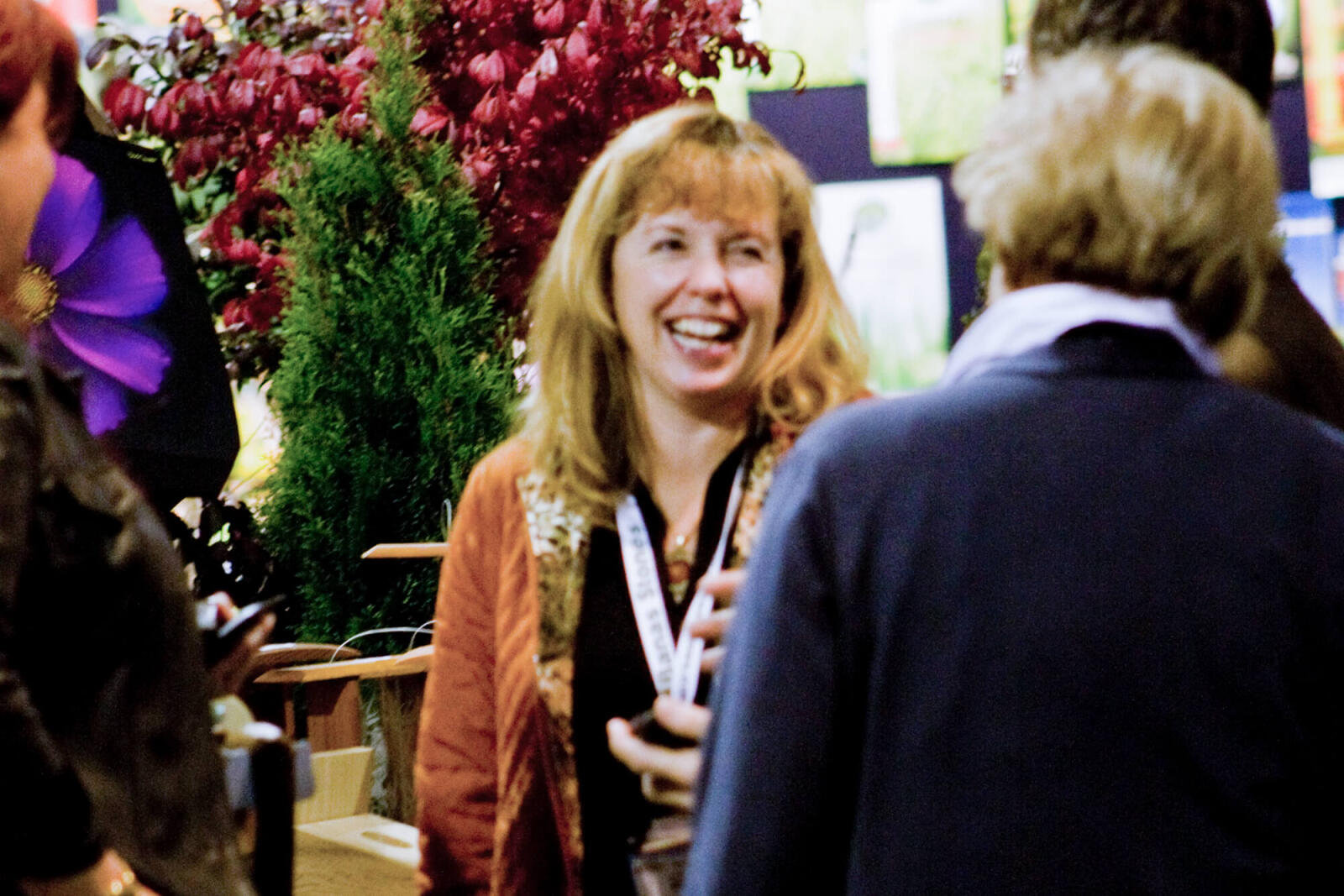 Expo ready to open windows to the world
The trade show department staff members at Landscape Ontario have had a full slate of activity over the past year, building a new look, gathering a great line-up of speakers, ensuring a variety of innovative plants and much more.
It's all in preparation for Landscape Ontario's Expo 2010. "We don't just tell you how to run your business successfully, we partner with the best vendors, the most innovative associations, the top landscape designers and floral artists and show you how to look your best and sell more," says Lorraine Ivanoff, show manager.
When Expo 2010, Window to the World, opens from Oct. 19 and 20, visitors will experience an extraordinary event. Merchandise display ideas, recent floral and plant introductions, innovative products and best practice tips from retail experts are what visitors can expect to take away for their customers.
Expo offers more than a chance to meet like-minded people," said Ivanoff. "Each year through our blossoming partnerships with the Canadian Academy of Floral Art, Communities in Bloom – Ontario, Flowers Canada (Ontario), Master Gardeners and the Niagara Economic Development Corporation, we seek opportunities to share our excitement about horticulture and floriculture. In sharing, we increase awareness through a wide variety of special interest groups and associations. Through partnerships we all prosper."
"From its inception, our goal for Expo has been to create a retail-focused trade show for the ornamental horticulture sector and transform it into Canada's best fall show for the floral and garden industry," said Tony DiGiovanni, executive director of Landscape Ontario. "The fall show is another opportunity to promote the economic value and growth potential for the green industry."
Visitors to Expo 2010 will meet vendors from Canada, the U.S. and beyond. Among returning exhibitors, after several years of absence, is the Southern United States Trade Association (SUSTA), a non-profit association dedicated to helping growers from Florida, Tennessee and other southern states, bring high-value horticulture and floriculture products to Canada. Other returning exhibitors who recognize Expo's place in the floral industry are Hofland's, Highland Evergreen, United Floral Distributors and Westbrook Floral.
This year, Turf Revolution is co-sponsoring the Green for Life stage with Landscape Ontario, where master gardeners and plant scientists will discuss the latest trends and provide tips to help your customers cope with ever-changing garden challenges.
"Education-based science and technical support takes the fear out of lawn care maintenance for professionals and knowledgeable gardening consumers," said Tammy Lawrence, president, Turf Revolution. "We want to build a legacy that helps customers create a sustainable environment. Sponsoring the Green for Life stage is a positive step toward giving retailers the education and product knowledge they can use to create awareness and educate their own customers."
"As change moves us quickly into a new decade, I think that Expo, coupled with a full-day Garden Centre Symposium, is great value and an excellent draw for people in our industry," says Perry Grobe of Grobe Nursery and Garden Centre, Breslau. "The presentations from international retail experts, like Eve Tigwell and Judy Sharpton, offer garden centre owners a lot of progressive and readily usable ideas and ways that will help them grow in areas not previously explored. Since this is the best time to buy for the spring of 2011, they will have plenty of products to see and purchase from the 275 vendors at Expo 2010. What more could you ask for to help your business grow forward?"
Visit
www.loexpo.ca
to select the symposia you want to attend. Register yourself and your employees. Support industry suppliers by coming out to Expo, Oct. 19 and 20.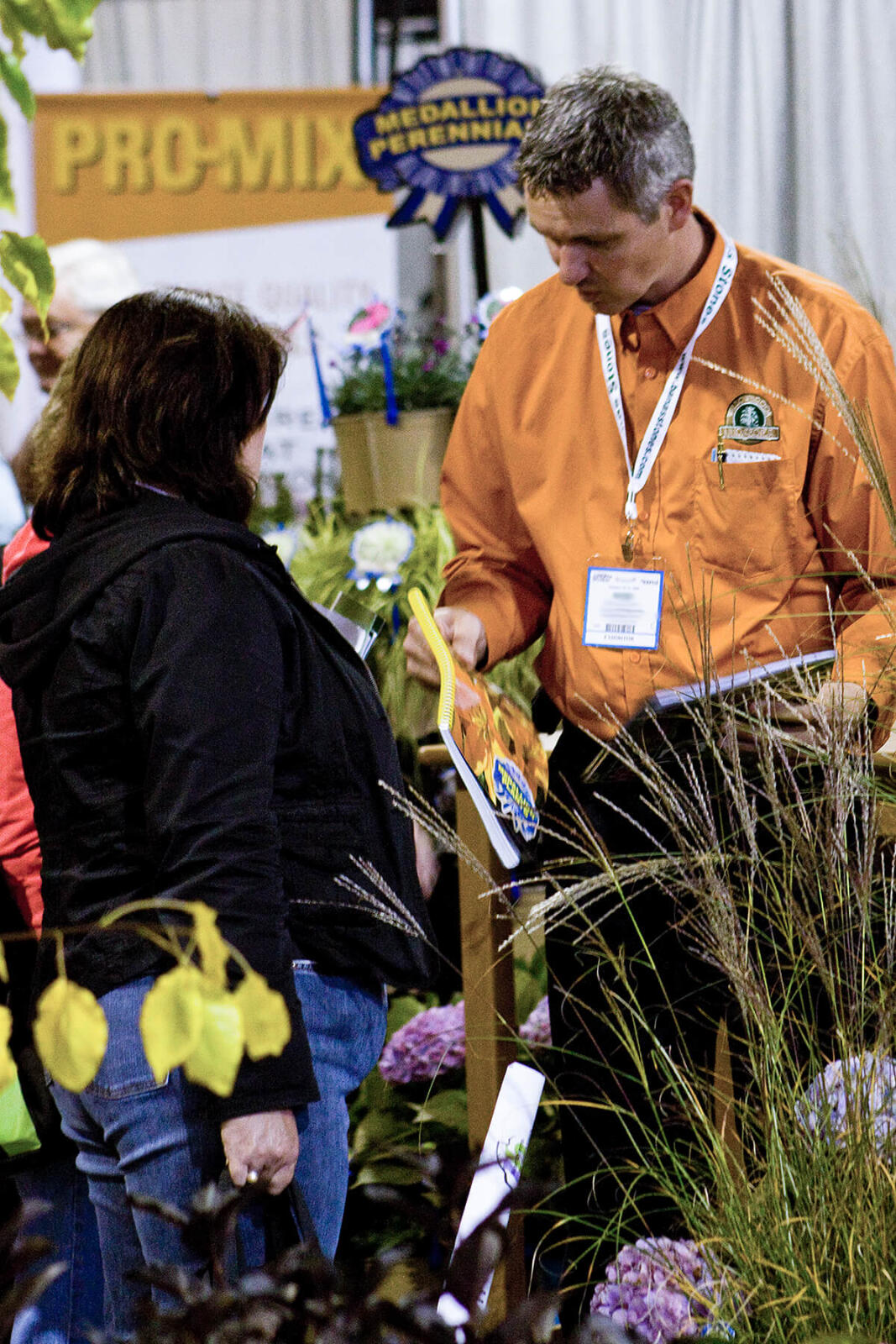 Expo provides a one-stop place to find all the latest trends and introductions in the floral world.