June 15, 2019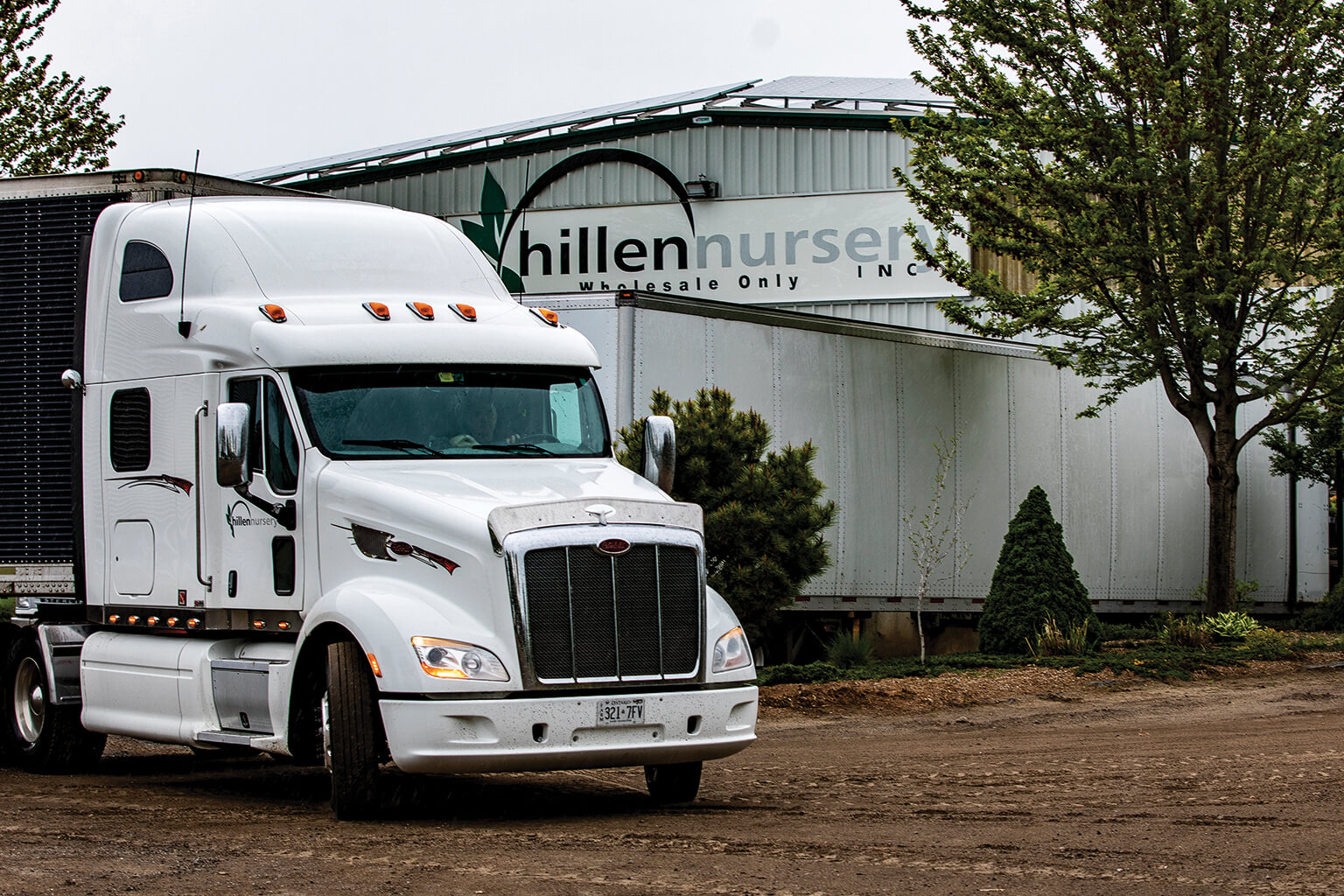 Member profile: Hillen Nursery, Mount Brydges, Ont.
By Jordan Whitehouse
Mark Endicott doesn't mince words when talking about the way he likes to manage a business.
"I don't micro-manage. I believe you bring on good people, you get them on the bus, and then you decide where that bus is headed."
He's been the driver of that bus for over a year now as the president of Hillen Nursery, a 400-acre property in the quaint, agriculturally-rich town of Mount Brydges, Ont., just west of London.
Peter and Ellie Hillen started the business back in 1983, and while Mark is trying to continue their tradition of running a "very disciplined" company, he knows that a lot has changed in 35 years and that to be successful you've got to grow strategically with key accounts.
Simply put, says Mark, "The day of 'grow it and they shall come' is nearing its end."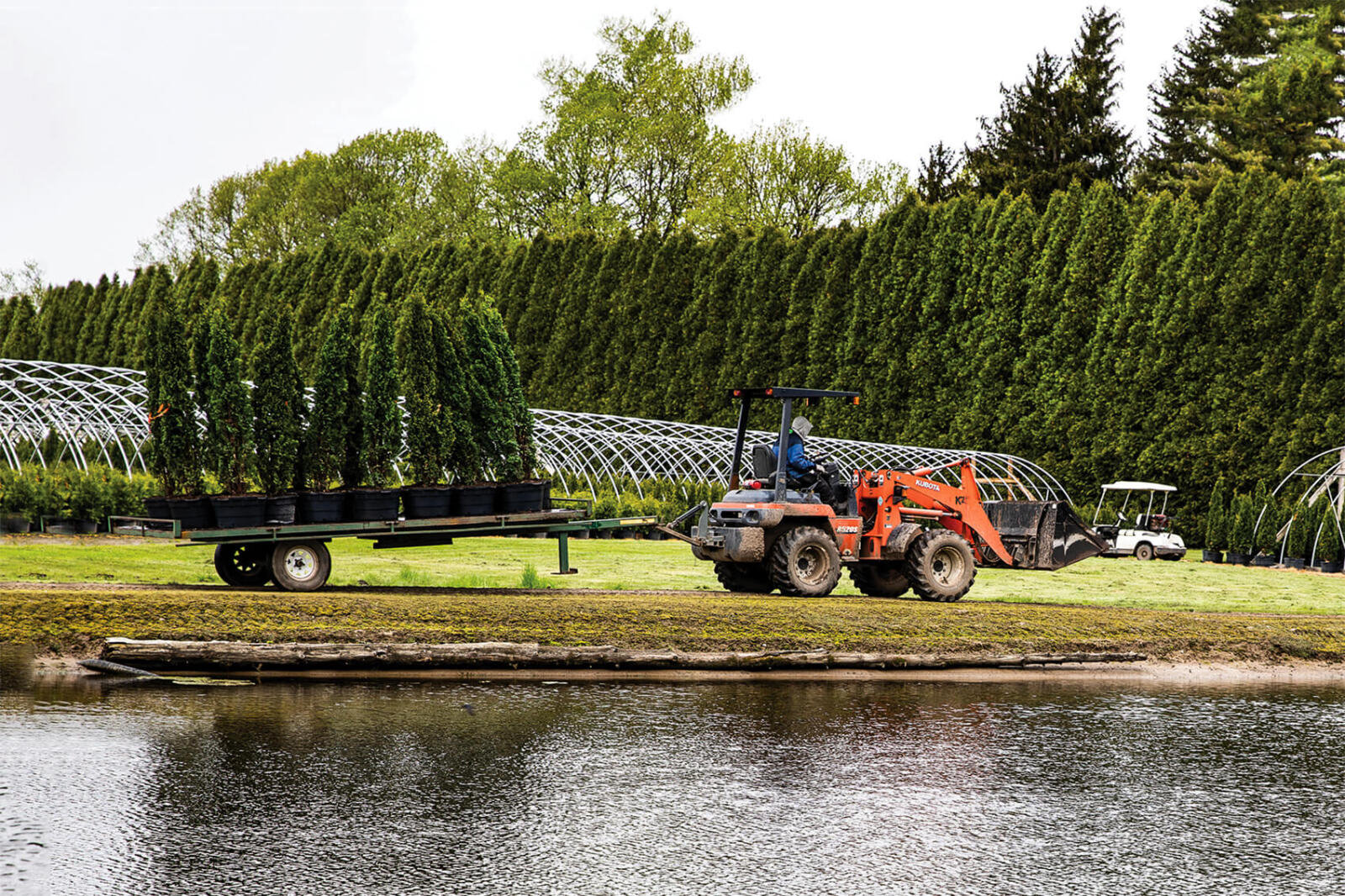 ---
Independent driven
So, what does all this mean for the direction of the Hillen bus today? Well, it's on more of a direct course for the independent garden centre market. Which makes sense given Mark's dozen years of experience at one in Ottawa before joining Hillen in 2012 as general manager.

Still, that's meant somewhat of a change in how Hillen operates. Before Mark, the company did ship to independent garden centres, but Hillen was primarily focused on re-wholesale, meaning they'd deliver their products to other nurseries who would then use those products to fill orders. No one supplier can grow everything, so Hillen essentially specialized in filling in the gaps with products that were well-grown at an affordable price and with quick delivery times. Today, re-wholesale is still a big part of the business, but there's been more focus on independent garden centres. That's meant an expansion of offerings to include everything from ornamental grasses and perennials, to broadleaf and spreading evergreens, to flowering shrubs and vines, to container-grown ornamental and shade trees.

"I don't micro-manage.
I believe you bring on good people, you get them on the bus, and then you decide where that bus is headed."
— Mark Endicott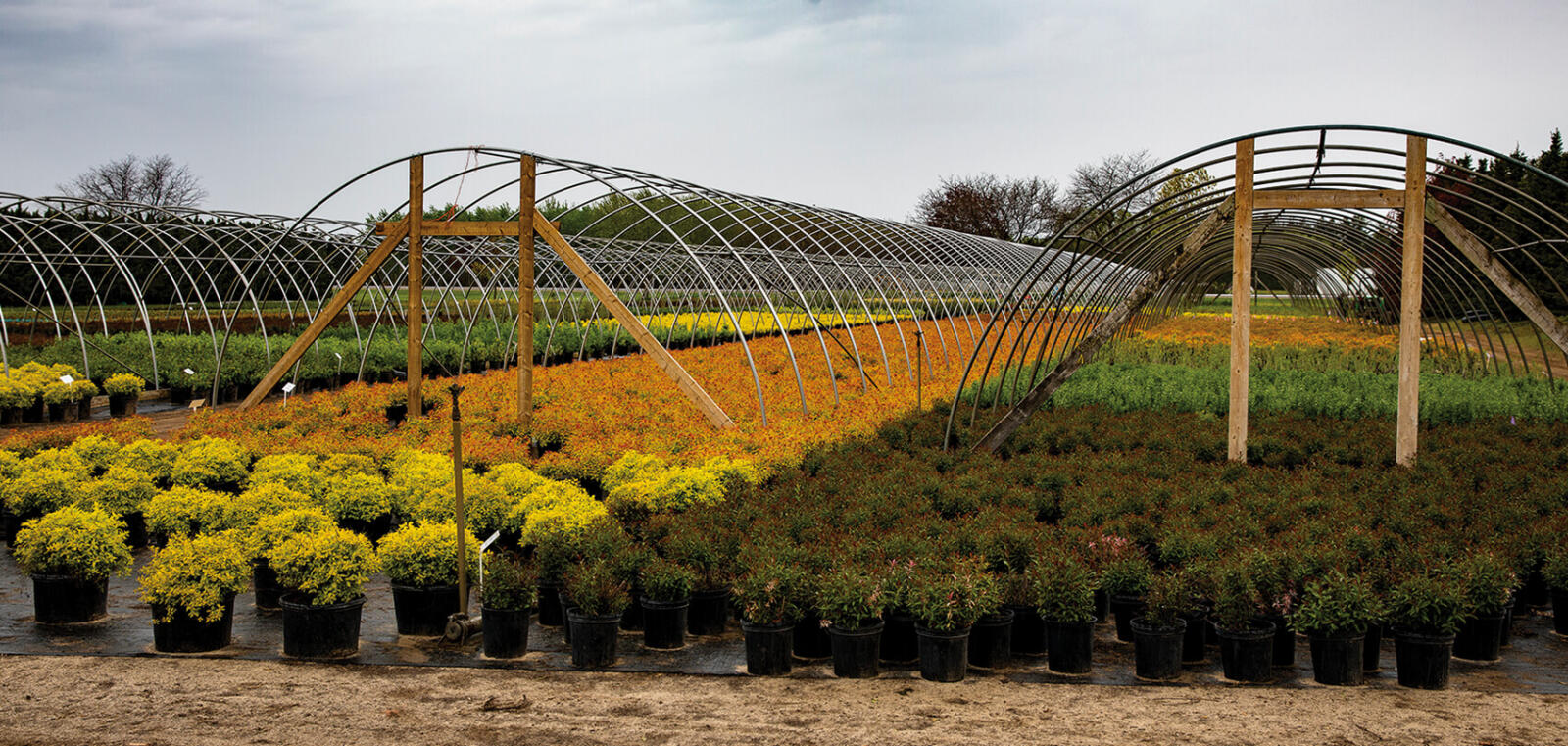 Inventory marches in precise rows per Hillen's container production strategy.
---
"We've changed so much over the years," says Mark. "The demographic of our property, the pot sizes, the varieties, customer labelling, pre-pricing, catalogues, you name it. It's all about what those independent garden centres need."
Mark's previous experience certainly helps with understanding those needs, but so does his management style. He does all of the sales for Hillen, and he and his colleagues are constantly in direct contact with their customers to get feedback.
"That's not really traditional for this industry," says Mark. "It's a lot of old players who think they know everything about what they're doing. And when I'm hearing something, there's not levels of bureaucracy to get the information to me. I can make real-time change really quick."
Exhibit A: larger pot sizes. In order to become more competitive with chain garden centres, independents have been asking for more differentiating products like bigger pots. In response, Hillen increased its pot offerings from two gallons all the way up to 10 gallons.
Rising to the challenge
As successful as Hillen has been in targeting those independent garden centres in recent years, however, the company isn't immune to its own set of challenges, of course.
A big one, as with many others, is hiring, says Mark. And it's getting more difficult.
"It's not the volume of people, it's the quality of prospective employees. And because the nursery industry is not a growing one, good potential employees are very easily and quickly snapped up. So we always have our ear to the ground looking for people."
One strategy that's helped attract new blood is allowing college students from landscape and horticultural programs to tour the property. Another has been maintaining a strong relationship with Fanshawe College horticulture professor, Michael Pascoe, who has steered good candidates to Hillen in the past.
The other big challenge is — surprise, surprise — rising costs. Hillen buys a lot of product liners from the U.S., so the exchange rate has not been helpful recently, nor have rising fuel prices or the recent increase in minimum wage.
Things like new equipment and increases in offshore labour have helped on this front, but more than anything, discipline has been the great leveller, says Mark.
"We have a very disciplined production plant, we have a very disciplined labour budget, we have a very disciplined marketing budget. Every day, we keep our desire and focus on that discipline, and that's where we've had the greatest success."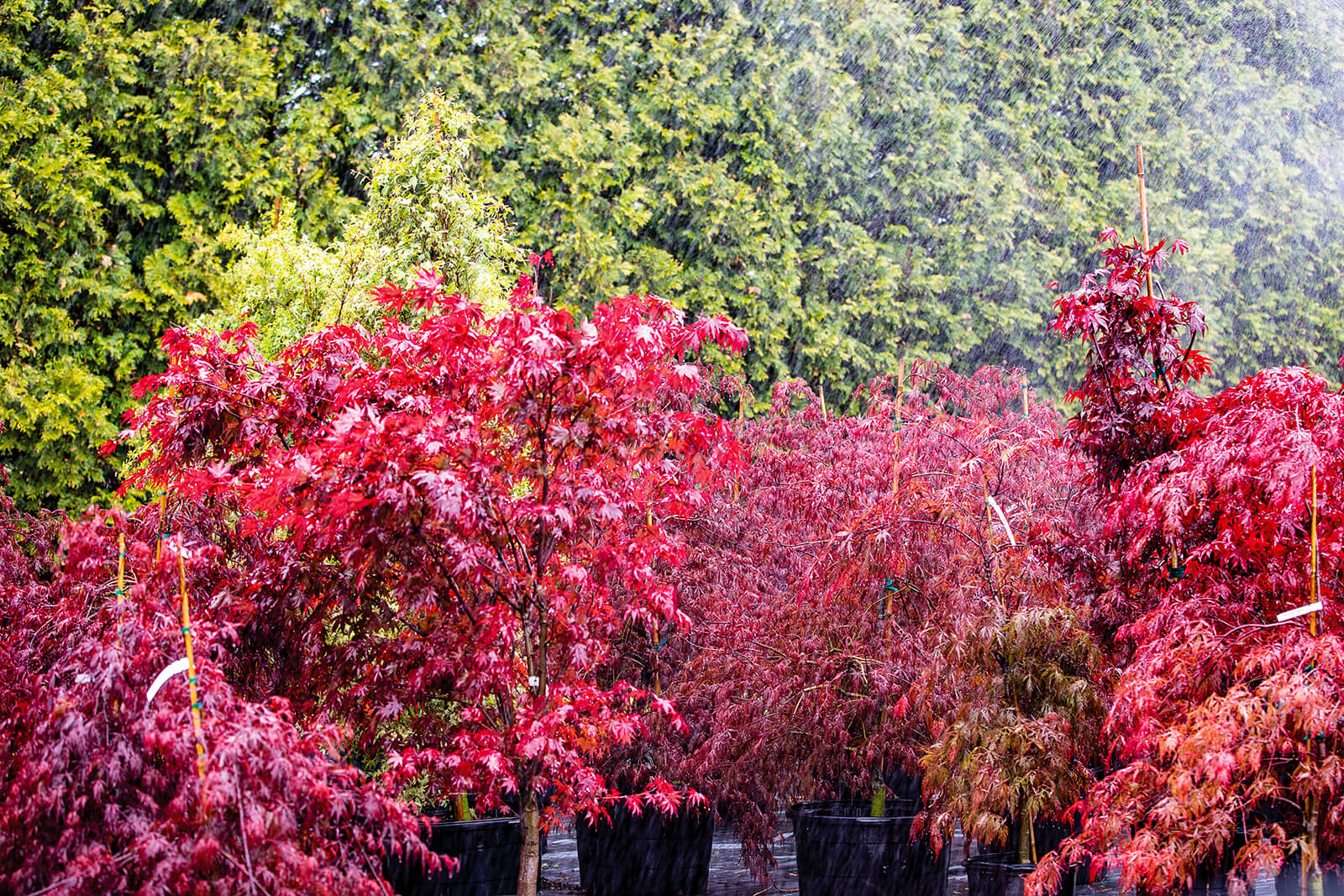 Colours pop at the nursery, thanks to a wet spring and irrigation.
---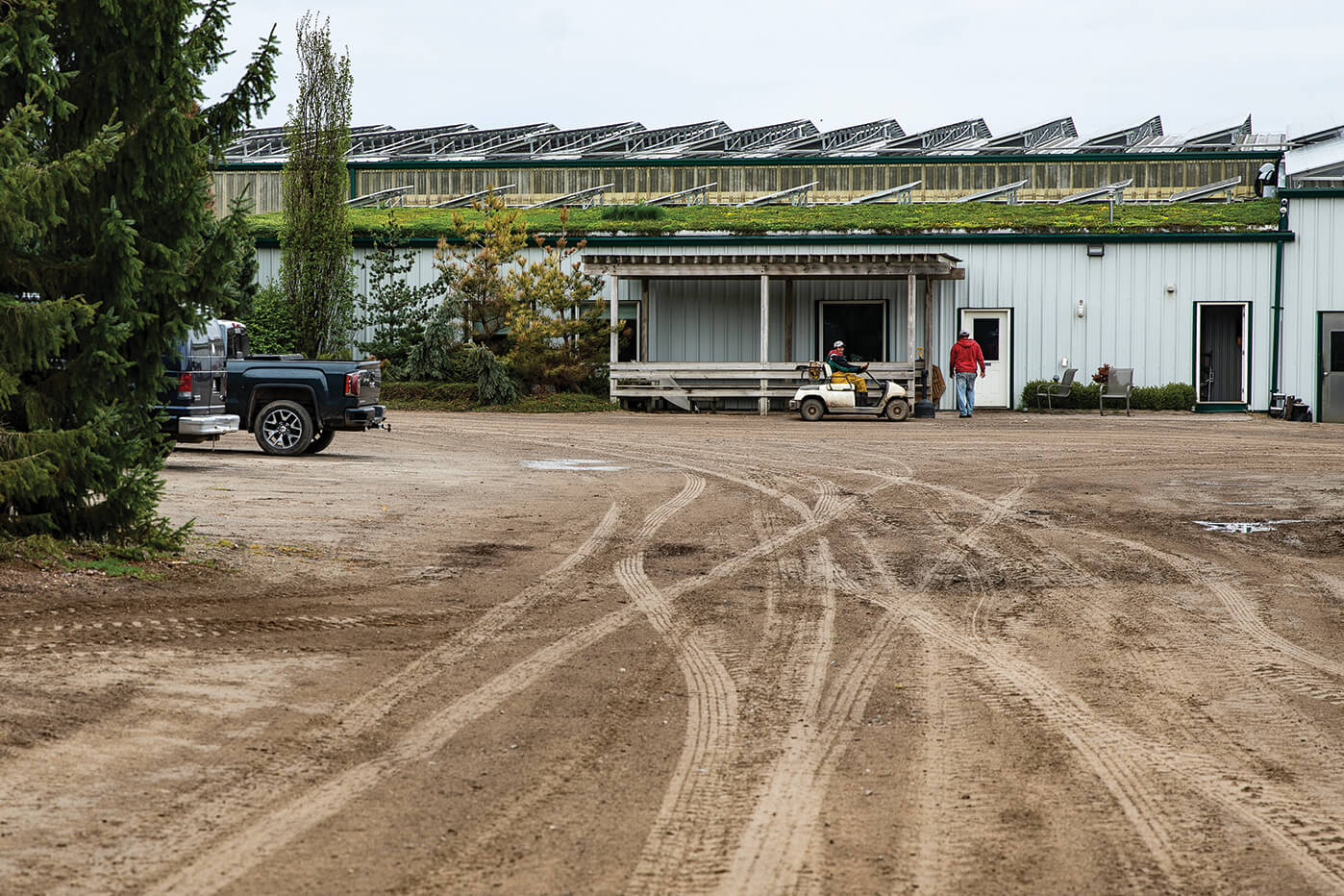 It's the height of shipping season, yet things are calm and orderly at Hillen's central yard.
---
Association advantages
Though Hillen's involvement with Landscape Ontario has been somewhat limited, Mark says the association has also been a positive influence in dealing with the challenges of running a modern-day nursery.
In particular, he points to the regular chapter meetings and presentations he and his colleagues attend, such as a recent one on creating an employee manual and a safe work environment.
"The great thing about Landscape Ontario is that they really have a strong pulse on what our issues are, and that's phenomenal. They're also really good at helping people who maybe don't have a strong administration component to their business and really making sure that we're doing our due diligence."
As for the future of Hillen Nursery, Mark says they'll continue to build on the strong foundation laid by Peter and Ellie, who, by the way, now own and operate a green roof company, Live Roof Ontario, and continue to be an invaluable resource to Mark and his team.
Mark says Hillen will also continue to help their similarly labour-strapped customers be successful. That'll likely mean an increase in silent sales tools like custom growing options and new ways to package plants — basically anything that will decrease the load on those independent garden centres.
And as for Mark himself, well, he couldn't be happier to be firmly behind the wheel of the Hillen bus.
"This is a feel-good industry in that we're stewards of improving schools, communities, infrastructure projects, right down to the home garden. It feels good to be part of that process and to know that because all of our material is grown on our property, the customer has a real good chance of having success with our product. That's just awesome."

This panorama view of only part of Hillen's production farm, which spans both sides of Adelaide Rd. in Mount Brydges.
---