June 15, 2017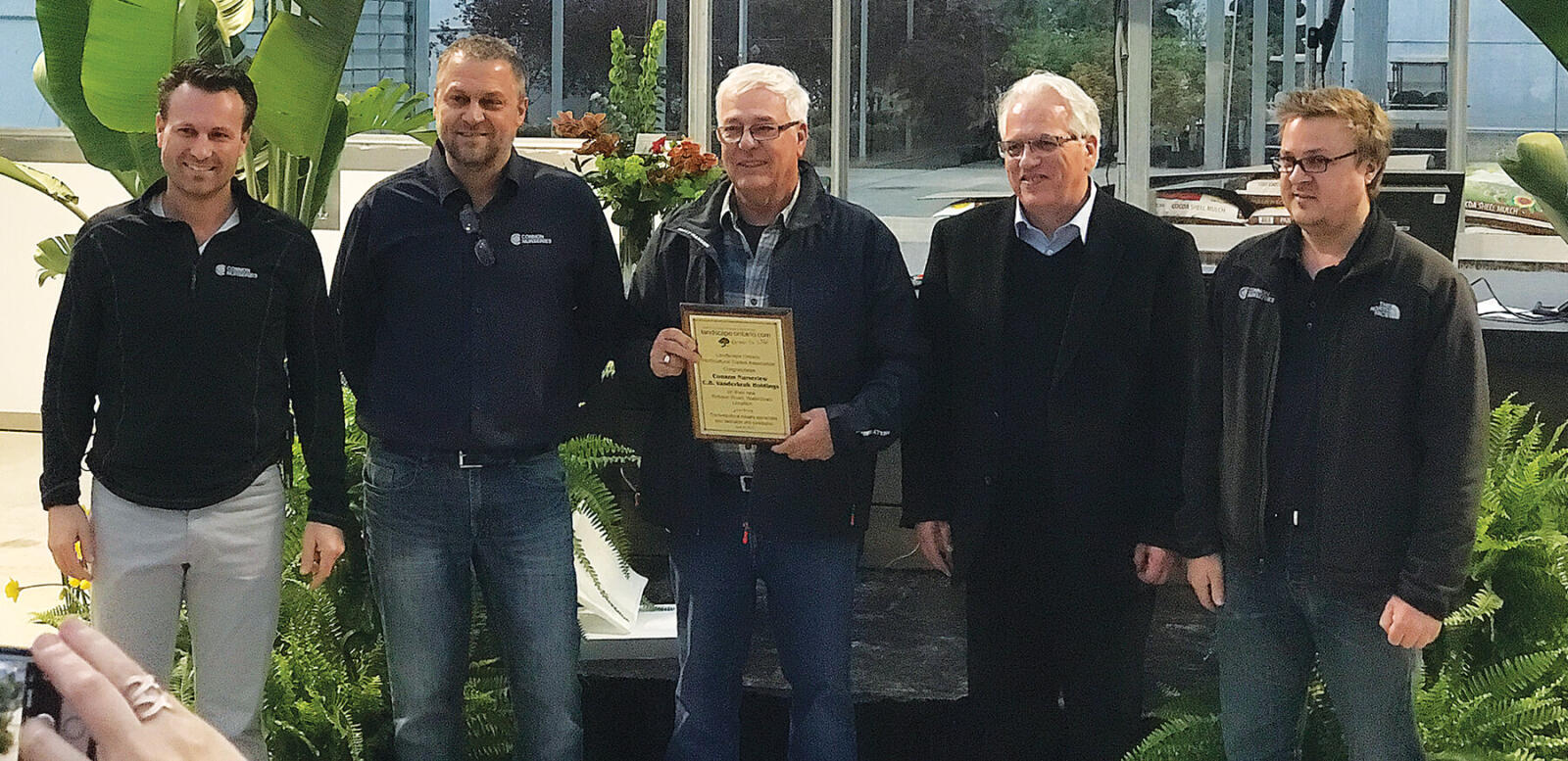 On April 20, the Connon Nurseries/CBV Vanderkuk team welcomed customers to their completely transformed location at 656 Robson Rd. in Waterdown, Ont. The location is now fully equipped to service landscape contractors and other clientele in the surrounding area. The celebration comes in advance of the company's Dundas Street yard closure, scheduled for July 15.

The Vanderkruk family were all on hand to welcome guests at the evening festivities. Terry Vanderkruk thanked his team for their patience over the four-year journey to relocate operations. Both Terry and Rob worked with Brand Integrity Manager Karenlynn Howie, Project Manager Andrew Schaafsma, and their team of dedicated staff, to develop the new sales yard with the Vanderkruk family's heritage in mind. Rob Vanderkruk thanked staff for 'getting' the CBV philosophy and appreciating the Vanderkruk's vision. Acknowlegements included CBV founder, Cor Vanderkruk, with Rob joking, "we can't get rid of him, and since we said we'd give him something to do, we'll gladly keep him busy here too!"

The efforts of Terry and Rob have added a new level of professionalism to Connon CBV. One of their goals was to offer a convenient sales yard, remove redundancy and get back to plants. The large, heritage barn beams and rustic, industrial client meet-up tables allow a space for contractors to spend quality time planning projects with clients. The site also has a centralized building with efficient use of space and plans for an outdoor kiosk to complete transactions.

The Connon team will continue to adapt to their new space until they have it working as efficiently as possible, and look forward to getting feedback from customers in order to reach that goal.