January 29, 2019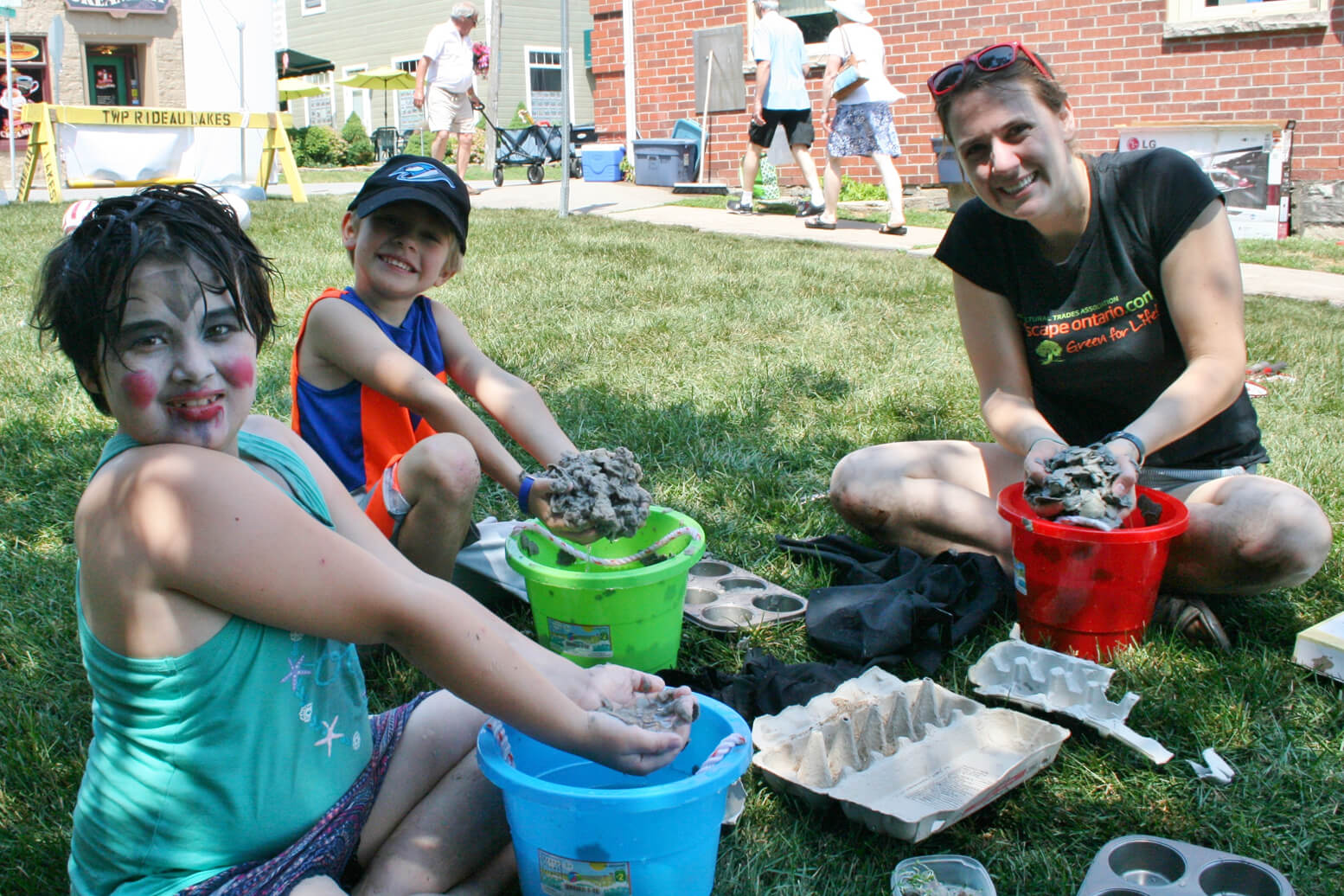 By Denis Flanagan CLD
LO Manager of Membership and Public Relations

These days, it seems every magazine I read, or every new training course I see being offered, talks about connecting with nature, specifically how to involve children in the process. This is a wonderful concept, but I just hope we are truly looking at it from a kids' perspective, and not just from that of an adult. Adults sometimes have an over-protective view of how we interact with the natural world. Below, I will share a couple of incidents that happened in my own personal life that somehow influenced this topic for my article this month.
Curiosity in the garden
A while ago, my young niece and her mom were visiting us. Being an avid gardener myself, I always take pleasure in giving young people a tour of our garden. Kids are naturally very curious and get very excited when seeing new things for the first time. At the time of their visit, a crab apple tree at the end of the property was laden with a couple of large webs of tent caterpillars. Normally, I just pick off the webs using some long-handled pruners, so it seemed like a great opportunity to give my niece a quick gardening lesson. She seemed delighted with the fact there were hundreds of little creatures squirming around. She inquisitively poked the nest with her tiny index finger and managed to get a thread attached just as her mom appeared around the corner. "Look, it's on a bungee cord!" the mother heard her precious daughter declare. The mother then let out an enormous scream and almost fainted. The conversation during family dinner that evening was both interesting and very informative.
Wildlife is a part of nature
Late last year, my wife and I were taking care of our two-year-old grandson for a couple of days. As part of daily activity, we would walk to the local park on Queen Street in Toronto. The urban park was packed with at least 50 small children and about 30 adults. It's a fantastic park with lots of activity areas, including a large fort in the centre. The usual sound of giggles and laughter was suddenly interrupted when one of the dads announced there was a skunk inside the fort. Immediately there was panic. Parents rushed to pick up their young ones with one arm, racing for the park exits, while their free hand was busy furiously texting, perhaps tying to find an app on what to do during a skunk attack. Meanwhile, the inquisitive kids were glancing back at the cute, little baby skunk that also seemed to be looking around and wondering what all the fuss was about. We hung around long enough to see him scamper back into the trees in search of his own playmates.
The point of my two examples is that while we do have to make sure our children are playing in a safe environment, we must also allow them the opportunity to observe and interact with nature. Kids learn a lot by discovering things on their own. As adults, it's hard for most of us to remember how the brain of a child looks at the world. Their thought processes, perceptions and reasoning are very different. Just try to win an argument with a two-year-old!
Inspiring the next generation of professionals
To feed the natural curiosity of kids and to promote the benefits of building and maintaining the natural world, Landscape Ontario and Come Alive Outside are connecting with more and more youth through some very exciting initiatives. The very popular Green Streets Challenge will find its way to Canada Blooms this March, providing an unstructured play area like the ones that popped up in several communities across the province this past summer, including the immensely popular one at the intersection of Yonge and Bloor Streets in Toronto. In addition, the Come Alive Outside Design Challenge is an excellent event that sees students of all levels working together with landscape pros to design an outdoor space that is then built to benefit those involved and the local community.
An opportunity to engage
I personally believe there is enormous potential for landscape contractors and designers to truly connect with young families and create outdoor residential spaces that can not only be beautiful, but also serve as outdoor classrooms for children. Perhaps some of our adult fears need to first be addressed so that we can start to see the world through younger, more inquisitive eyes.
I hear time and time again that the number one reason why companies join Landscape Ontario is for the educational and networking opportunities available such as: courses, chapter meetings, and magazine articles. Perhaps the idea of creating more gardens for kids can be discussed at one of your next meetings.
Denis Flanagan can be reached at
dflanagan@landscapeontario.com
or at 905-875-1805, ext. 2303.