February 15, 2016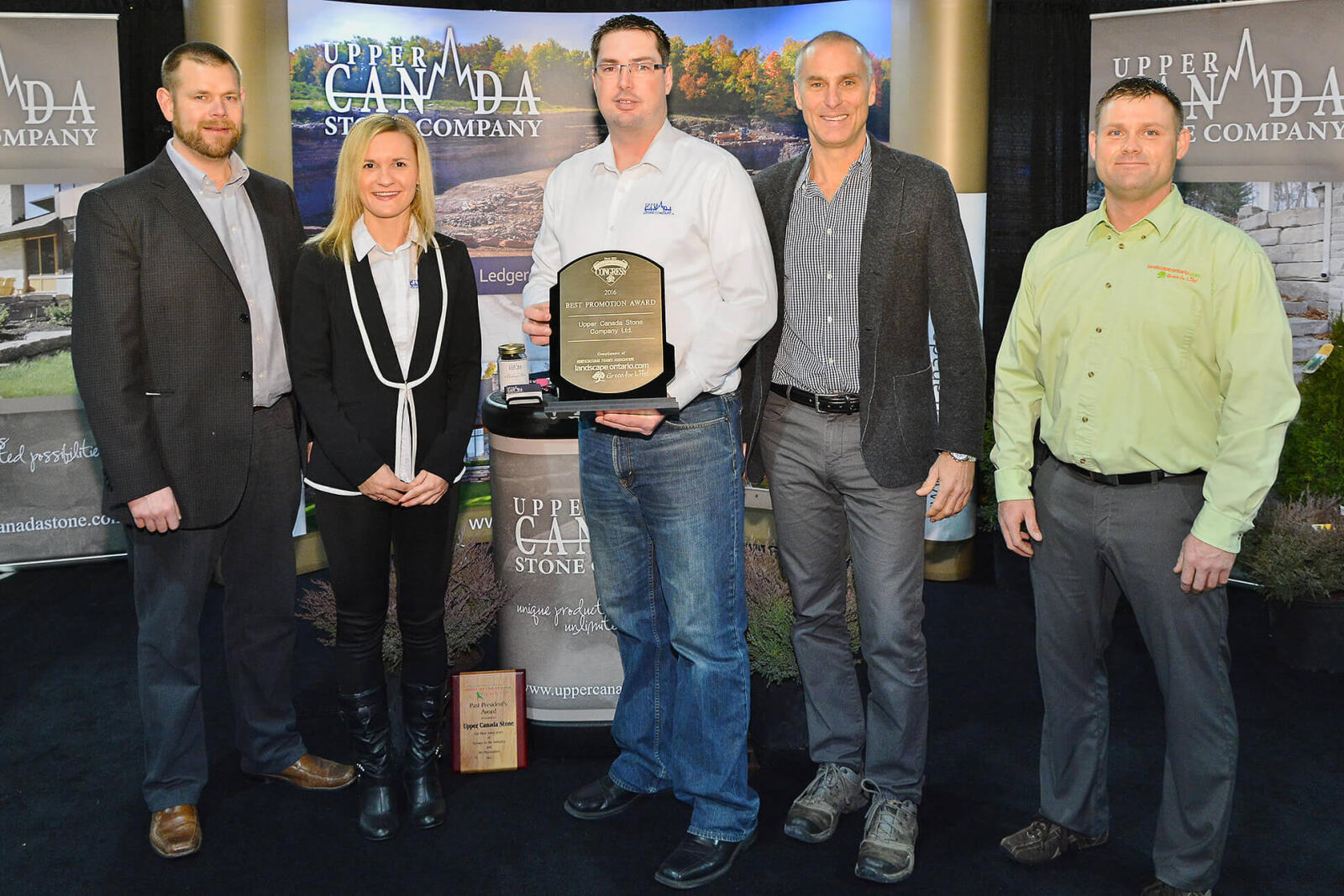 Congress exhibitors recognized for marketing profiles
Seven suppliers to Canada's thriving landscape industry received marketing awards at Congress 2016.

The show featured over 600 exhibitors, and all agree that landscape industry suppliers' marketing skills are improving – the show floor was stunning. Matt Sandink of SiteOne Landscape Supply said, "There is a sparkle about this year's show; I don't know what it is, but it's a definite sparkle."

Upper Canada Stone, winner of Best Promotion, connected with customers before, during and after the show using image-rich electronic media.

Connon Nurseris/CBV Holdings, recipient of the Paul J. Day Best in Show Award, used an actual roll-tight truck trailer as a stage for their product offerings. The trailer's front panel automatically branded the three-sided booth, simply and authentically.

Other exhibitors who were recognized include: Big Green Egg Canada, for Best Booth under 100 sq. ft.; Ed's Concrete Products, for Best Booth 100-400 sq. ft. excluding heavy equipment; Dozr, for Best Booth over 400 sq. ft., excluding heavy equipment; Battlefield Equipment Rentals, for Best Booth Heavy Equipment, and Ariens and Gravely, for Best Booth Small Equipment.

Congress Committee members Michael LaPorte and Nathan Helder presented the awards. Judges were Paul Day and Gilles Bouchard, both former Congress show managers, and Lee Ann Knudsen, Landscape Ontario communications director.