March 1, 2016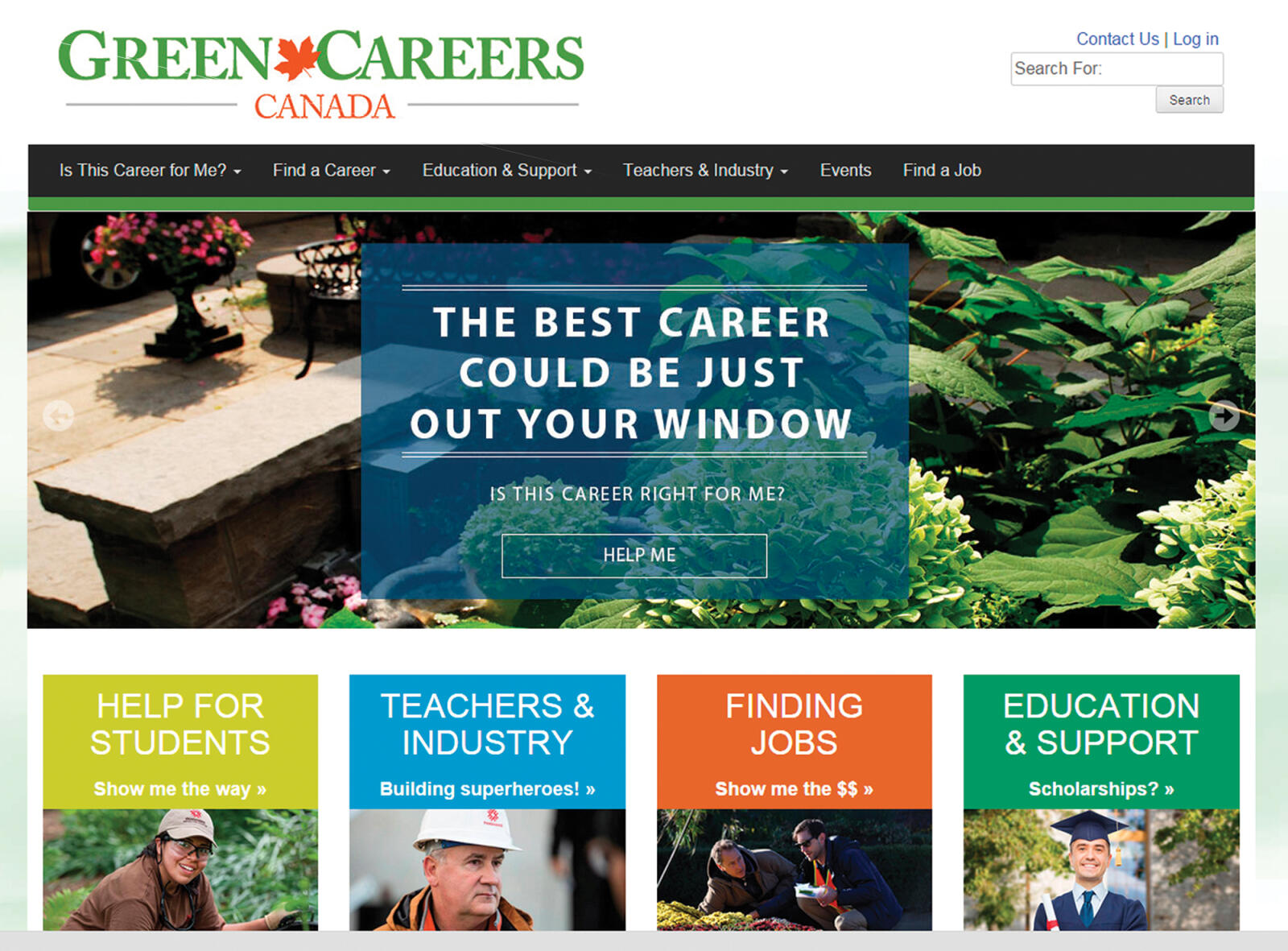 New career website launched
Landscape Ontario, in partnership with the Canadian Nursery Landscape Association (CNLA) and Fanshawe College, has recently launched the Green Careers Canada website for students, teachers and job seekers. It is a valuable resource for anyone exploring a career in the green industry. Explore the different career paths, discover realistic salary expectations, hear from students in horticulture programs and more! Or, if you are an educator, join the discussion, download resources and see what programs are available to your students. While the information is Ontario-focused at the moment, more information is being added for other provinces as it becomes available. The Green Careers Canada website is the starting point for anyone interested in this burgeoning industry. Visit
www.greencareerscanada.ca
.
---
Green City Conference happening this month
Leaders in green infrastructure and urban green planning from around the world are gathering in Vancouver this month to discuss green cities. A one-and-a-half-day conference will teach delegates the latest innovations and theories in the green city movement, inviting all attendees into the discussion. The conference will be followed by a day-and-a-half of tours, allowing delegates to explore Vancouver, which aims to be the greenest city in the world by 2020. Highlights from the conference will be available soon.
---
Garden gift cards
Garden Centres Canada is into the second year of its national gift card program. Garden centres across the country have the option to offer the electronic Garden Gift card to their customers. This gift card is then redeemable
at any participating retailer in Canada. The system is all online, so it's easy to use. It also promotes and supports the independent garden centre sector. Check it out at
www.gardengiftcard.ca
.
---
Certification practical exams
Individuals interested in obtaining a Landscape Industry Certified designation may complete the practical portion of the exam at the Dalhousie Agriculture Campus in Truro, N.S., April 22-23. As well, both Landscape Ontario and BCLNA will host exams in July. Check out www.cnla-acpp.ca/certification for dates and locations near you. Already certified? Film a quick video of why you got certified and send it to CNLA for a chance to win $500!
---
Cash advances available
Agricultural Credit Corporation (ACC) announced the application window is open for cash advances on all fall seeded crops, greenhouse floriculture and vegetable crops, and Christmas trees. Producers looking for an advance on stored crops and livestock are also available.
ACC is reporting above average demand on cash advances for this time of year. "Producers are already taking advantage of cash advances on their stored commodities this year as we see an increased demand for storage. We want to make sure producers have access to cash and we are trying to make the process of getting an advance as easy as possible," says ACC's CEO, Jaye Atkins.
Demand for fall seeded crop and greenhouse applications are also on the rise. "What we are seeing in the marketplace is more demand for cash this year. With all the recent changes to our programs, producers are finding it easier to incorporate the programs to manage their cash flow," Atkins says.
Agriculture and Agri-Food Canada's Advance Payments Program provides producers access of up to $400,000 in operating capital, with the first $100,000 available interest free and the remaining balance at the bank prime lending rate. The Commodity Loan Program, an Ontario Ministry of Food and Rural Affairs program, offers producers up to $750,000 in cash advances, available at the prime lending rate. Both programs are administered through
Agricultural Credit Corporation. For more information, visit
www.agcreditcorp.ca
.
---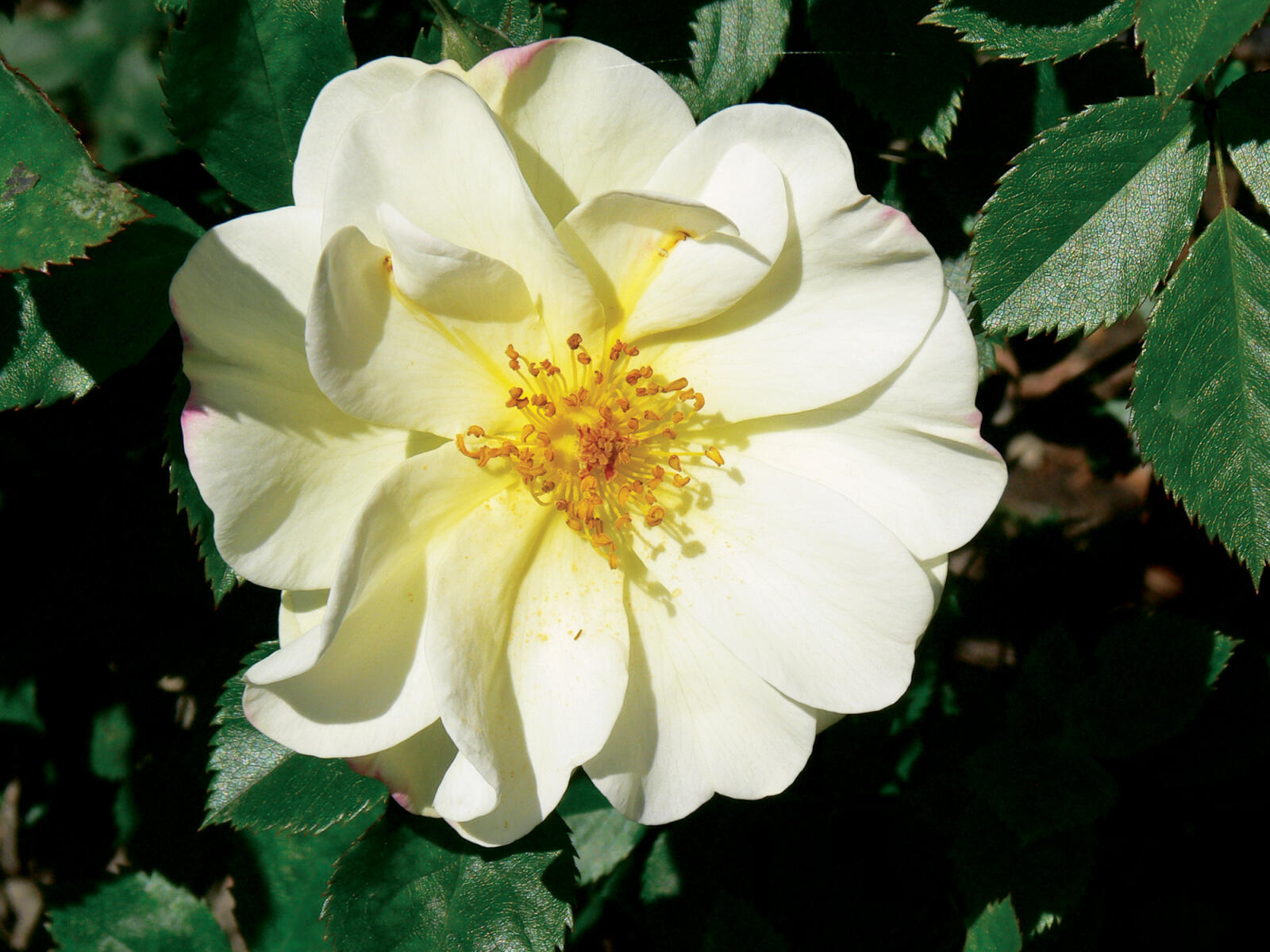 The Oscar Peterson rose is the latest in CNLA's rose breeding program.
Newest Canadian-bred rose available
The stunning Oscar Peterson rose is blooming across the country. This brand new introduction comes out of the Canadian Nursery Landscape Association's rose breeding program. It is the latest rose in the Canadian Artists series and like its predecessors, is highly disease resistant, cold hardy and very beautiful. Creamy new petals transform to pure white, with dramatic yellow stamens and glossy green foliage. It was named after legendary Canadian jazz pianist, Oscar Peterson. The entire rose series can be found at
www.canadianartistsroses.com
.
---
Volunteers needed for IGCA 2017
The international garden centre community is coming to Canada in 2017 for the annual International Garden Centre Association Congress. The event will be hosted by CNLA and local members in Niagara Falls and surrounding areas. Routes are being finalized, and the committee is looking for volunteers to help welcome this group of approximately 200 international guests. Contact Julia Ricottone for more information:
Julia@cnla-acpp.ca
.
---
Big equipment discounts with CNLA
Members in the market for new large equipment are encouraged to take advantage of CNLA's member savings programs. As a member of your provincial association, you are automatically a member of CNLA, gaining access to many valuable affinity programs. For example, Kubota Canada offers up to 22 per cent off equipment purchases and Caterpillar offers an automatic $2,750 off new equipment, or 10 per cent off at the Cat Rental Store. Please visit
www.cnla-acpp.ca/benefits
to start saving.
---
The Canadian Nursery Landscape Association is the federation of Canada's provincial horticultural trade associations. Visit www.cnla-acpp.ca for more information.