December 17, 2019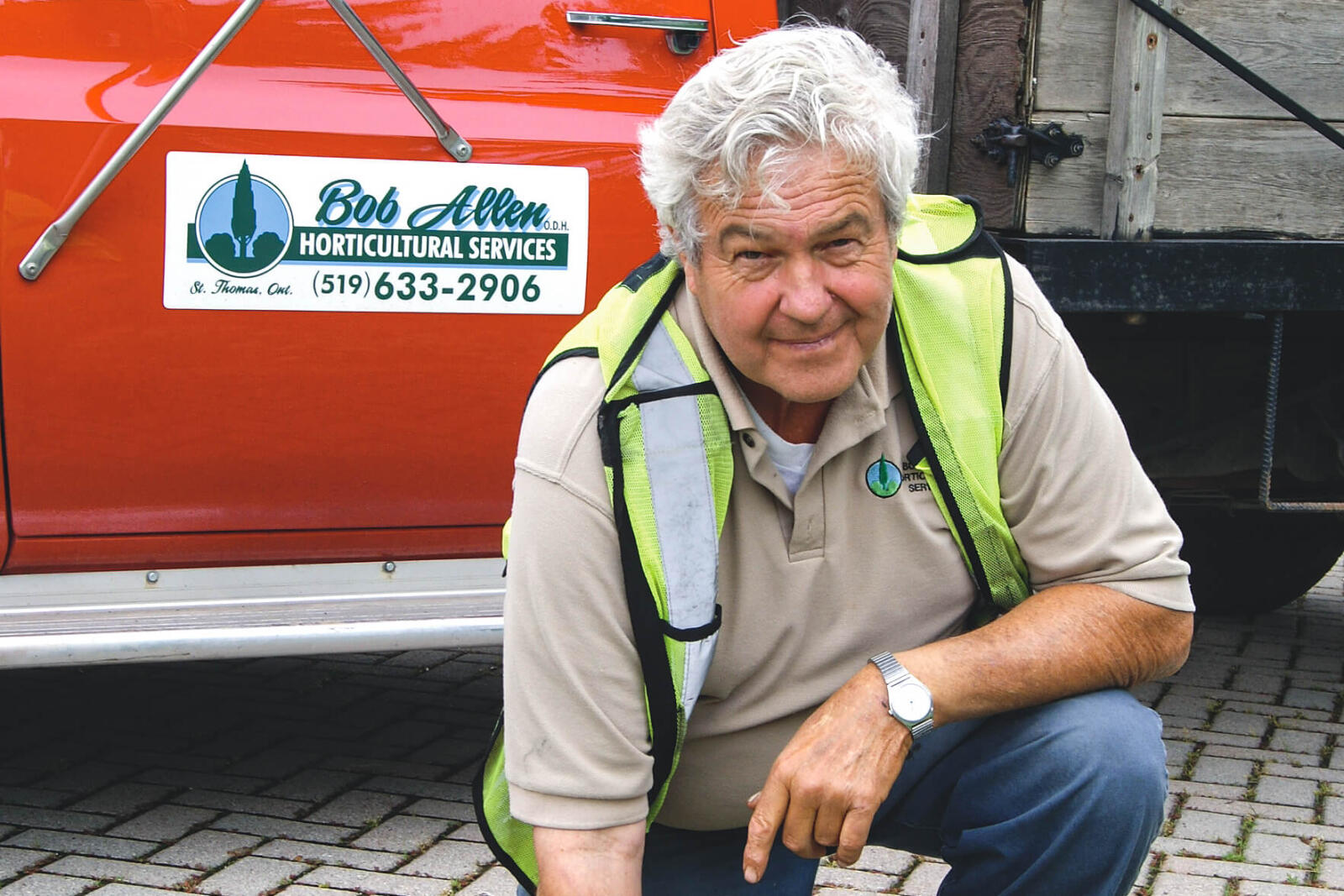 Bob Allen's lifetime commitment yields a living safety legacy
When Bob Allen of R.W. Allen Horticultural Services in St. Thomas got involved with the Farm Safety Association in 1974, the landscape industry had no real representation.

"We began to work to include more landscape-specific information in safety brochures. And, there were not many brochures available for our industry."

Farm Safety was designated under the Workplace Safety and Insurance Act to eliminate workplace injuries in the province's agricultural sector. The landscape industry was included under its umbrella.

Allen remembers that in the early 1970s the agricultural sector saw between 20 to 25 fatalities each year. The hard work and perseverance paid off, with those numbers now down to two or three a year.

It began slowly with few specific landscaping safety programs, but piece by piece brochures and programs were developed, and soon many industry members were convinced on the value of becoming more involved in safety procedures and programs.

He well remembers a time when very little attention was paid to safety. That's all changed now, thanks to the work of people like Bob Allen. "It's kinda cool to see how it has developed," says Allen.

Terry Murphy CLP, retired labour and education development manager at Landscape Ontario, remembers when the landscape industry was paying WSIB premium rates close to 10 per cent. After a few years, that rate dropped to 3.8 per cent through safety programs that were brought into play. "The Farm Safety Association really helped us with training and seminars, which saw the turnaround in WSIB premiums," says Murphy.

"I am happy where we are, but there is still much to do to continue improving our industry's safety record," says Allen. He says the process has taken on a life of its own. "It's come a long way since the good old days."

Allen has a long and active history with Landscape Ontario. And, he continues to write more more chapters in that history. He has served as president of Landscape Ontario (1985) and a member of the Ontario Horticultural Trades Foundation, and London Chapter board of the directors.

Allen gives a lot of credit to others who served to improve the industry's safety record. He says former Farm Safety chair Peter Olsen of Royal City Nursery in Guelph had a great deal of contribution to the process. Olsen is also a past president of Landscape Ontario (1986).

Along with pride of achievement, Bob Allen says his volunteer service for safety also provides him with a great amount of personal satisfaction. "I have met people from all across the world through my involvement." He remembers giving a presentation to the Canadian Senate. "That was a very proud moment for me."

In 2012, the Farm Safety Association saw its role assumed by Workplace Safety and Prevention Services (WSPS). It is now the safety provider for the agriculture sector, which continues to include landscaping. Allen, along with Landscape Ontario manager of labour and education development Sally Harvey, CLP, CLT and Peter Olsen are members of the WSPS advisory committee.

Harvey says she is proud to serve on the advisory committee with Bob Allen who is well-respected and prominent in promoting safe work practices. "His long-time record is filled with achievement and a real example of how one can change established practices with hard work and dedication," says Harvey.

Allen plans to continue his work to improve safety practices in the industry. He feels there is still much to do, and he wants to make sure that the landscape industry is well-represented on the provincial body.

Based on his past record, the industry can rest assured that it does have great representation.