September 15, 2017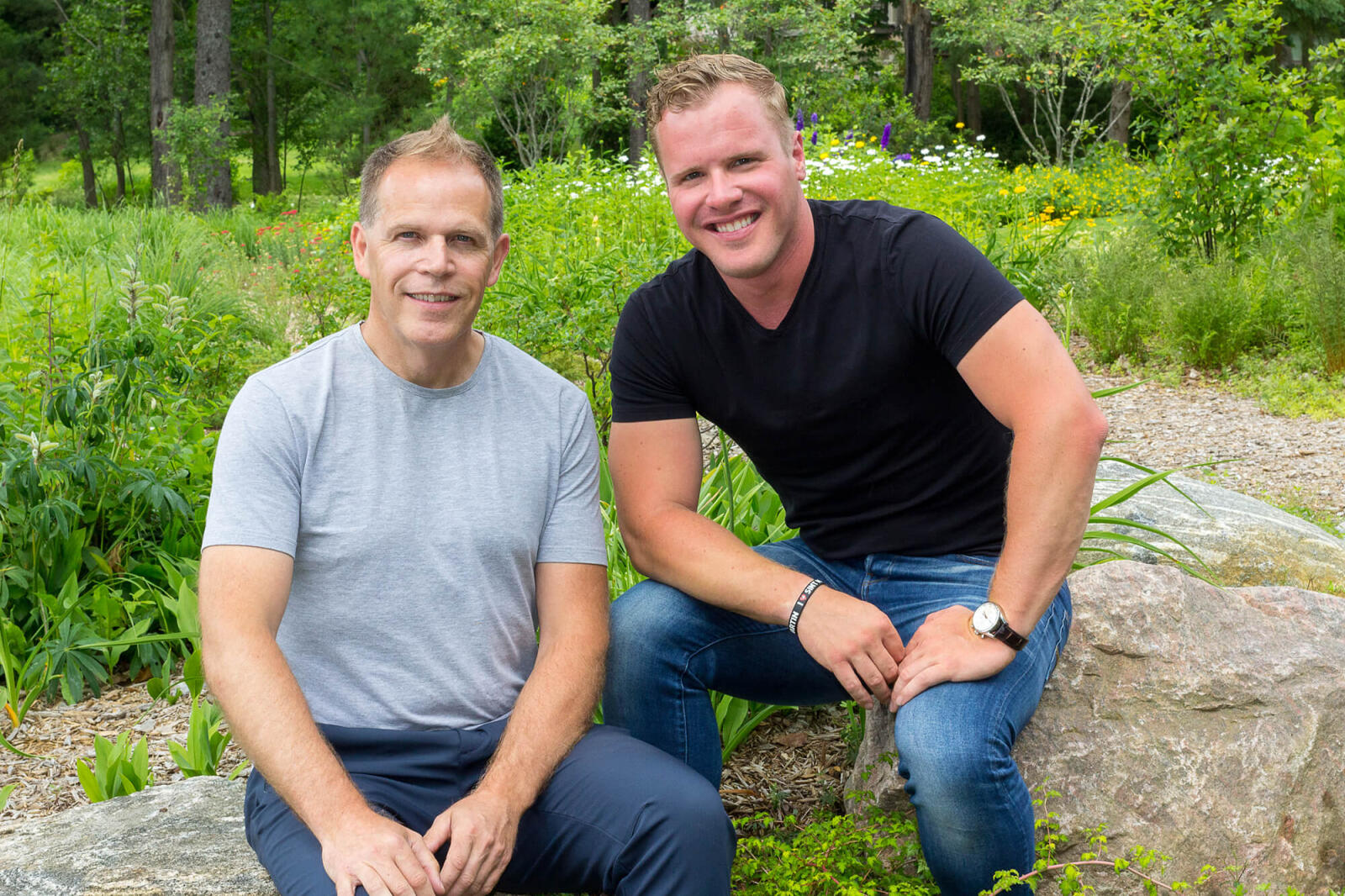 Benefits of a great relationship
By Scott Barber
Over the last decade, landscape architect Shawn Gallaugher and landscape contractor Jeremy Feenstra have worked together on over 50 projects throughout the Greater Toronto Area and the Muskoka Region. Their longstanding, symbiotic partnership has spawned incredible outdoor spaces, as well as many valuable lessons on the benefits of a strong contractor-architect relationship.
Their journey began at Canada Blooms nearly 20 years ago, where the two were volunteering. Feenstra, just 14 years old at the time, made an impression on Gallaugher.
"I was impressed with how hard he worked," Gallaugher remembers. "His work ethic really stood out at the time."
Fast forward 10 years, and Feenstra was starting out with his Elmira, Ont.-based contracting, greenhouse and retail garden centre business, Floristerra.
"We connected again about a decade later and Jeremy told me he was just getting started with a construction business," Gallaugher recalls. "At that time, I was also getting my landscape design business going, and I was able to refer him to some projects."
The pair of Landscape Ontario members have collaborated consistently ever since, and have developed a connection that results in stellar customer service and exceptional work.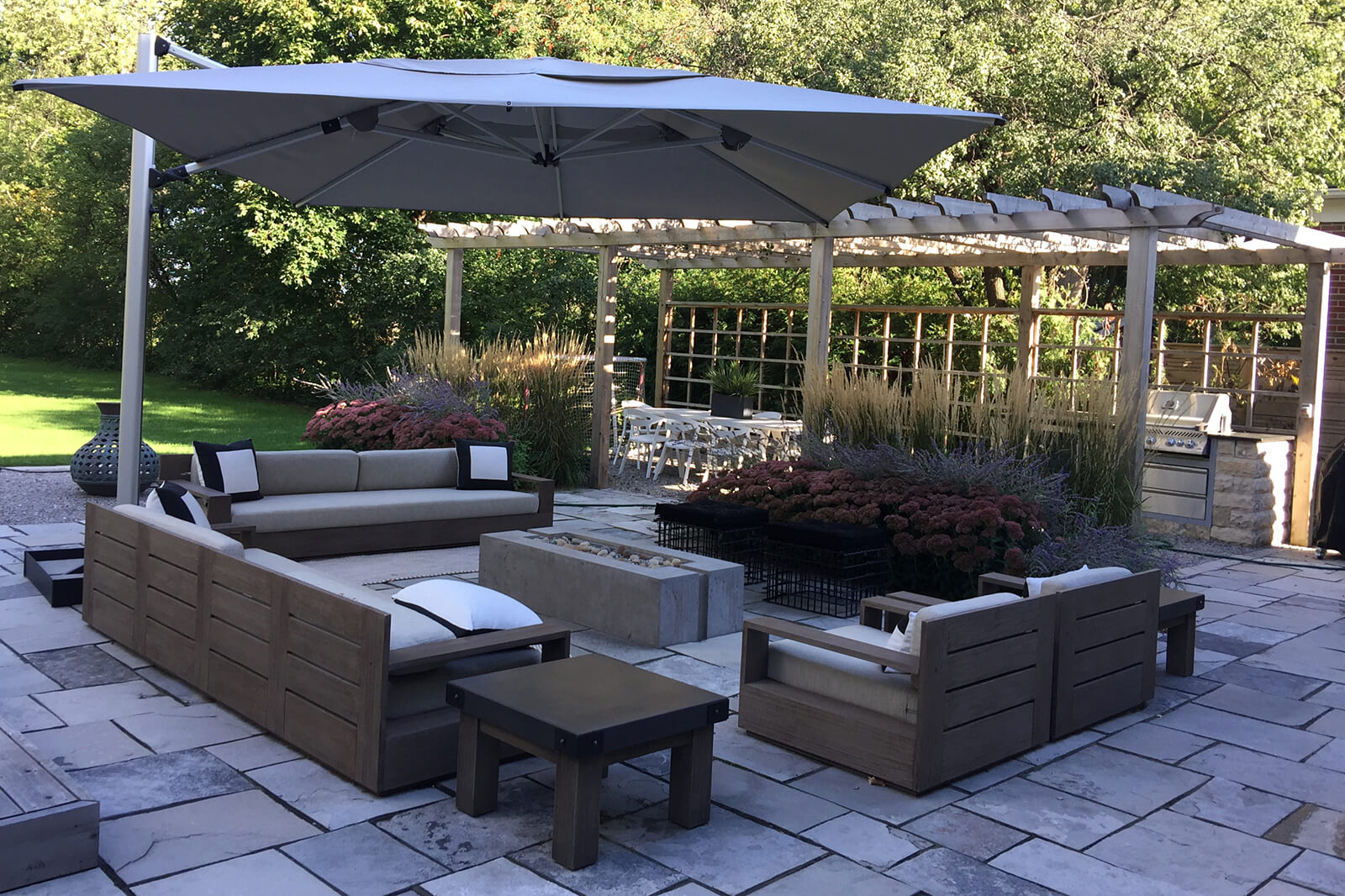 The pair designed and built this beautiful backyard landscape in Toronto's Leaside neighbourhood.
---
All in the planning
"I get Jeremy's input during the design process, and it is particularly valuable when it comes to implementation and cost estimates," Gallaugher explains. "It is unique, in that we are two separate companies; I am not creating drawings and having him put in a bid, we are working together right from the beginning of the process."
It allows you "to take the design to another level" he explains, and it helps head off potential challenges or changes to the plans during the construction phase.
It's a more efficient process, Feenstra says, and it makes the cost-estimating more accurate as well.
"I don't know why everybody doesn't use a landscape architect," Feenstra said. "Landscaping can be and should be a big investment to improve the value of homes. You don't leave your house to be designed by a contractor. Working with an architect pushes you out of your comfort zone to build different styles and features, rather than sticking with what you are comfortable with."
Different personalities work together
Why do the two work so well together? It comes down to mutual respect and trust.
"We both value each other's input and each other's work," Gallaugher says. "We've learned how to build new things together, so each time we embark on something unique or different, it's easy to figure out because we've gone through that process before."
Feenstra agrees,"I think we have personalities that work," he said. "Shawn is a great, kind person and quite flexible. He has a vision and is open to what works when getting down to the build and what doesn't. On my side, being a stubborn Dutchman takes a back seat and I like to listen to what he has to say and try to interpret his vision the best I can."
They've also mastered the art of the trilateral client relationship.
"We've also had shared experiences working with different clients," Gallaugher says. "So we have grown and developed professional ethics, and we have learned how to balance the client relationship as a team. It's actually really nice to have two people in those meetings with clients because we both get a chance to learn what the client is looking for and that way we can keep each other on track during each phase of the project."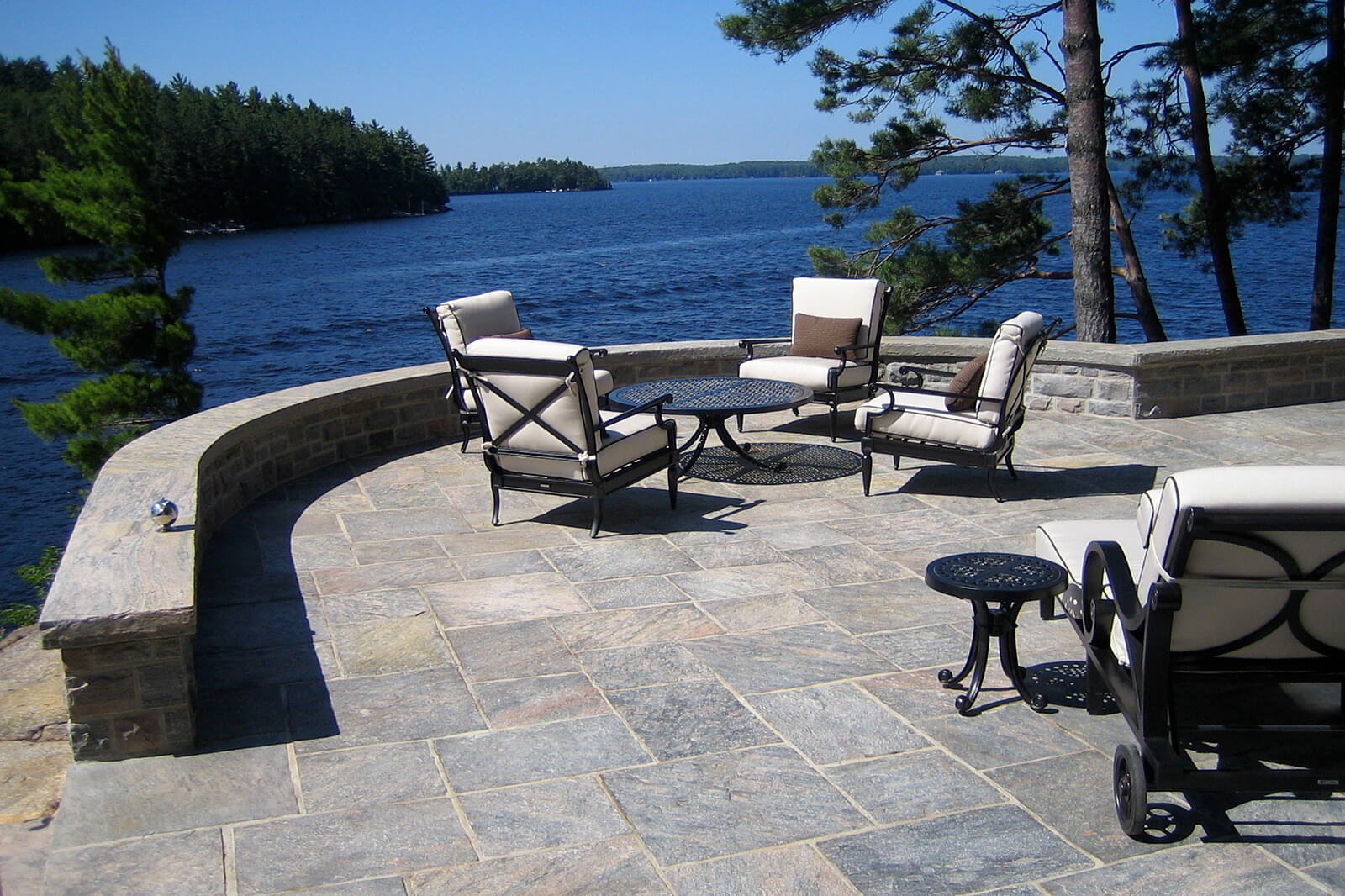 Overlooking Lake Muskoka, this cottage landscape provides gorgeous views and ample seating space.
---
Solving problems together
Once a project is underway, Feenstra and Gallaugher solve problems together, ensuring elements of the design emerge as intended. They also tweak things where necessary, to stay under budget or to overcome logistical challenges.
"We discuss things and make sure we are on the same page," Feenstra said. "Both parties are necessary for a good product. It's no different than a home build where you have the general contractor and then the subs: everyone does what they're good at and work together to achieve the end product."
After finishing up a massive, three-year, multi-stage project in Huntsville, Ont., this summer, the pair are ready for their next big challenge. "There are challenges, of course," Feenstra explains. "But it's really no different than dealing with anymore else, be it your employees or your clients; you come to an understanding of each other's strengths and weaknesses, respect each other, and work towards your common goals."