May 15, 2017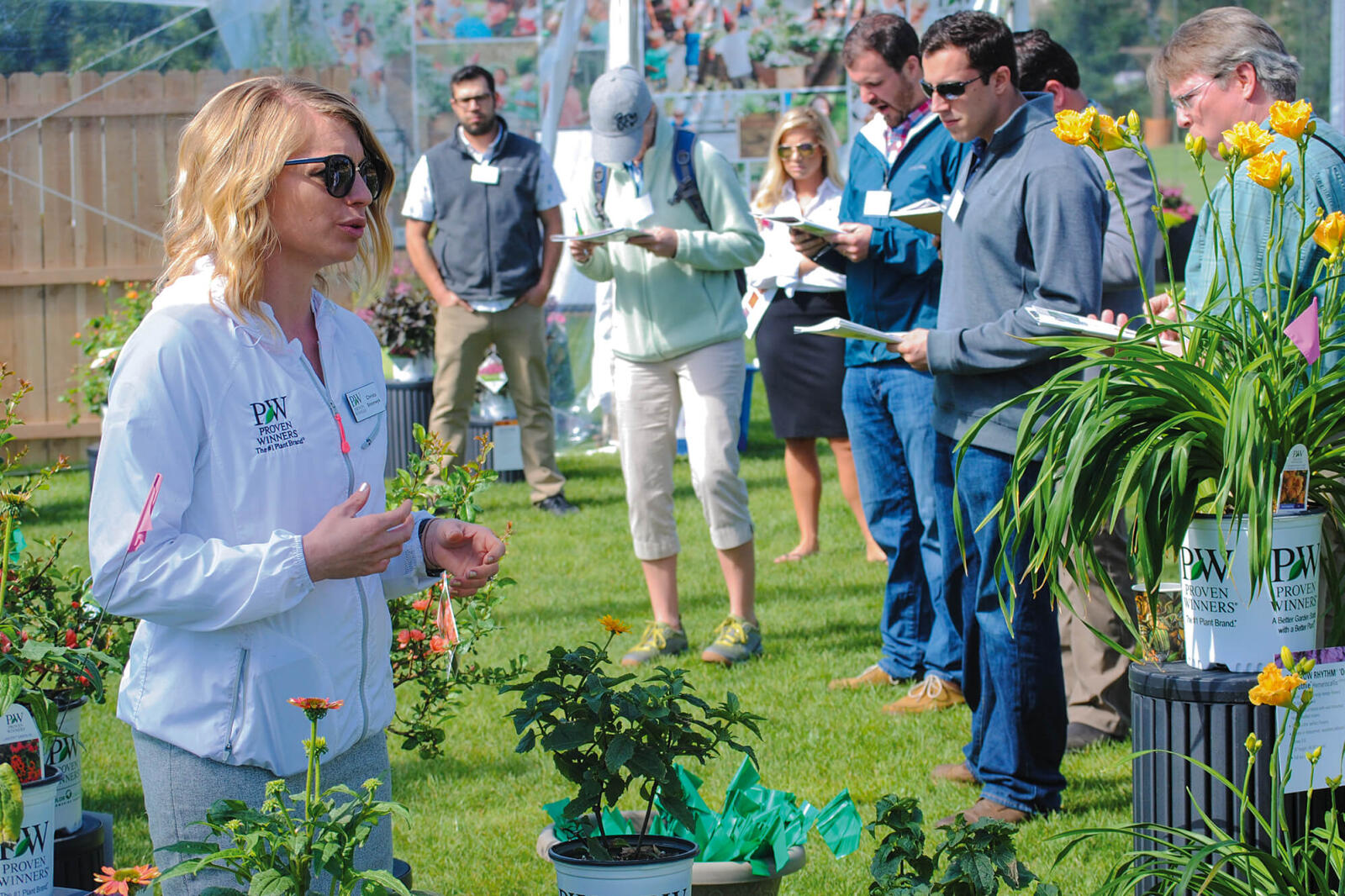 Latest plant breeder trends at CAST 2017
The California Spring Trials (CAST) is an annual weeklong event held at various locations throughout the state. The event is a launching ground for some of the newest plant varieties, signage and packaging products, merchandising programs and concepts. In addition, many locations include plant growth regulator experiments, outdoor trialing and technical information. AmericanHort organizes and supports the development and execution of the annual California Spring Trials as a valuable and unique industry event.
CAST 2017 ran April 1-6, ranging from Watsonville in the north down to Oxnard in the south.
Jeremy Feenstra, owner of Floristerra Greenhouses and Landscape Centre in Elmira, Ont., visits the trials every couple years to "to keep up with the industry from a global level."
"Not only is it important to keep up with trends in the industry," says Feenstra, "but it's equally important to keep up with industry people to get a feel for where the market is going. It's easier to make decisions as a small business as to where to focus your marketing budget when you hear firsthand what has and hasn't worked for others. Seeing the innovation and speaking to the best in the horticultural business is invaluable. Also, existing and new clients appreciate it when they know you are constantly learning as a business and keeping up with trends."
Feenstra says this year's trials showed a renewed focus on quality breeding, as well as innovative marketing strategies.
"It was great to see the focus in good solid breeding," he said. "Rather than rushing product to the market, more attention has been put in consumer success. There were some cool releases, but it was interesting to see the shift marketing tactics. Companies are paying attention to Millennials, and it was great to see a fresh company like Benary merge tech and plants. (We're seeing a) shift towards social media and online sales. Although results are still limited, it will be interesting to see next year how this way of marketing and selling plants works."
Participating companies included: Proven Winners, Syngenta Flowers, Ernst Benary of America, Danzinger "Dan" Flower Farm, Varinova, Pacific Plug and Liner, Bailey Nurseries, Cultivaris, HMA Plants, Speedling, Sakata, American Takii Floricultura and Ball Horticulture.
For more information, visit
americanhort.org/springtrials
.