September 15, 2017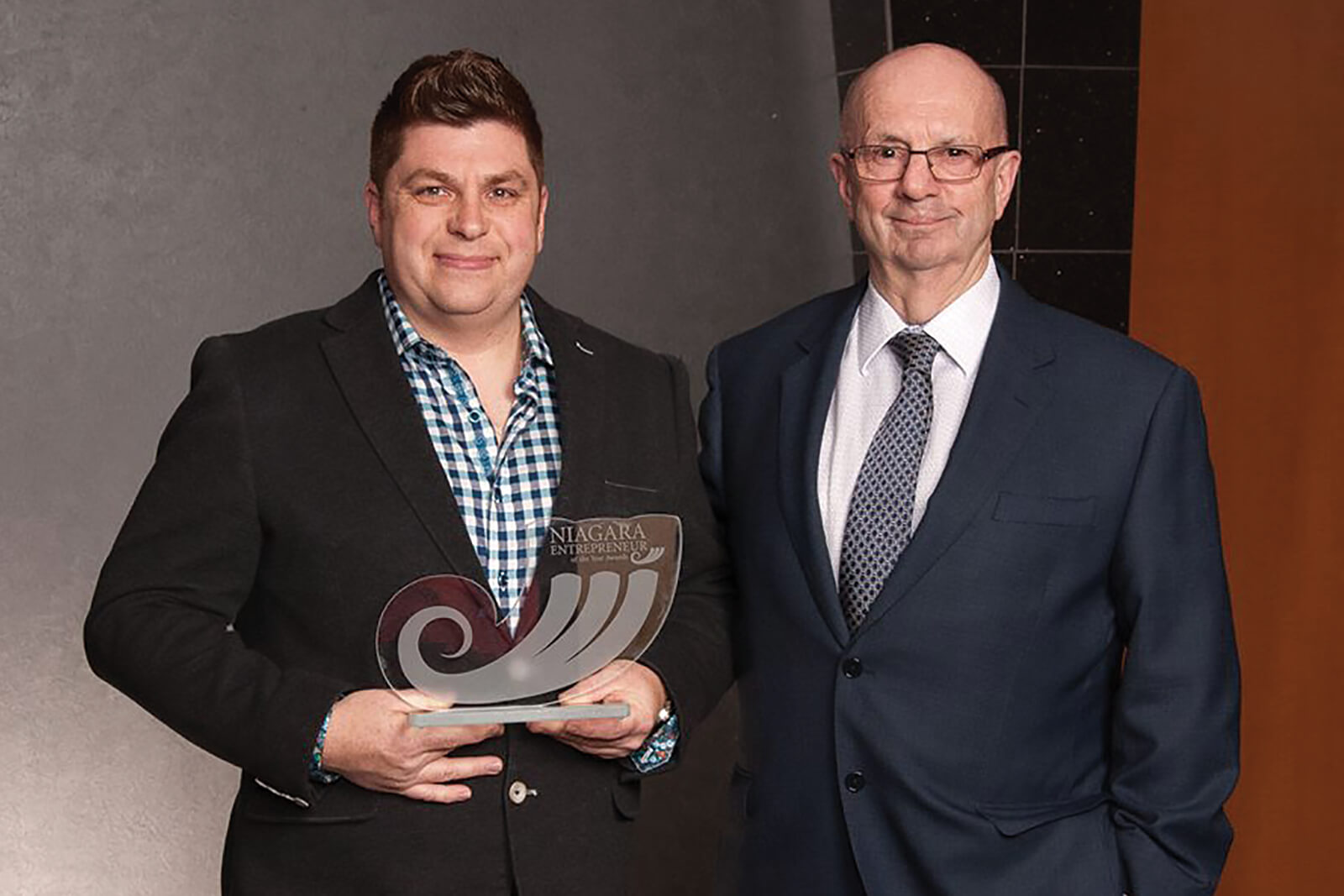 Aura wins entrepreneur award in Niagara
Landscape Ontario member, Scott Duff, owner of Aura Landscaping in St. Catharines, Ont., was awarded the Agricultural, Horticultural and Environmental Entrepreneur Award by the selection committee of the Niagara Entrepreneur of the Year Awards (NEYA).

Duff had previously been nominated and was presented with the award during a ceremony earlier this year. In addition, Duff received an official letter of congratulations from Vance Badawey, M.P. for Niagara Centre.

The Agricultural, Horticultural and Environmental award nominees embody the spirit of entrepreneurship, demonstrating success while either making a positive impact on Niagara's agriculture and/or horticulture industry or have demonstrated entrepreneurial success with a product, service and/or system that has made a positive impact on the environment.

During his acceptance speech, Duff citied the many challenges and negativity he faced in his younger years and described how that fuelled his dreams of success. Duff challenged everyone in the room "to make your own definition of success and wealth; and then share it with others."

The NEYA program celebrates and honours the entrepreneurial spirit, successes and accomplishment of Niagara's best and brightest business leaders. Through hard work, determination, creativity and resourcefulness, recipients have established new ventures or lead existing ones into renewed growth.

Congratulations Scott!