February 27, 2019
Youth and new Canadians are our future
By Warren Patterson
LO President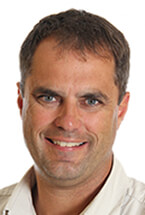 I recently visited my daughter's high school to discuss course selections with the guidance counsellor. As I walked into the office, a large banner listing all of the various trades available caught my eye. Listed among those other well-known, skilled service providers was horticultural services. It was great to see, but as I started to talk with the guidance counsellor about what students think about horticultural services, she replied, "Students think horticulture is for Blue Hair people."

Sure enough, visions of my "blue haired" Australian grandmother flashed into my mind.

Unfortunately, this is a common perception and we have obviously have a very serious marketing issue when it comes to public perception of our profession.

It is comforting to know that Landscape Ontario's recently updated Strategic Plan clearly identified the need for us to create and implement a strategy to attract youth and new Canadians to our profession. I recently spent some time with Sally Harvey, Director of Education & Workforce Development at Landscape Ontario, to discuss our strategic focus on youth and new Canadians.

Through our discussions on the origins of horticulture, it became clear we have been trying to use science and the environment to attract newcomers to our profession. There is a science to growing and caring for plants, and awareness about the environment and the need for more professionally designed, built and maintained green spaces is, in essence, what the majority of our member do, each and every day. It may be a product of what we do, but fails to tell the story of the physical work that is required, day in and day out.

I realize this might be controversial and contrary to the current thinking in society of getting more young people to enter Science, Technology, Engineering and Math (STEM). But attracting science students to a career that most-likely involves physical work each day is probably not the right fit. They tend to be more interested in problem solving and are well known for excelling in academics. We need people who enjoy being outdoors, physical movement and working alongside others.

Back in January at Landscape Ontario's Congress, I had the opportunity to meet several of this year's scholarship recipients. I asked each of the students what their plans were after graduation. The majority indicated they planned to work for a municipality or other institutional job. Very few said they planned to work for a company that is much like your typical LO member. It may be only a small sample size, but it did make me wonder if post-secondary institutions and programs are attracting and developing youth for careers that fall outside the services offered by our typical member base.

Moving forward, we need to be courageous and focus on the right strategy to attract youth and new Canadians. We need to make sure that everything we do helps to reach and connect with these two vital groups. Our future depends on it. I am confident that Sally and her team will create a strategy that will attract high-quality candidates to our profession.
---
Warren Patterson may be reached at
warrenpatterson@barriegardencentre.com
.