November 15, 2012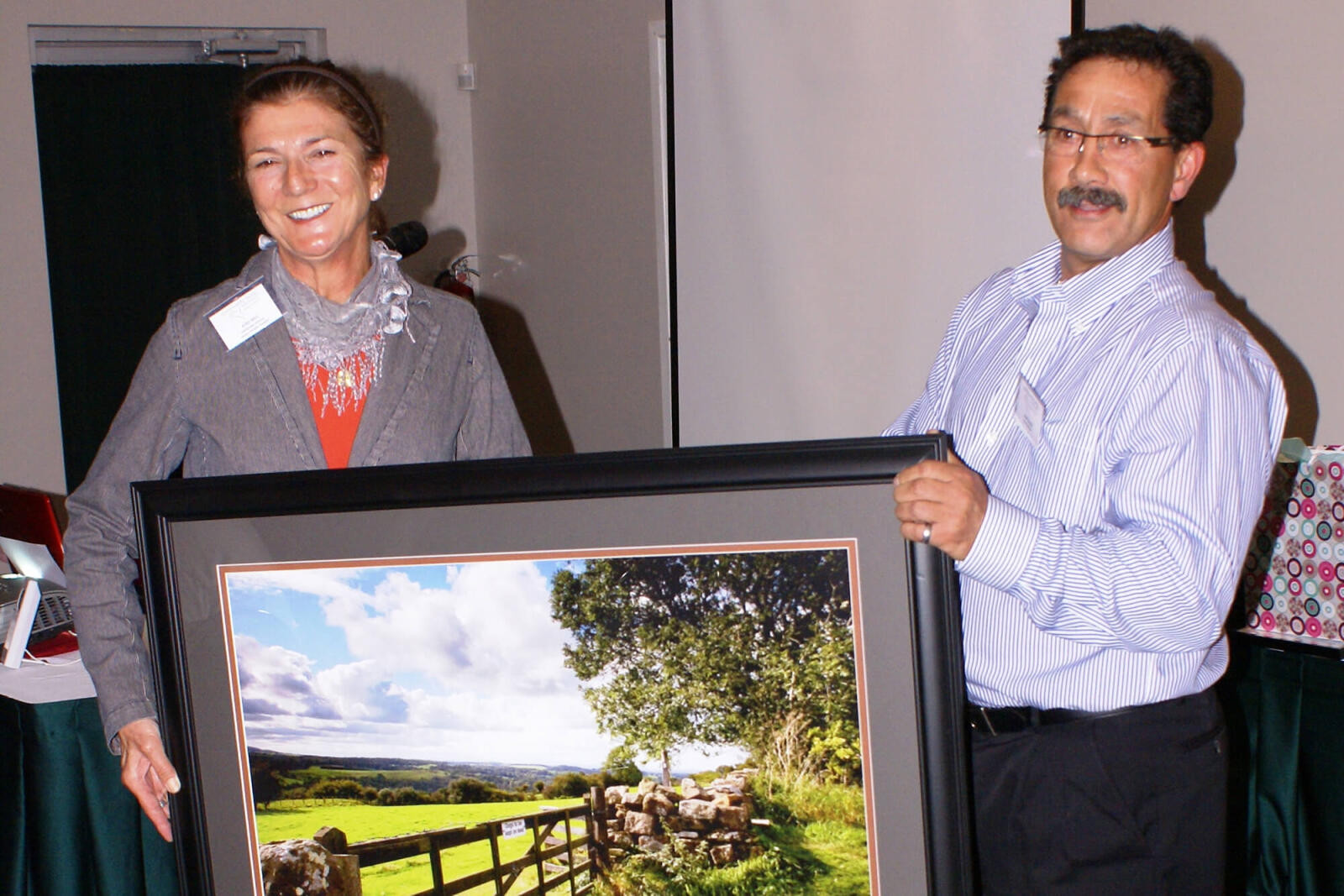 Work of Upper Canada Chapter is rewarded
This past year, 13 members of Landscape Ontario's Upper Canada Chapter partnered with seven other local businesses to provide a beautiful green space in the back yard of the Joan Scott Developmental Centre.

The project included trees, shrubs, plants, flowers, walkways and a bird bath. It is part of the Sensory Garden. The Centre is part of Community Living Quinte West (CLQW).

At the 53rd Annual General Meeting for CLQW on Sept. 18, at Timber Ridge Golf Course in Brighton, members of the Upper Canada Chapter were front and centre when a number of awards were handed out.

The Community Partnership Award went to the Chapter, and was accepted by its treasurer Judy Bell of Picture Perfect Landscaping of Belleville.

Last year, about 30 volunteers worked diligently over one weekend to bring the Sensory Garden to life. This past spring and summer, beautiful flowers, shade trees, pear trees, as well as three raised beds were planted with lots of flowers, tomato and pepper plants.

"The bird bath situated between the cedars attracted many birds and watching their antics brought a smile to anyone watching. Without the community spirit of Landscape Ontario, this would never have happened," said Toni Kirby, CLQW executive assistant. "We would like to thank the members of Landscape Ontario Upper Canada Chapter for their community spirit in giving us this wonderful space."

Connon Nurseries CBV was presented with the Business of the Year Award, and was accepted by manager Steven Poole.

The Chapter's involvement continued, when Dan Clost, past president, received the Award of Distinction, which is presented to community members as Benefactors of the Year.