May 15, 2016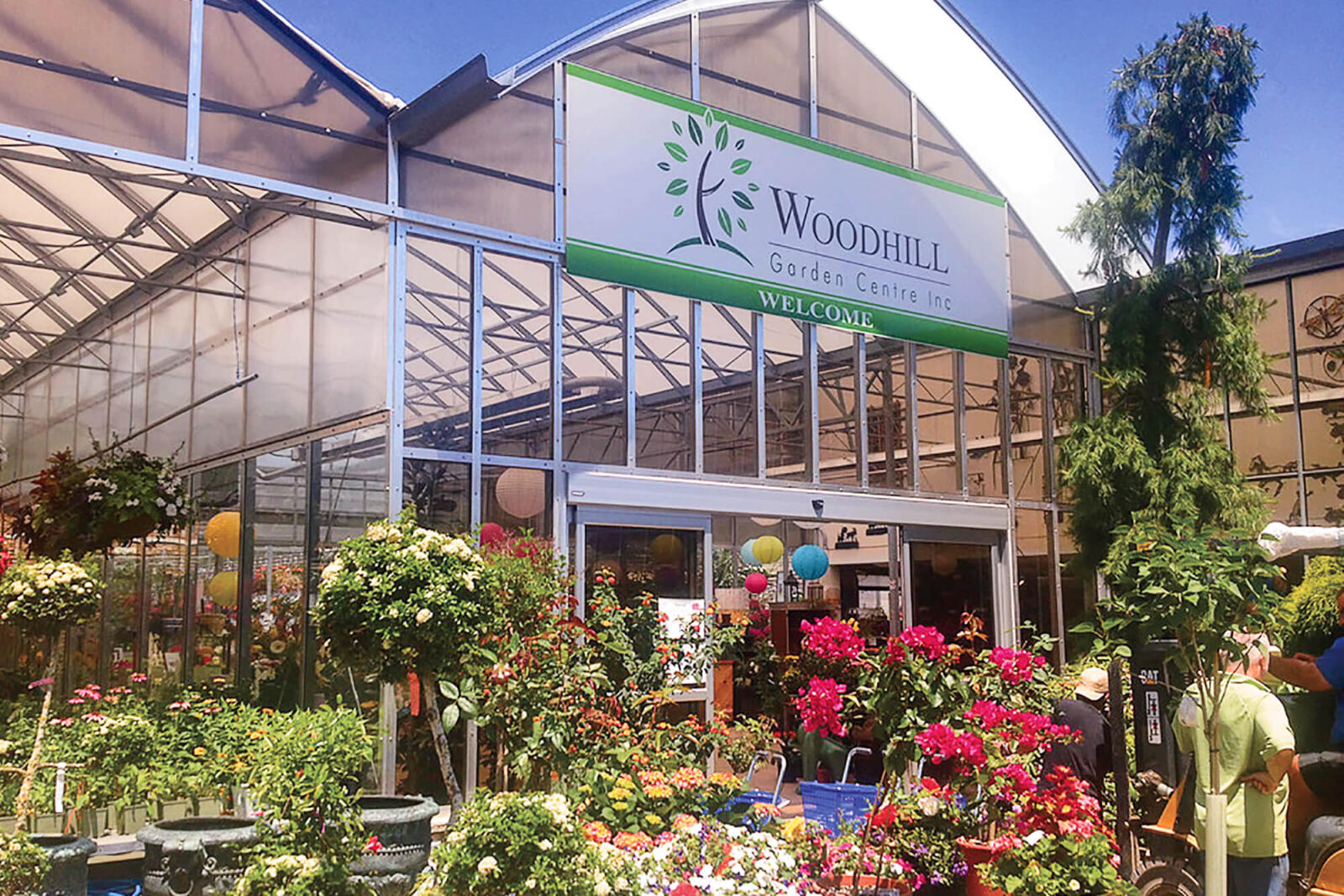 Woodhill Garden Centre celebrates 40th anniversary
"You can buy an instant forest," reads the headline of a
Toronto Star
newspaper clipping on the office wall at Woodhill Garden Centre in Thornhill.
In the photo, a young Lino Ammaturo stands proudly on the root ball of a massive tree.
"Those people who gave you instant lawns are now offering instant forests," the story, published sometime in the late '60s, says. "Woodhill Nurseries on Steeles Ave. E. has on display trees with their giant roots wrapped in burlap ready for planting with king-size price tags — from $1,000-1,200 each."
The head grower in the greenhouse when the story was written, Ammaturo went on to purchase the business in 1976, changing its name from Woodhill Nurseries to Woodhill Garden Centre.
But its specialty — large, mature and often hand picked tree specimens — has remained.
This season, the Ammaturo family celebrates 40 years in business.
How has the garden centre remained vibrant after four decades in an increasingly competitive market?
Edge over big box stores
"We are up against the big box stores, which are extremely price point driven and we can't compete with that, so we separate ourselves by customer service," Lino's daughter and Woodhill's controller, Tina Valenti, explains. "My father taught us that you have to focus on treating the customers you have with honesty and respect, rather than chasing after the next one. For us, that means providing a quality product that we stand behind, as well as services that go far beyond what you will find at our larger competitors."
She continues, "We have extremely knowledgeable staff members who greet many customers by their first names. We offer complimentary personal shopping services as well, and customers can even bring in photos and we will provide free in-store garden consults."
Her brother Rob, who works with Lino on the retail side of the business, echoed that sentiment.
"We take pride in providing our customers with the best quality products on the market," he says. "Our suppliers know that if the product doesn't meet the standards that my father and I have, we won't take it. It simply won't happen."
Rob unloads every shipment that arrives at Woodhill, meticulously inspecting all of the plants, trees and flowers.
Their annuals, for example, arrive months before they are sold, and are fertilized and weeded daily to ensure they will flourish throughout the summer in their customer's gardens.
But it's the large and unique trees that get the most attention.
Many of their premium trees come from Oregon and British Columbia — places where you can't simply ship a tree back if it doesn't make the grade. But those growers have also learned, over the years, about the level of quality Woodhill demands.
"If a product comes in from, say Oregon for example, and it doesn't meet dad's standard, they are going to get a phone call within a minute of the delivery showing up; and they know that."
The Ammaturos are intensely particular, because they always stand behind their products.
"The customer is always right," Lino says, without a hint of irony. "You can't win in an argument with a customer; instead, you have to do what you can to meet their needs."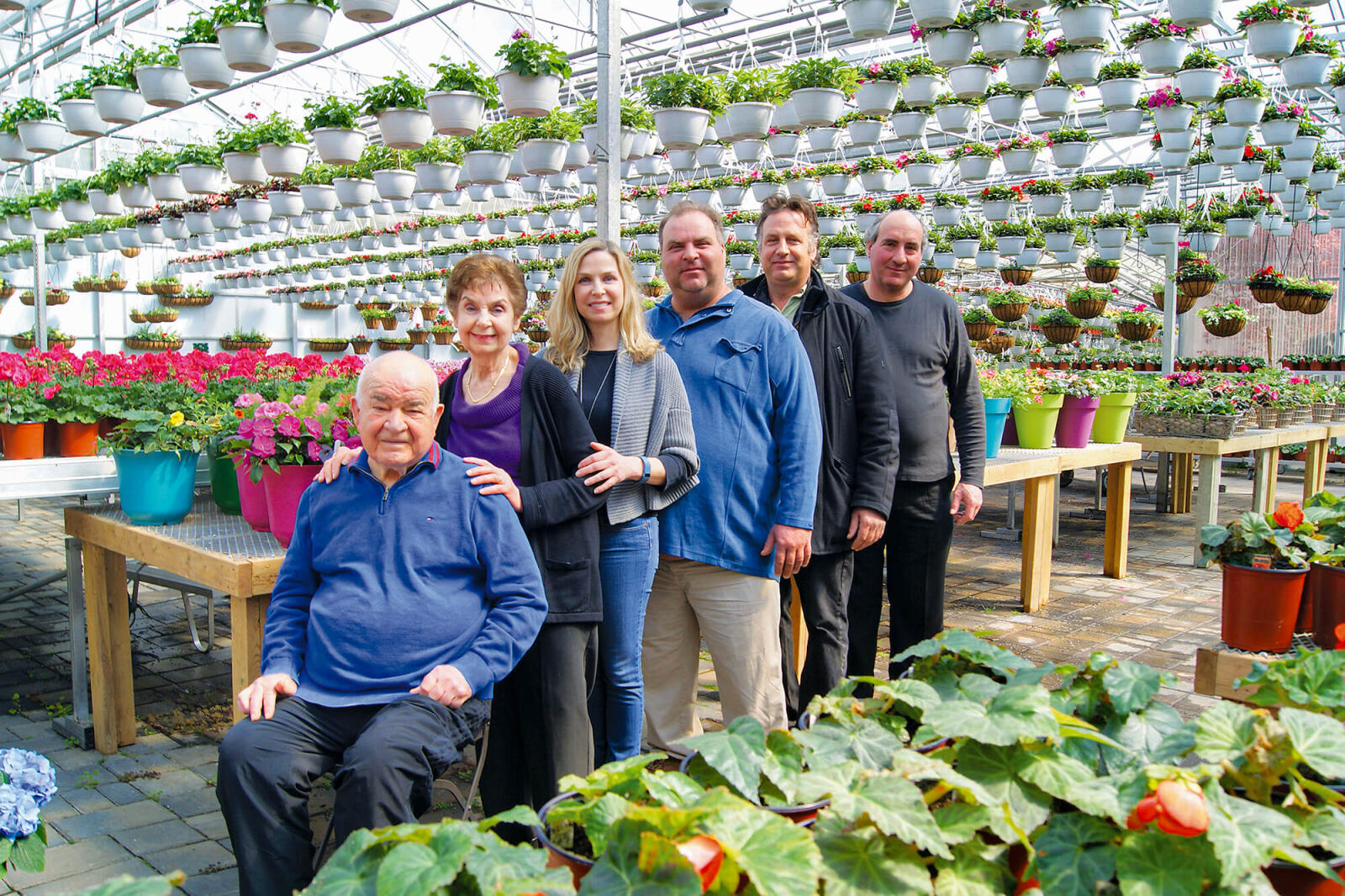 Woodhill's retail location carries a wide selection of trees, shrubs and indoor flowering and tropical plants as well as premium quality home accents, tools, soils, planters and gardening materials. From left to right, Lino Ammaturo, Marie Ammaturo, Tina Valenti, Rob Ammaturo, Joe Ammaturo and Nazzareno Fiorini.
---
One big, happy family
Lino's mantra, "honesty, passion and hard work," was clear from the beginning, and he takes pride in having instilled those qualities within his family and his staff, many of which have been with business for decades and feel very much a part of the family.
Indeed, family is at the heart of Woodhill. Lino's wife Marie has worked in the office since the beginning, eventually having been joined by Tina.
Sons Rob and Joe have done "every job and task you could think of," for the business, and now lead the retail and landscape divisions respectively, while son-in-law Nazzareno Fiorini came onboard in the late '80s.
On a sunny day earlier this spring, the whole gang, piled into the office to reflect on the last four decades.
"He always treated it like it was his business," Tina says of the early days before Lino took over. "He was on-call 24 hours a day. In fact, Joe was born in May and my father dropped my mother off at the hospital and went to work, and once his work was done he went back to the hospital. That really illustrates the commitment and passion that he had, and at that time, he already had a vision for what it would be like if he had the opportunity to lead his own place."
Growing up on the property — right next door to the garden centre — provided many cherished memories for the family. From snow forts in the giant snow piles created when the parking lots were plowed, to running and playing with the family dogs, it was a unique place to live.
But there are challenges to operating a family business as well.
"As kids we saw the sacrifices our parents made first hand as there was no real separation between home and work life," Tina recalls. "Many times in the spring my mom would go in to the house, cook dinner and then go back to the office to work some more. We always had an appreciation for the hard work they put into the business."
Respecting boundaries
Once Tina, Rob, Joe and Nazzareno joined the business, there became the added concern of mixing family dynamics with work.
However, under Lino's stern, but fair guidance, the Ammaturos have found ways to make it work.
"We each look after different areas of the business," Joe explains. "I look after the landscape division, my dad and Rob are responsible for the retail garden centre and Tina is our controller. And we always respect that. So for example, sales people will call me, and I'll tell them they need to talk to my brother on the retail side. I don't ever want to overstep into his area because that makes things very confusing."
They're all "working towards the same goal," Joe adds. And they are all dedicated to the business.
"Some people think that because we work with our family that we have it easy," Tina says. "It was the opposite. From the beginning, our parents had very high expectations for us and they made sure we understood the value of hard work."
However, hard work doesn't seem so hard when you have a passion for it.
"You must enjoy what you do," Lino says. "You should never wake up in the morning and not want to go to work." It's a platitude often spoken, but rarely lived.
Not for the Ammaturo family, who have enjoyed 40 years at Woodhill Garden Centre.