February 28, 2018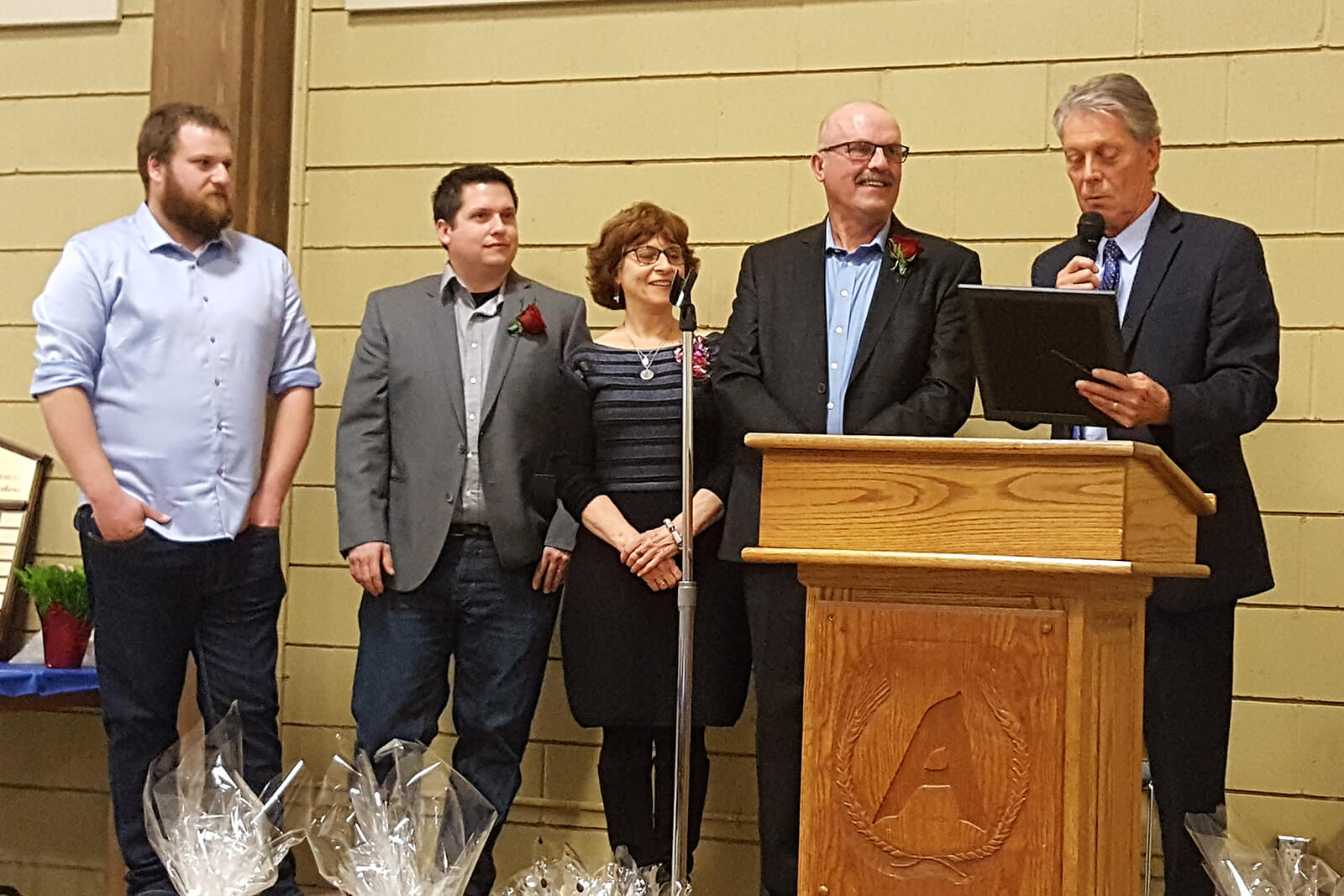 Winkelmolen family recognized with agriculture award
Congratulations to the Winkelmolen family, owners of Winkelmolen Nursery in Lynden, Ont., on being awarded the 2017 Osborne L. Sager, Farm Family of the Year award from the Hamilton Wentworth Federation of Agriculture.
The award was presented as part of the Hamilton-Wentworth's Celebration of Rural Excellence dinner and banquet held Feb. 10 at the Ancaster Fairgrounds in Jerseyville, Ont.
The Winkelmolen family were nominated for many reasons, including their leadership in the nursery sector, their innovation and astute business acumen, and their volunteer efforts with the LO Growers Sector Group, Industry Auction, Canada Blooms and Highway of Heroes Living Tribute.
Pictured left to right: Jeff, Nick, Ans and Jan Winkelmolen accepting the award on stage at the event.