October 15, 2015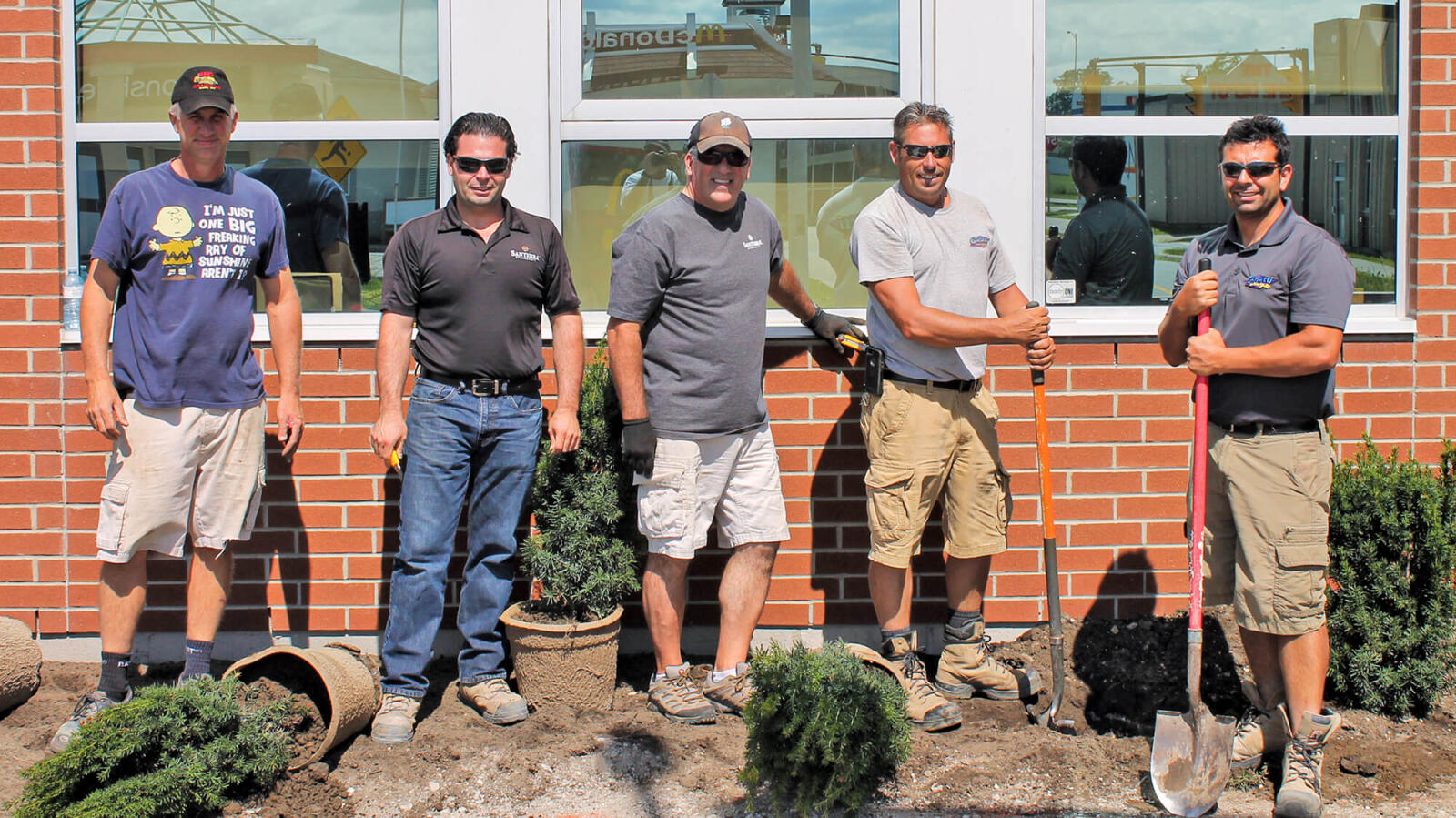 Windsor members expand project at Children's Safety Village
Windsor Chapter members are pleased and proud to have completed another community-based project for the Windsor/Essex County Region.

This year, The Safety Village of Windsor was chosen as its main project for 2015, after Chapter members committed time and a small budget toward the entrance of the complex in 2014.

On Aug. 20, approximately a dozen members from Windsor Chapter converged on the Children's Safety Village site to put their creative talents to work. A new garden space, including paver patio, was installed along the back wall of the main building. This area provides an aesthetically pleasing and functional space. In addition, a new community garden space for growing vegetables was carved out of an under-utilized turf area along the western boundary of the property.

Finishing touches included pruning of trees and shrubs, weeding of beds and tree wells, application of mulch and string trimming and weed control along roadways, sidewalks and between the miniature building pads.

The Safety Village is a not-for-profit community organization that is the recognized leader in providing safety and injury-prevention education programs to residents of Windsor-Essex. The facility features a miniature neighbourhood made up of 30 replica buildings, at 1/16th scale, such as an electrical substation, a home and industrial site under construction and a commercial site. With a functional traffic light, real railway wigwags, including flashing lights and bells that operate, vehicle lanes, bike lanes, and familiar street signage, children have an opportunity to ride miniature jeeps and bicycles as they learn about general safety issues, bicycle helmet safety, rules of the road, and railroad crossing safety, all in a safe, supervised and fun environment.

Once again, the bubbling rock feature is flowing courtesy of the many volunteers and donors. Special thanks go to the following companies and individuals that provided labour and equipment to complete the project: Garlatti Landscape, Cedar Springs Fence and Decks, Top Grade Landscape and Garden Solutions, Eco-Gro Lawncare, Chris Power, Jay Rivait, Garry Moore, and Joe Santarrosa Jr.

The Chapter also recognizes the following companies for their generous donation of materials: Lakeshore Landscaping, Williams Nurseries, Santerra Stonecraft and Maidstone Tree Farm.