July 20, 2017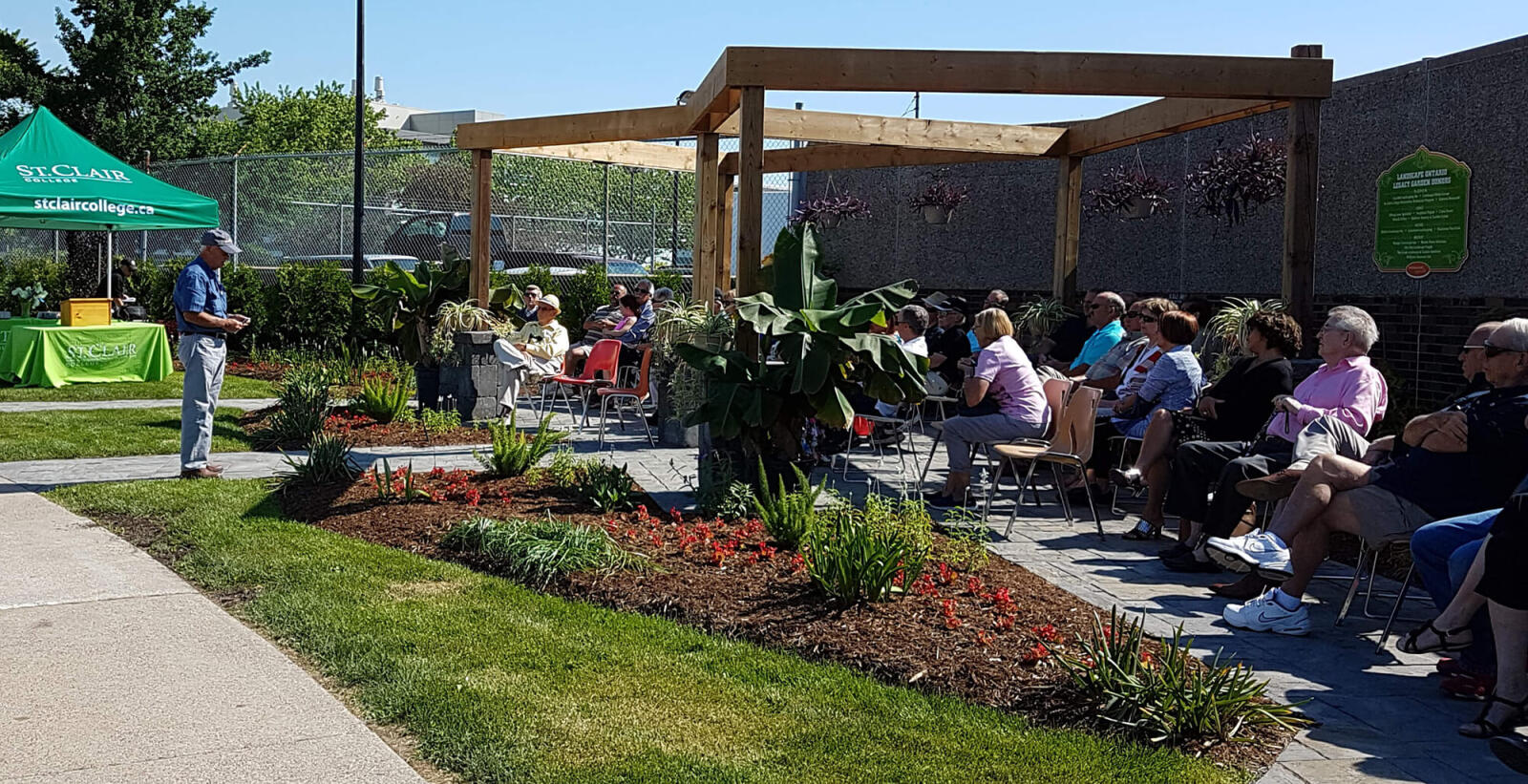 Windsor Chapter unveils Legacy Garden
Founding members of Landscape Ontario's Windsor Chapter were recognized at the official unveiling of the Windsor Chapter's Legacy Garden at St. Clair College in Windsor, Ont. on June 3.
Over 100 people in attendance included past and present Landscape Ontario members, members of the Windsor Chapter board, representatives from St. Clair College and families of the founding members of the chapter.
A welcome and opening remarks were presented by Denis Flanagan, Landscape Ontario manager of membership and public relations, and Ron Seguin, vice president, international relations, training and campus development at the college.
An outline of the project and history of the chapter were presented by Donald Tellier, LO Windsor Chapter president, and Lex Kraft, Chapter past president.
The presentations were followed by a tree planting ceremony where members of the families were asked to participate and an invocation was conducted by St. Clair College professor Michael Balsdon.
Situated along the wall of the automotive building, the Legacy Garden enjoys a high profile on the campus grounds. Featuring a patio beneath the shade of a pergola, a pathway leads through mixed plantings of trees, shrubs, perennials and vines. The pathway leads to the focal point — a large, customized, colourful plaque in the shape of a tree mounted on the stone wall with the names of the founding members etched onto individual leaves. The wall tree is next to the Landscape Ontario Green for Life logo.
The planning and installation of the project has been a three-year process and was made possible by the thriving partnership between the college and the generous donations of LO members. Those contributing members are recognized on another plaque mounted on the wall of the garden. The Chapter also received some funding from the LO Promotional Fund for the project.
The following Windsor Chapter members are recognized on the memorial wall and with on going research, other founding members will be added: Louis Bezaire, Constantine Dintenna, Fred Evers, Robert Girard, Firth Hubbel, Don Klink, Leo Mascarin, Joe Matte, Perry Molema, Pat Mooney, Robert Pulleyblank, Quint Slabbekoorn.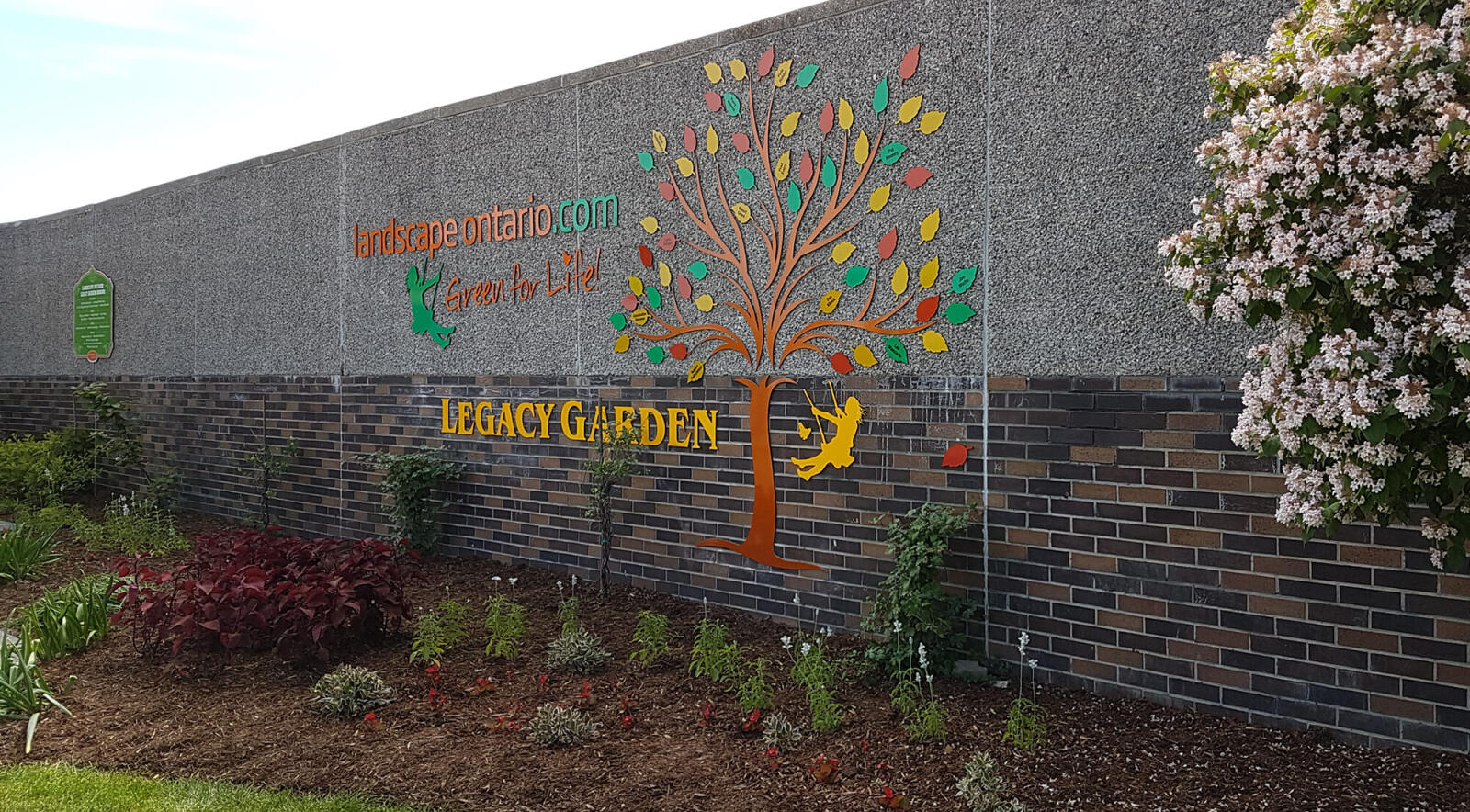 Founding members of the chapter are forever recognized on the leaves of the tree on the wall of the garden.
---