May 15, 2015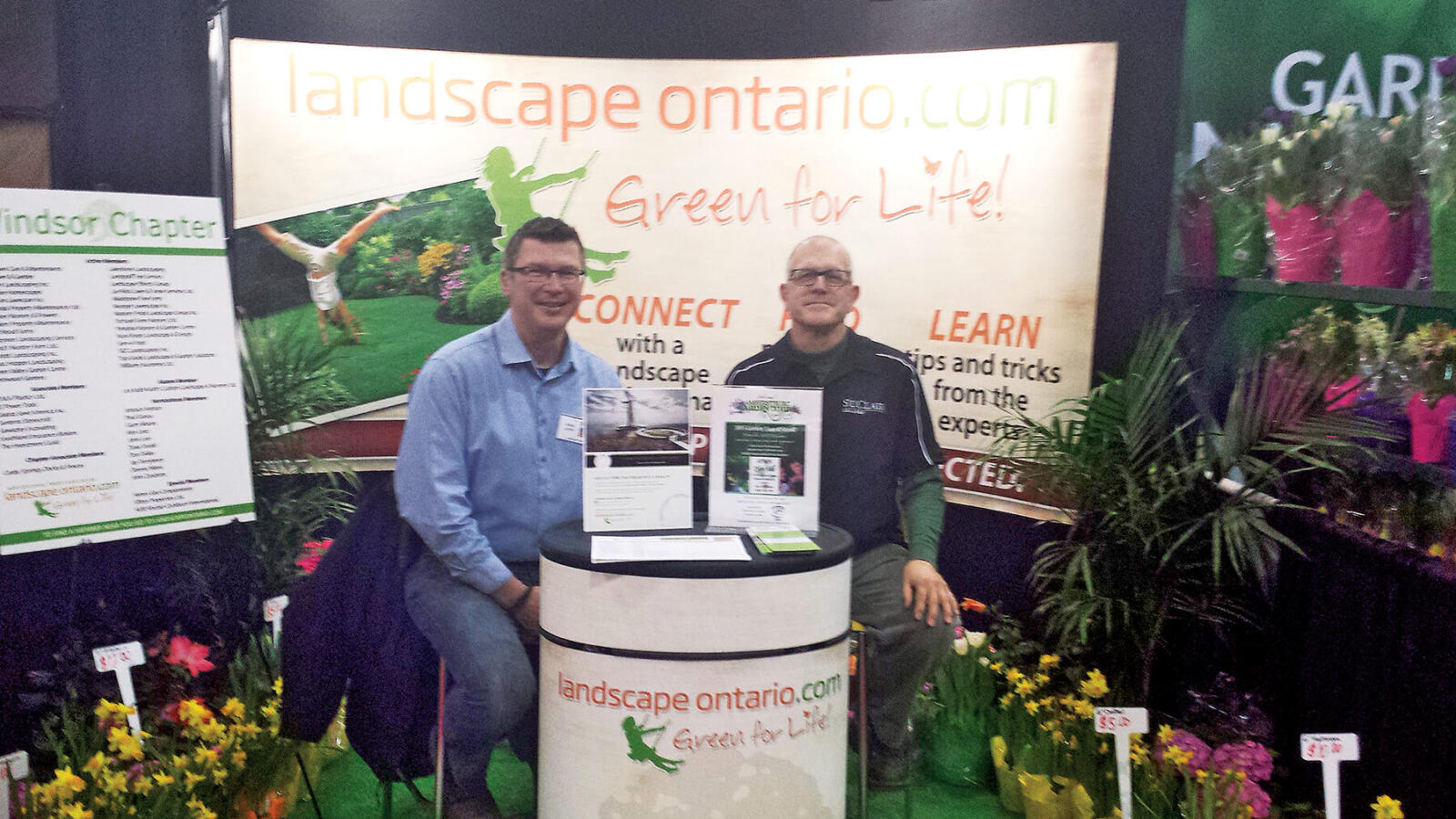 Windsor Chapter promotes LO members
Windsor Chapter was one of 260 exhibitors to have space at the Windsor Home and Garden Show. The three-day show, Mar. 27 -29, attracted nearly 10,000 people.

The Chapter had lots of volunteers help staff the booth, which promoted Landscape Ontario members to the public. Members included Garry Moore, Aaron Dickau, Lex Kraft, Sarah Ackroyd, Sandy MacDonald, Jay Terryberry, John Lien and Jessica Aytoun.

The Chapter acknowledges special thanks to executive board members Chris Power, Jay Rivait, Don Tellier, Dan Garlatti and Sal Costante for set-up, tear-down, organization, booth display and flyer supplies. There is also a special shout out to St. Clair College staff and students.