March 15, 2012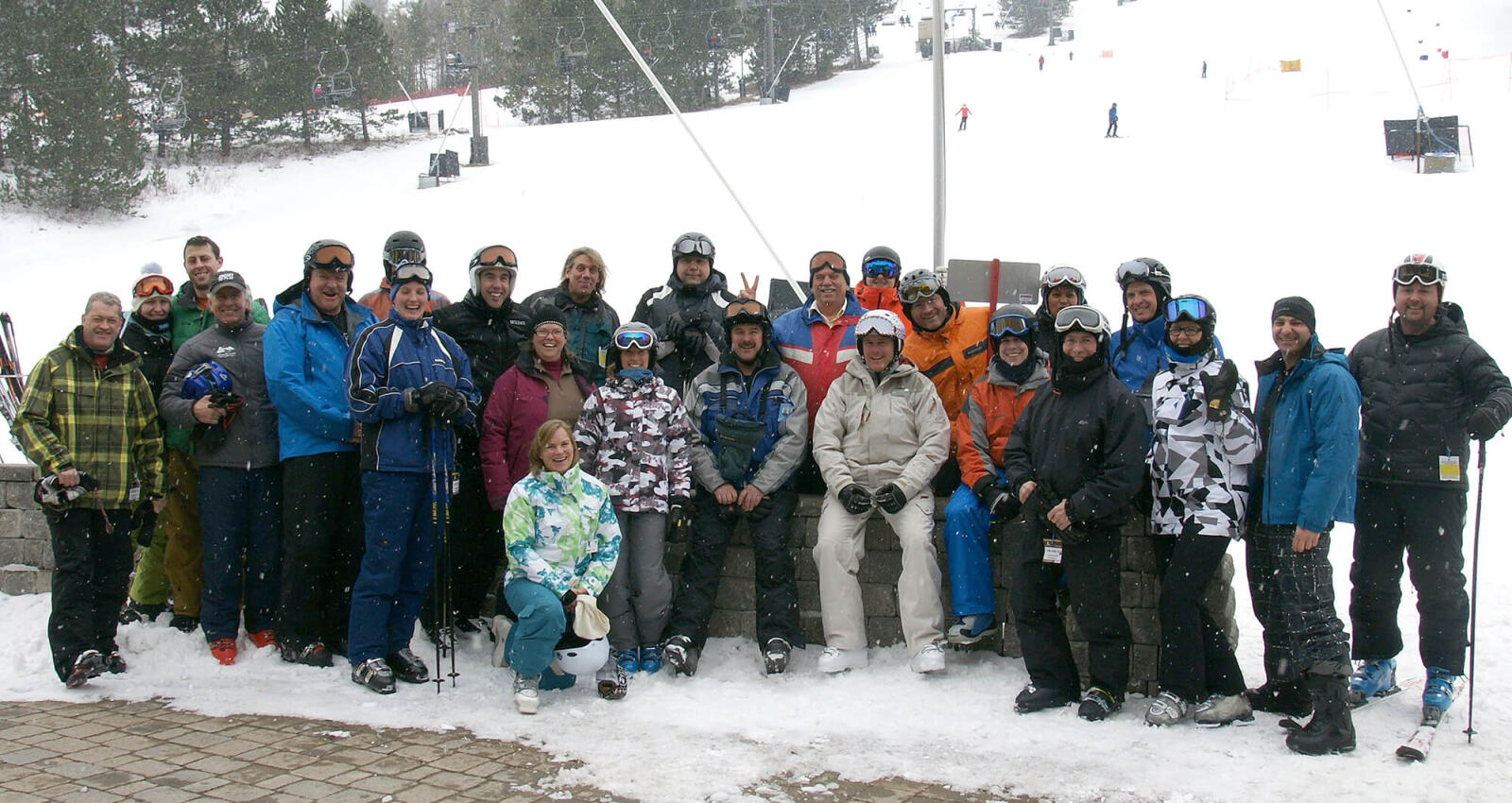 Weather smiles on annual Snow Day
By Michael LaPorte CLT
Weather conditions were on our side with temperatures just below zero, with light flurries, when the Georgian Lakelands Chapter held its annual Snow Day. The Chapter's trailer, proudly recognizing all our sponsors, welcomed everyone to Craigleith Ski Club on Feb. 10.
Many hit the slopes as soon as possible and only stopped for a quick lunch. Some even missed the group photo, as they grabbed the opportunity to enjoy as many runs as possible.
The annual fun-run was held in the afternoon. The majority of attendees participated to see how they stacked up. Chapter president Jeff Lee led the way, winning the crown as the fastest skier. Skiing was followed by an après ski, awards and raffles.
The Chapter congratulates all our winners, and offers thanks to all who attended. We hope to see you back next year, with more friends. Great appreciation is offered to all our sponsors who made it possible to hold this great event. Prize sponsors were Atlas Block, Auto Trim and Sign, Georgian Hills Vineyards, Gro-Bark and Upper Canada Stone Company.