December 15, 2011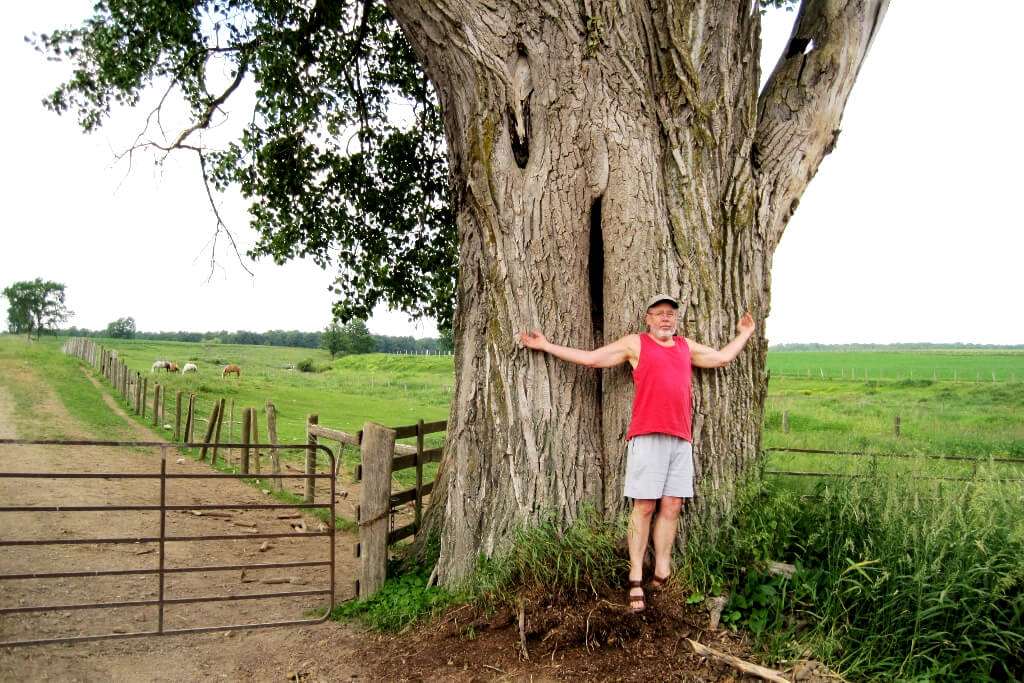 Waterloo Chapter announces really big winner
The 2011 Champion Tree Hunt was a tremendous success for the Waterloo Chapter, with 333 entries.
On Oct. 29, the Chapter announced the winner of event was a 126-foot-high eastern cottonwood, entered by Peter and Judy Weber. The presentation took place with Landscape Ontario executive director Tony DiGiovanni, who joined Phil Dickie, Mike Hayes and Greg Templeman, members of the Waterloo Chapter who began the tree hunt back in April.
The presentation was held at the Huron Natural Area on Trillium Drive in Kitchener. The tree is located several kilometres west of Bamberg. It is 277 inches in circumference, its crown is 90 feet at its widest spread, and 75 feet at its narrowest.
To see all the entries and photos of both the winning tree and closing ceremony, visit
www.treehunt.ca
.
The 2011 tree hunt was inspired by a great tree hunt organized in 1990 by the Kitchener-Waterloo Field Naturalists to help find the largest trees and trees of special interest within the region.
The purpose of the 2011 hunt was for people to learn how to identify trees and to take measurements of circumference, height and crown spread. Another purpose of the project was to raise awareness of the value of tree preservation.
The tree hunt website provided a list of tree species with photos, and instructions for how people should measure the trees as part of their entries.