May 15, 2018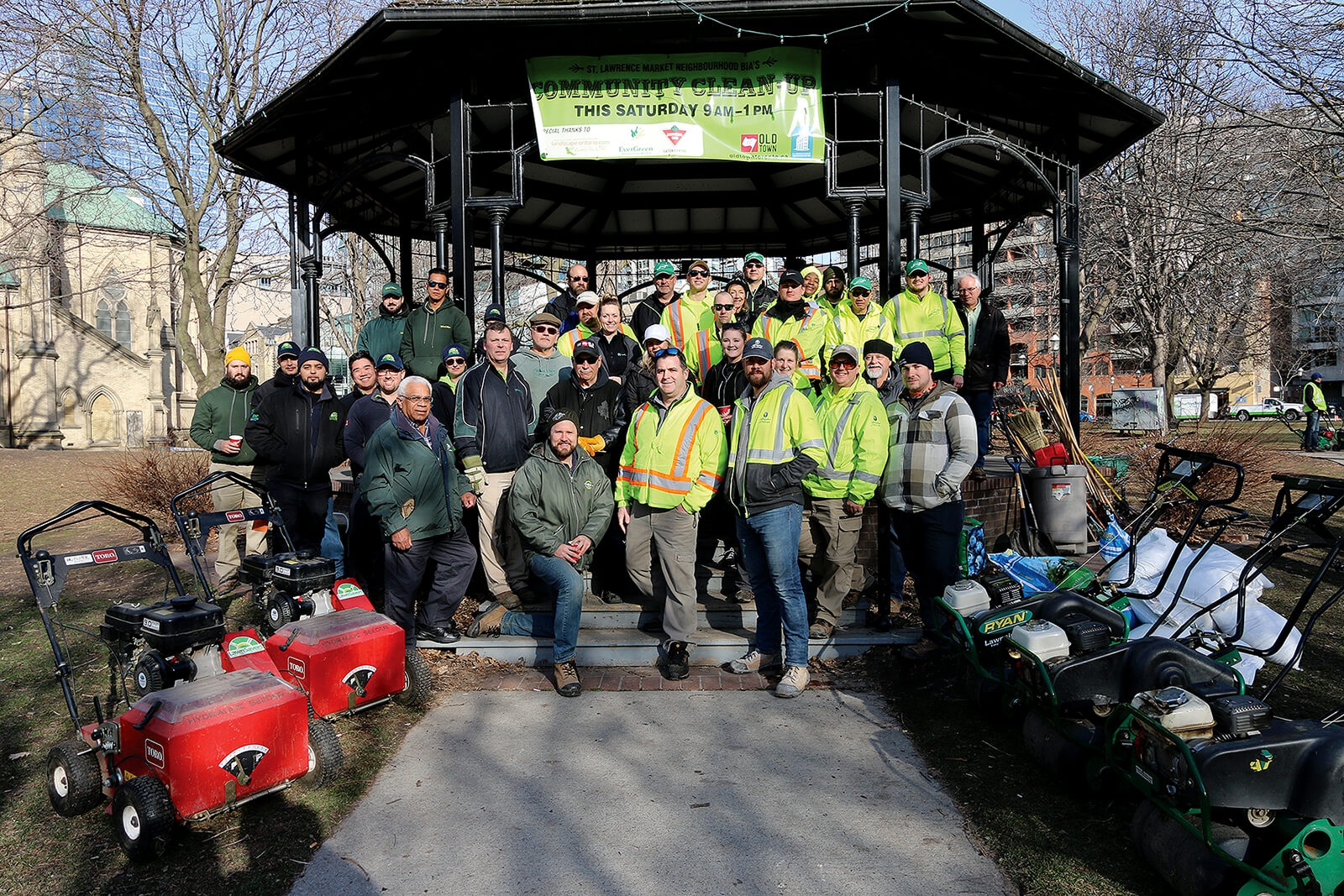 Volunteers unite to clean up the park for Earth Day
Over 30 volunteers from Landscape Ontario member companies worked with volunteers from the local community for the seventh annual Clean Up the Park Day at St. James Park in downtown Toronto on April 21. Supported by the St. Lawrence Market BIA, Plant Products and Lawn Life, the Earth Day weekend event provided some much needed maintenance to the park in only a few short hours.
The event is organized by members of the LO Turf Maintenance Sector Group, spearheaded by Kyle Tobin and Alan White. Thank you to the following companies and individuals who volunteered for the event:
Allweather Landscape: Samantha Cain, Allan Hyslop, Richard Lubbers, Jordan Rice.
Clintar Landscape Management: Andrew Kousik, Jennifer Heath, Marco Neofotistos, Lindsay Renner, Jose Santiago, Robert Warr, Brian Welch.
LawnSavers Plant Health Care: Stacey Atkins, Kevin Chan, Josh Pavely, Haseeb Popal, Kyle Tobin, Tristen Tobin, Jeff Walsh.
Turf Systems: Steph Brydon, Veronica Duff, Matt Fraser, Robyn Kurvits, Andrew Maganja, Clayton Markham, Mike Taylor, Alan White, Kelsey White.
Weedman: Marshall Irving, Deo Ottaviani, Ian Pascual, Steve Tschanz.
Organizers would also like to thank the following individuals who volunteered: Chris Clayton, Christopher Clayton Landscape Architect; Bob Tubby, Arbordale Landscaping; Don Voorhees.