July 15, 2014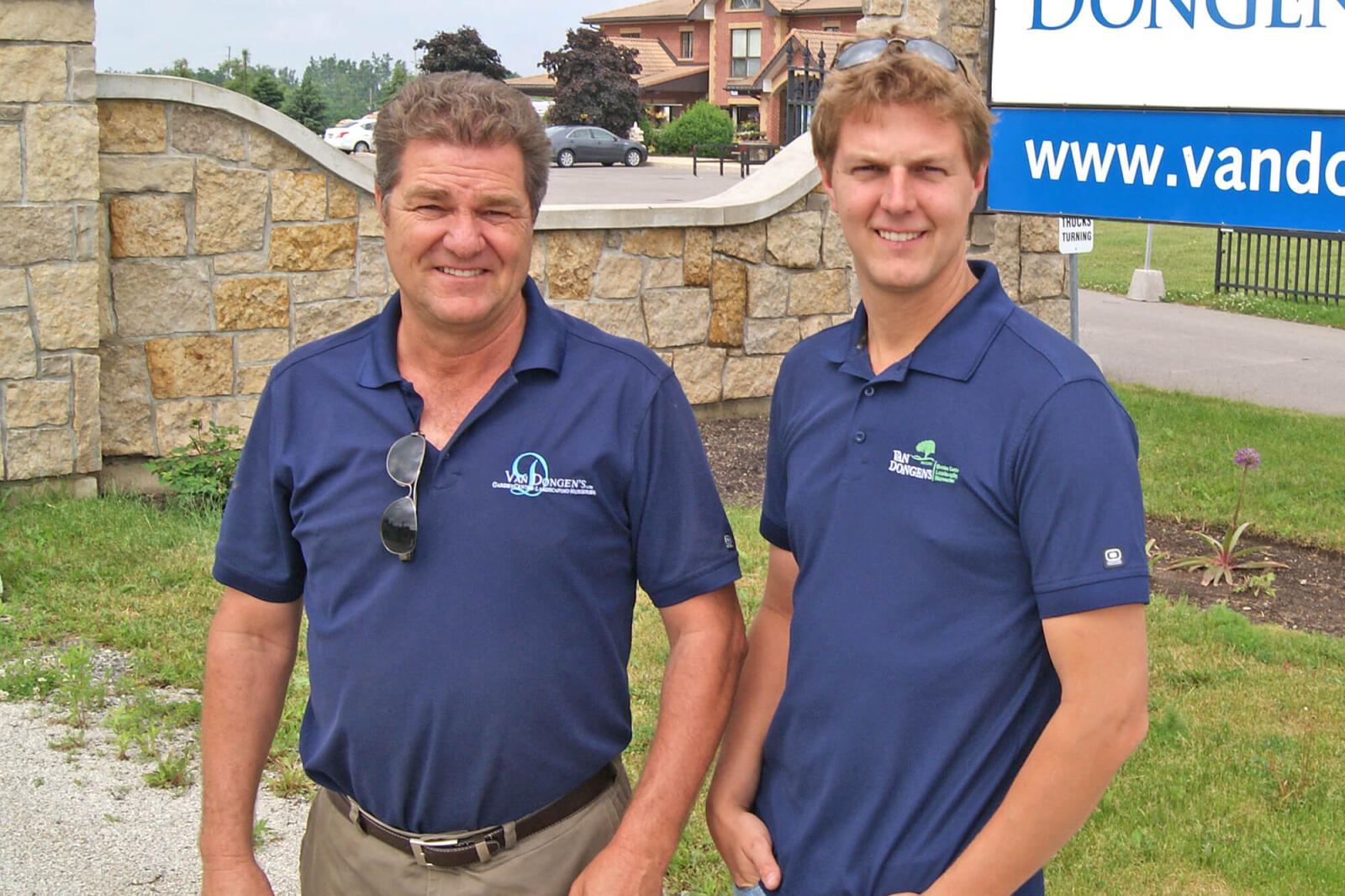 Van Dongen family business improves with each generation
For three generations, the Van Dongen family has been in the business of enhancing people's lives.

It began in 1953 when Michael and Petronella Van Dongen arrived in Canada from Holland. Shortly after, the couple with their two daughters Helen and Suzanne and son Adrian, purchased their first nursery on Dundas Street, near Dixie Road in Mississauga.

It wasn't too long before the young lawn care business evolved into a complete garden centre. Over the next number of years, other nurseries were purchased in Newcastle, Caledon, Oakville and two in the Milton area. Landscaping services grew, as well.

Adrian and his wife Agnes took over the Mississauga location in 1981, while Michael and Petronella moved to the Trafalgar Road location in Hornby. In 1987, the garden centre in Mississauga was uprooted and moved to the Trafalgar Road location, as the Mississauga site was sold for development.

Today, Van Dongen Landscaping and Nurseries in Hornby has become a destination garden centre. "We have worked hard to make the garden centre a place where people can find quality plants, quality merchandise and everything else to make people's outdoor living space the best that it can be," says third generation family member Michael Van Dongen CHT.

Visitors can spend a great deal of time browsing through the large areas and various floors in the store well stocked with plants and trees, high quality furniture, indoor and outdoor decorations and garden accents. Van Dongen's also offers design and landscaping services. The company employs 60 seasonal and 20 full-time employees.

Michael Van Dongen says the heritage of his grandparents inspires him to keep improving the business. "We work to ensure that the original philosophy continues in all that we do."

Recently Michael's schedule is even busier with the addition of a new baby and taking the chair of the Garden Centre Sector Group. "I have learned so much about our industry since my involvement with the sector group," he says.

This year the sector group has taken on the responsibility of overseeing Garden and Floral Expo. "When industry members leave Expo, we want them to take away great ideas on how they can improve their business," says Van Dongen. "The sector group is working to maintain the many popular features of Expo, while listening to industry members on what changes they would like to see in order to improve the trade show and conference."

Right now Van Dongen's is busy making up for a slow spring. "Spring was slow, but then May was a great month and we expect that to continue right on through the season," says Van Dongen. He'll then be ready with his sector group committee members to focus on Expo set to go on Oct. 22 – 23.