March 15, 2015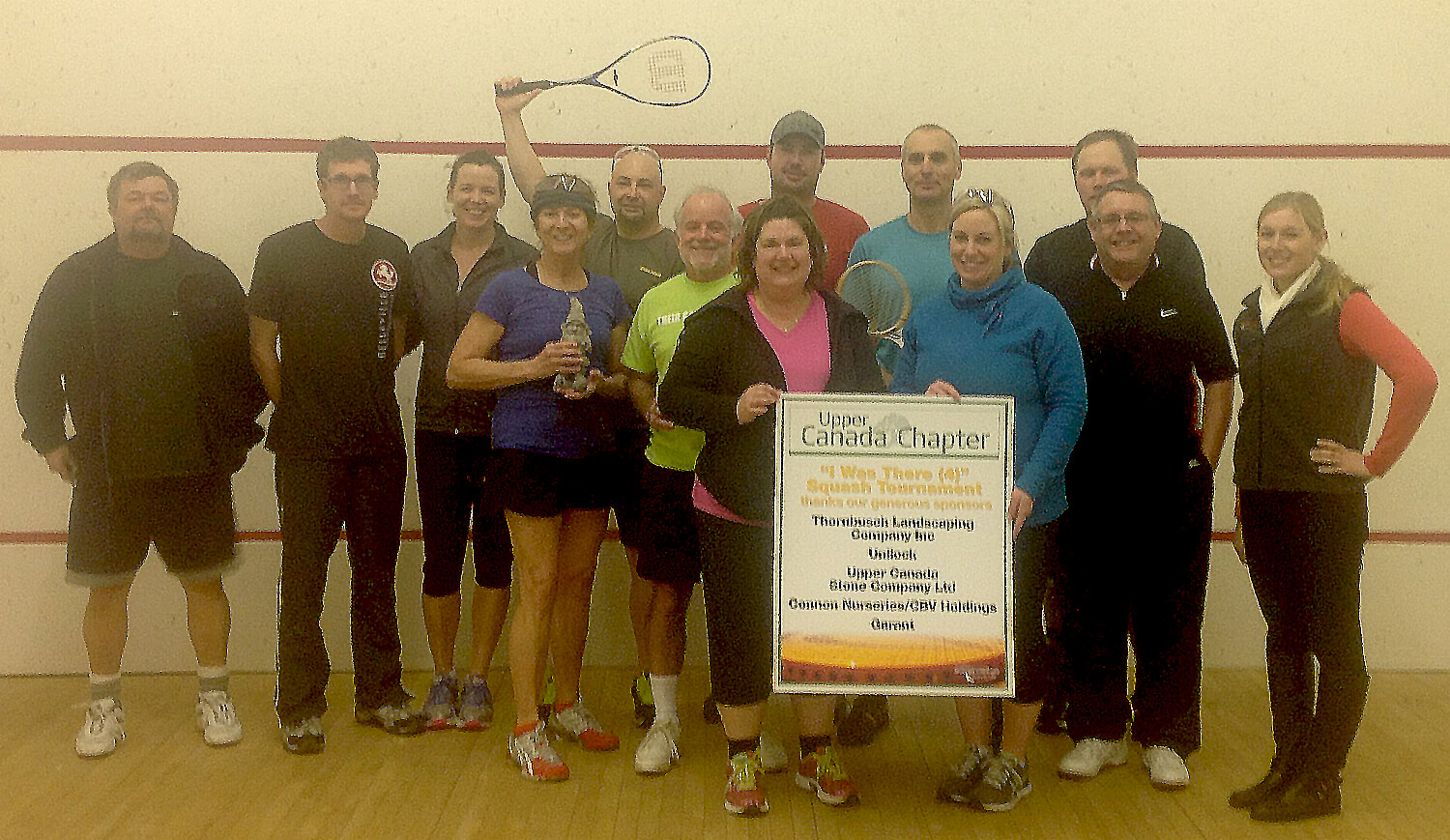 Upper Canada Chapter continues fun with squash tournament
It was quite the tournament! Upper Canada Chapter held its 4th Annual 'I Was There' squash event in Trenton on Feb. 17.

Much of the preliminary discussion centred around Denis Flanagan being on the courts and how members were to be circumspect with their court behaviour. Flanagan reached into his bag of tricks and displayed some superlative squash skills. With LO membership coordinator Myscha Burton on one court and Flanagan on the other, head office was well represented.

Good times, good food and good squash were the order of the day with all of the participants stating they would return next year.

Jason Partridge of Wentworth Landscapes took the 'C' honours over Justin MacDonald of Upper Canada Stone, while Dan Clost of Connon Nursery CBV slipped past Blake Herrington of Serenity Landscapes in the 'B' finals. Returning champion Perry Hartwick of Upper Canada Stone retained his title after taking Dan Clost to squash school in an entertaining match to end the day.

Many thanks to the volunteers who worked hard to make this happen, including Judy deBoer and Sian Pritchard from the Chapter and Myscha Burton. Thanks to all who promoted the event.

Sponsors were Upper Canada Stone and Unilock, with in-kind gifts received from Garant Tools, Connon Nursery and Thornbusch Landscaping. Thank you all for your generous support; it is your company's willingness to be involved that makes this tournament such a fun event.

Next year, we'll be in Picton. This tournament is open to all industry members from all of the chapters. We look forward to seeing you there.