March 15, 2015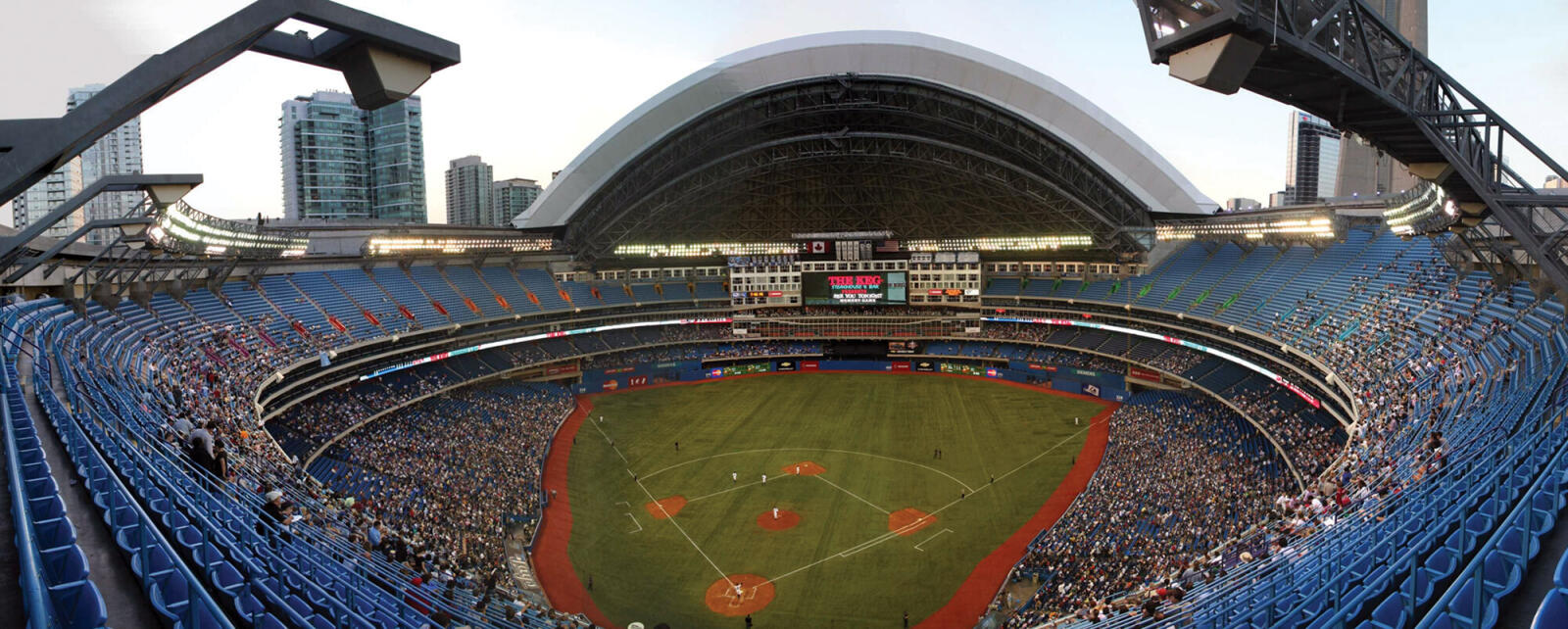 University of Guelph helping Blue Jays
The University of Guelph is working to improve the Toronto Blue Jays.

It's nothing to do with batting and fielding, but it will influence the surface on which the major league team will fulfill those skills.

A $600,000 agreement was signed by the university and the Blue Jays for a year-long intensive study to determine the impacts of growing natural grass in the Rogers Centre. The team hopes to install natural grass with a dirt infield by the start of the 2018 season.

The tests will involve developing a blend of grasses that will survive the Rogers Centre's unique conditions. Maintaining the turf is a complex issue in that the Rogers Centre hosts many other events beside baseball. The baseball field goes in and out about 40 times a year.

Eric Lyons, an associate professor of turfgrass sciences at the University of Guelph, will head the study. He says the sod requires approximately 12 growing months. "If you want the grass installed at the beginning of spring, you need to harvest it the previous fall," he said.

The researchers will look for the right species of grass, as well as the right soil mixture, artificial lighting system, irrigation system and whether or not any engineering changes are required at the stadium to handle air flow and humidity.

Lyons says he is up for the challenge. "It's the perfect project for me. I'm a scientist. I love baseball, I love sports and I love turfgrass." He says he is certain the research team will find suitable grass species to ensure it will flourish inside the stadium.

The grasses will be grown on an Ontario sod farm and then tested in a simulated environment under artificial light. If all goes well, the natural turfgrass field will be installed for opening day in 2018.