March 30, 2020
Uncertain times call for new measures and planning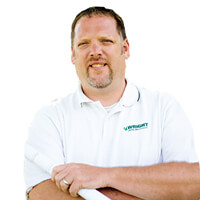 When I started writing this article, I had a whole theme worked out about communication and how you can use it to tear down silos in your company or organization. Then COVID-19 exploded and the world as we knew it changed rapidly. No one likes change and absolutely no one likes when change is forced on them. I'm sure some people downplayed the whole thing. I know I did at first.
Now, I am torn between boldly moving forward verses shutting everything down to protect my team. So I asked my team. They want to work, so we will, and our leadership team will work on protecting everyone's health and wellness. We have a plan in our company to roll with the shutdowns and protect our team from the virus. To achieve this, we are building out three distinct silos: management, maintenance and construction. The management team can work from home or a truck seat. The production team can't stay home. We are trying to prevent the team members from mixing, so if one division gets hit by the virus, the other can continue. Time will tell if we did enough. This brings me back to the silos: silos are bad because they lead to an "us vs. them" culture. So how do we fix that? We communicate (from a safe distance) so that the silos do not hurt our culture.
The pandemic is hitting us just at the beginning of our busy season. By the time you read this, I'm sure you will be feeling the dread of slow phones. Those with a backlog from last year will work through it until the delayed spring rush starts. On the bright side, people will not be travelling and there's great potential to shift spending from travel to creating a backyard oasis — an outdoor sanctuary for social distancing. With a bit of luck, the DIYers will head out to the local garden centre or landscape depot and spend money on supplies and materials. Hopefully, the government stimulus to the economy will help it bounce back quickly.
There are some things we can do now to build resilience for our bottom lines: think about how to protect cash reserves, adjust budgets to weather the economic ups and downs, and incorporate flexibility where possible. The companies that move the quickest to do these things will fair better. Now is the time to have a great plan in place, but don't anticipate the world will return to the way it was. We'll see ripple effects across the economy: working from home may become the new norm for larger offices, but may also result in a surplus of office space on the market and a reduction in contracts for commercial maintenance companies.
New opportunities will emerge too, but the worst part is the uncertainty. One thing for sure is that things will not be the same and we'll all have to work together to build a new normal.
I look forward to reading this piece again when it is published. I wonder whether I will still feel the same way about our uncertain future and how much things will have changed in the interim. I challenge you to create multiple contingency plans and be nimble. Take care, and stay healthy!
---