September 7, 2021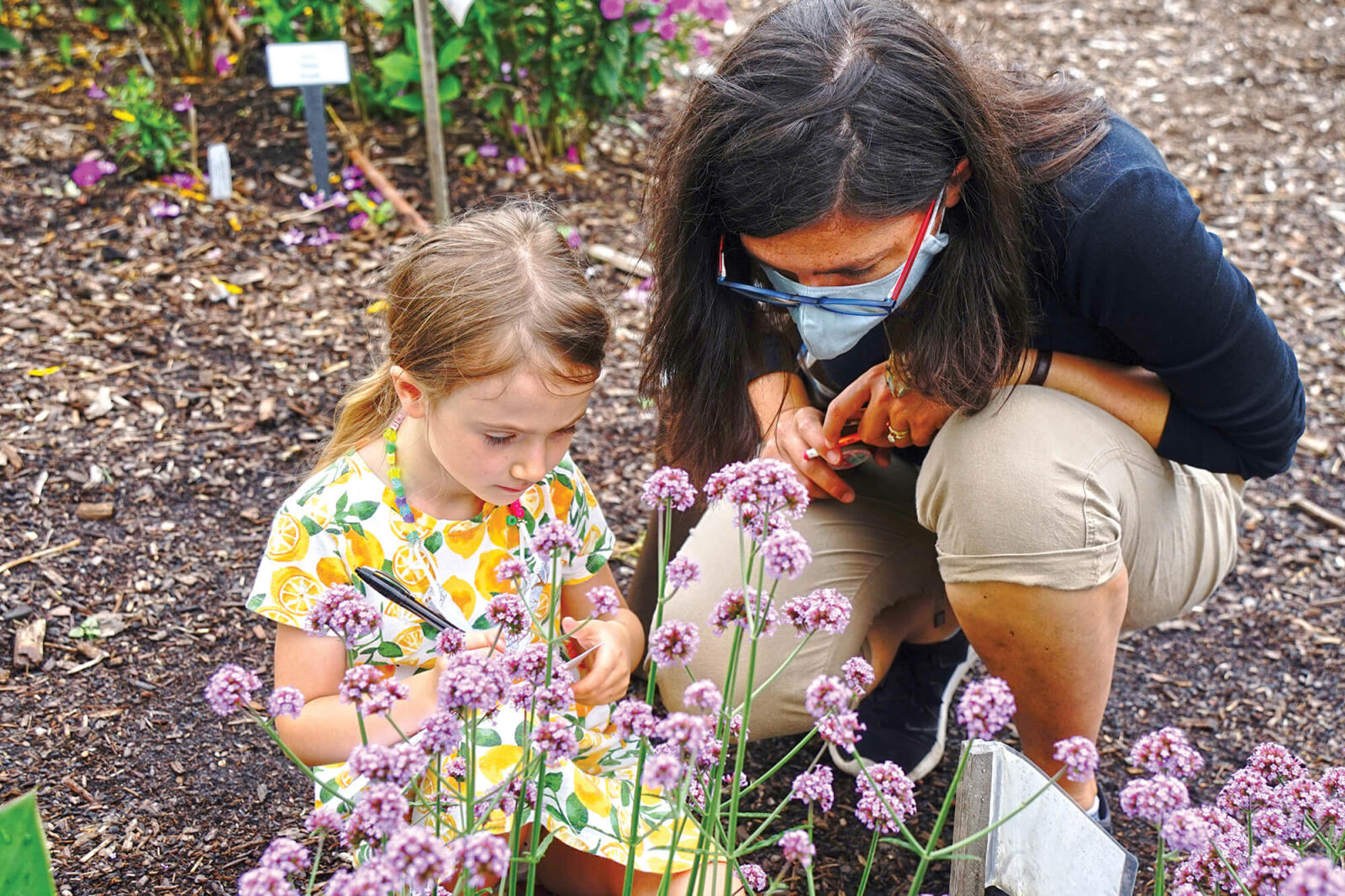 Trial Gardens open doors to new ideas
While the University of Guelph's Trial Gardens are designed to evaluate new plants from breeders from around the world, for two days each year, the garden sites serve as inspiration to professional landscapers and the general public.

On August 12, the trial garden site at Landscape Ontario held its annual open house, welcoming visitors to peruse the more than 180 perennials, 250 annuals and pollinator research garden that compares pollinator activity on native and exotic species. The following day, the University of Guelph's Turfgrass Institute site opened its doors to showcase more than 230 annuals.

"Hopefully, they're inspired in some way to buy something different. In the perennials for example, we have a lot of new colours and new forms that will fit somebody's garden," said trial garden manager Rodger Tschanz.

For Nadine Markovich, an acting supervisor with the City of Toronto's Parks, Forestry and Recreation Division, finding new inspiration was key to her visit to the Landscape Ontario site.

"We get to see new plants and get new ideas, so that we don't stay stagnant," Markovich said. "I like to bring new and interesting things to the public to see, so they're able to learn something and ask questions."

She added the trial gardens also provide insight into a plant's vigour and application.

"We're able to see how things perform in a pot, or in the ground, which is interesting to us, since we do both styles of planting," Markovich said.

For retired growers Don Dusha and David Marshall, inspiration was also key to their visit. However, what they discovered at the trial gardens will be applied to their backyards rather than the greenhouse.

"We're still gardeners, so we come looking for new ideas," Marshall said.

While Dusha and Marshall have returned to the open house for several years, Dusha noted the event can serve as somewhat of a tease.

"What I'd like to know is when I can buy these? I've seen many great varieties," Dusha said.

The Trial Gardens has been providing feedback to breeders and the horticultural industry for more than 20 years. The plants are evaluated on uniqueness, hardiness, disease-resistance and drought-tolerance in southern Ontario's growing conditions.

Alongside the University of Guelph and Landscape Ontario, The Royal Botanical Gardens in Burlington also host a trial garden plot. However, the space at the Landscape Ontario office in Milton is the largest of the three sites.

The 2021 trials have presented challenges in terms of weather and growing conditions. An early spring, followed by a cold snap, quickly put the plants to the test.

"That affected the annuals, and we actually had some damage," Tschanz said. "For the perennials, I didn't notice any damage or performance issues at the trial site, and it certainly made for some nice early spring colours."

Last year, the trial gardens expanded dramatically, with the addition of a container trial, the pollinator evaluation garden and a large, herbaceous perennial trial.

About 10 plants of each variety are planted, and Tschanz explained they aim to give each perennial three growing seasons.

The perennial gardens are likely the largest trial of their kind in Canada. While breeders may conduct their own large-scale trials, the LO garden is different, as a third party conducts the evaluation.

"The perennial trial here blows everything out of the water. It's unique," Tschanz said.