November 15, 2019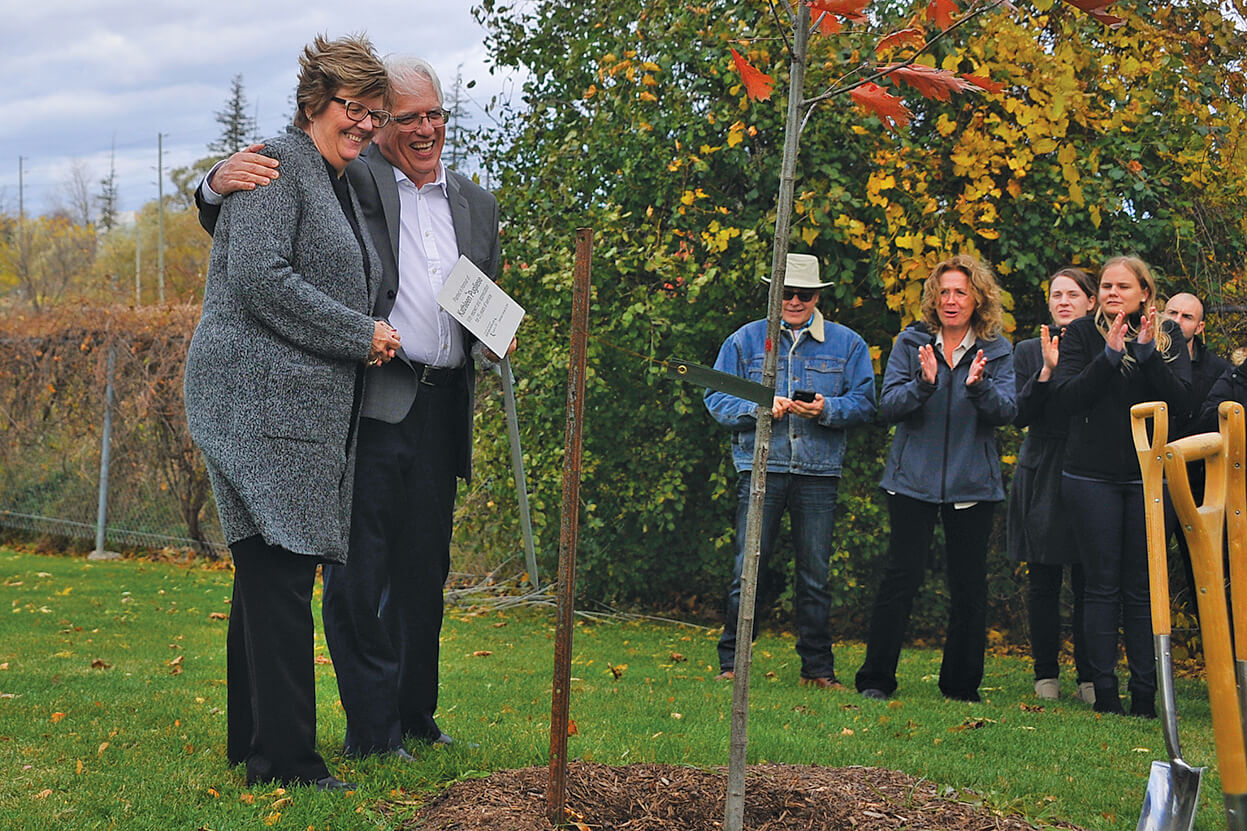 Tree planted in honour of Kathleen Pugliese
Board of Directors gathered on the association's property in Milton, Ont., on Oct. 23 for a tree dedication ceremony for Kathleen Pugliese, who retired from the executive assistant role on July 31.

LO executive director, Tony DiGiovanni welcomed those in attendance and thanked Pugliese for her outstanding dedication and service.

The newly-planted oak along the main entrance driveway received a plaque noting appreciation for Pugliese's 25 years of service.

Kathleen said she really does miss everyone, but is also enjoying retirement.