February 15, 2015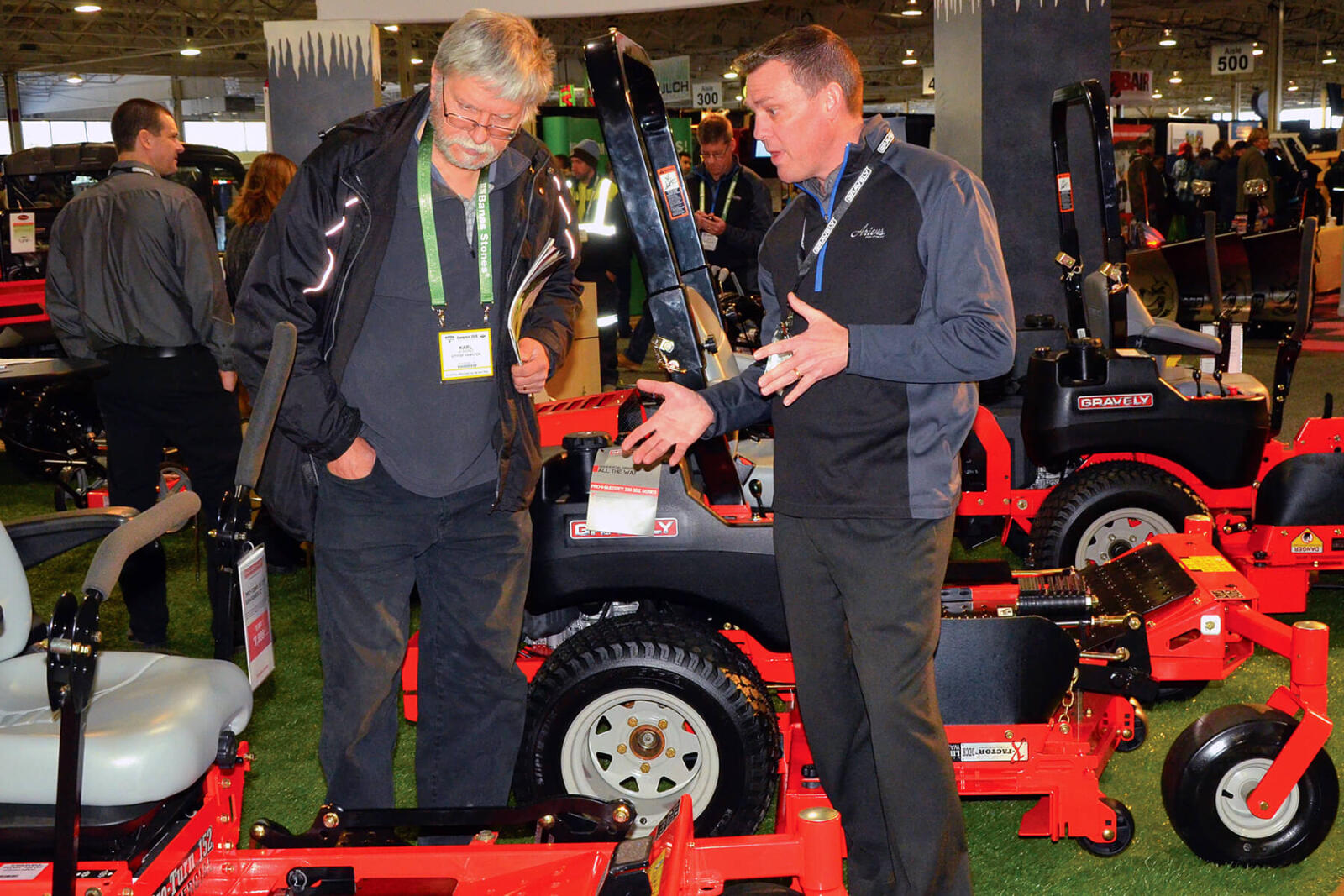 Trade show to conferences, Congress 2015 was a winner
Surveys show that the majority of those who attend Congress, do so to gain product knowledge, network with peers and learn about industry trends.
From the trade show floor to the conference rooms, Congress 2015, held from Jan. 6 to 8, provided the nearly 12,000 attendees with what they were looking for, and more.
Heather MacRae, Director of Events and Trade Shows for Landscape Ontario, said, "I saw and received many positive comments on this year's Congress. From attendees to exhibitors, Congress 2015 was a great success."
Diana Cassidy-Bush CLP, of Fresh Landscape & Garden Solutions in Tweed, felt that this year's Congress was amazing. "I came away totally revitalized and excited about all the new information that I had learned."
Meg Soper of Meg Soper Presentations said she was talking to a woman at Tailgate, who she asked, "Is this your business?" Soper says she answered, 'No Meg, this is my life. "I think that perfectly sums up the positive energy and unique spirit of your attendees," said Soper.
Ken Watling, of Lightning Equipment Sales in Burlington, said, "I want to take a moment to thank you for all the help you gave us in making our booth a success. Our new associate, Jennifer, who is familiar with this industry and has taken part in many types of trade shows, remarked that this is definitely the best show she has attended in her 20-plus years in sales."
"We had a number of new exhibitors this year, which really added to the show. Attendees are looking for something new each year, and they had many opportunities to take in many of the new products at the booths and the New Products Showcase. Of course, many in attendance were inspired by education conferences. We registered over 600 attendees at our conferences," said MacRae.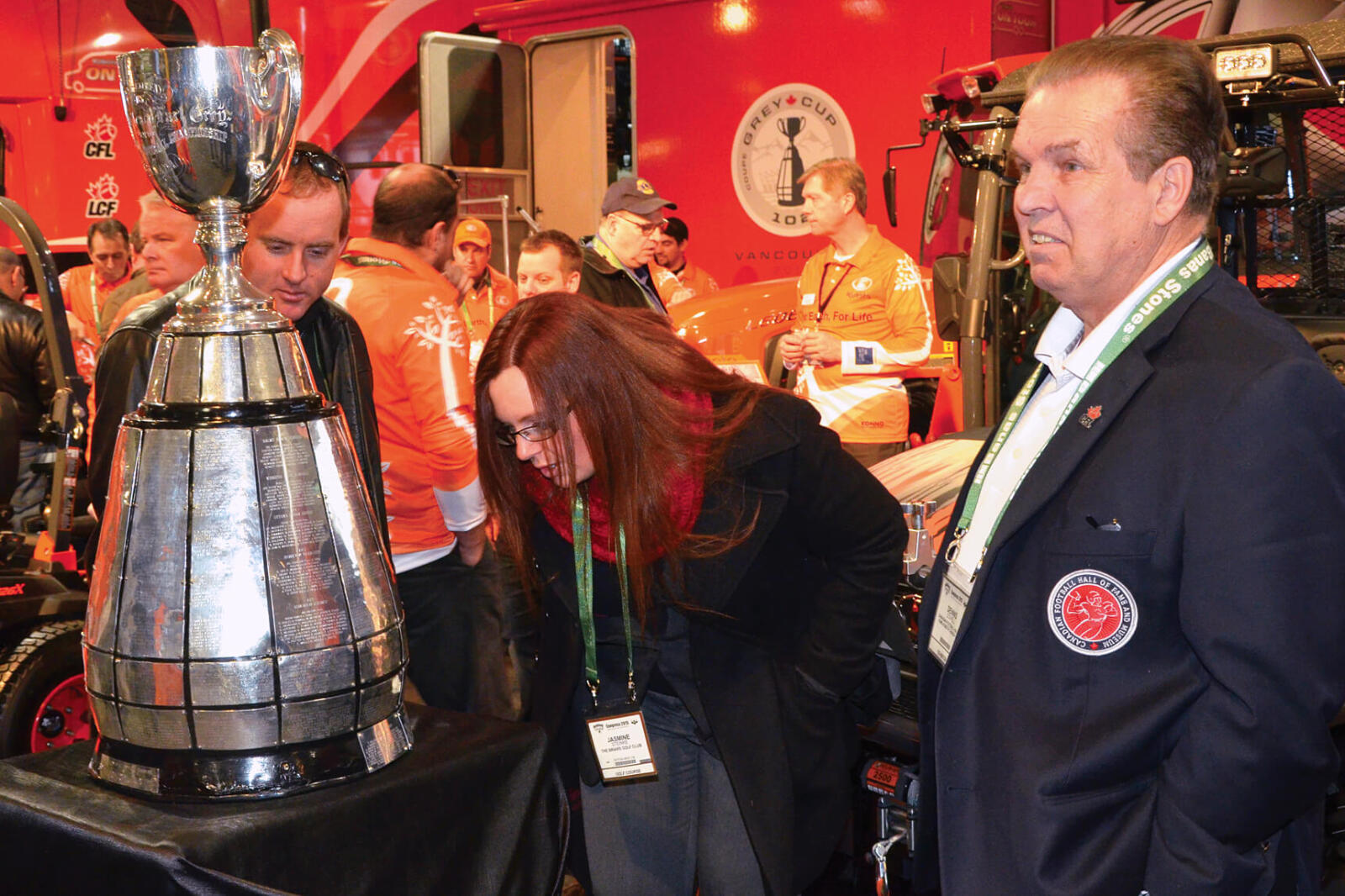 Many attendees at Congress 2015 were excited to have a hands-on experience with one of Canada's most iconic trophies, the Grey Cup. Kubota, which is a big sponsor of the CFL, brought the special trophy to its booth.
---
Conference and Event Manager Kristen McIntyre said, "Our team continually strives to provide conference and event delegates a great experience. For 2015, we brought in a more diverse group of presenters and experts, including some controversial topics, some humour and even some games!"
Congress 2015 began on Warm-up Monday with the IPM Symposium, Designer Conference, and Peers Helping Peers Workshop.
This year was a special for the IPM Symposium, as it celebrated its 50th anniversary. "It was truly a notable occasion," said McIntyre. "The lawn care industry in Ontario has been through a lot in the last few years, and the fact that we had 350-plus operators, owners and related professionals at the 2015 event is remarkable."
The 50th IPM Conference featured a great line-up of speakers throughout the day. Speakers at the IPM were Crystal Lafrance, Regional Pesticide Specialist with the Ministry of Environment; Dr. Patricia Vittum, a professor at the University of Massachusetts; Dr. Michael Brownbridge, Research Director at Vineland Research and Innovation Centre; Evelyn Browning-Garriss, a recognized expert on natural weather cycles; Pam Charbonneau of the Ontario Ministry of Agriculture and Food, and Dr. Marty Petrovic, Professor of Turfgrass Science at Cornell University.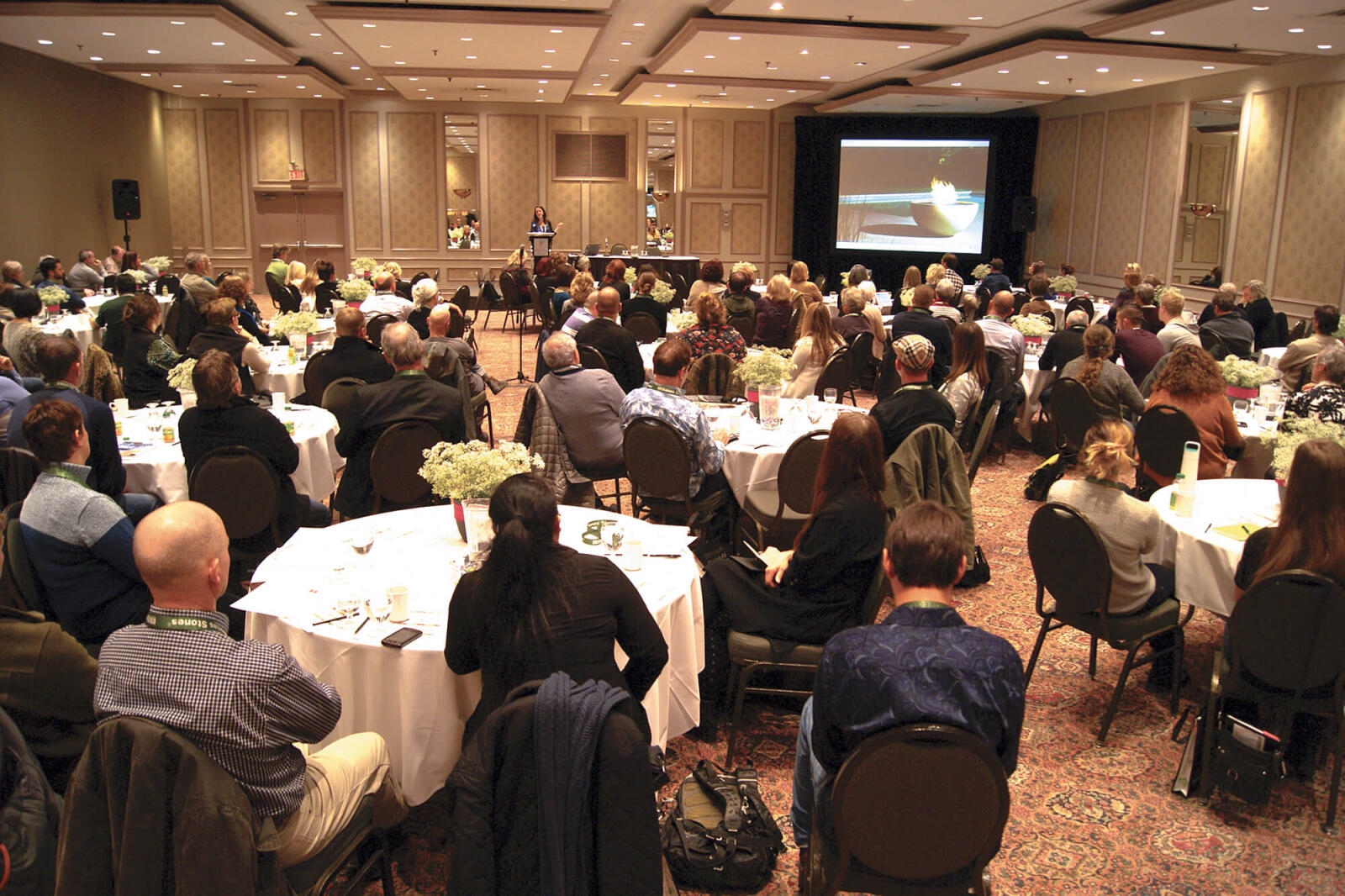 Speakers at the Landscape Designer Conference addressed an auditorium packed with engaged delegates.
---
This was followed by a panel discussing 'Top Turf Myths: Fact from Fiction.' The panel was moderated by chair of the IPM Symposium Committee, Kyle Tobin of Lawn Savers Plant Health Care.
The energetic session brought many questions from the audience. Following this, keynote speaker Michael 'Pinball' Clemons grabbed everyone's attention with an inspirational message, that ramped from all quiet when Clemons spoke about his youth to top of scale loud when the former football star moved into his rah-rah mode.
Two awards were handed out for the 50th anniversary. The IPM Leadership Award went to Pam Charbonneau, who is retiring this year, and a special IPM Recognition Award was given to Monica van Maris.
The Leadership Award recognizes leadership and contribution to the healthy growth of the industries represented in the IPM symposium. The recipient of the award is nominated by peers, and IPM Symposium Committee determines the award winner from those nominees.
A ticket draw saw two 50-in. plasma TVs given out. Winners were Steve Hyatt and Alex Scott.
A special VIP dinner was held following the Symposium. "It was a great opportunity for dinner guests to get up close and personal with Pinball Clemons; he stayed and socialized with the entire group," said McIntyre.
Over at the Landscape Designer Conference, it was a day of highly respected speakers discussing both landscape design and business concerns.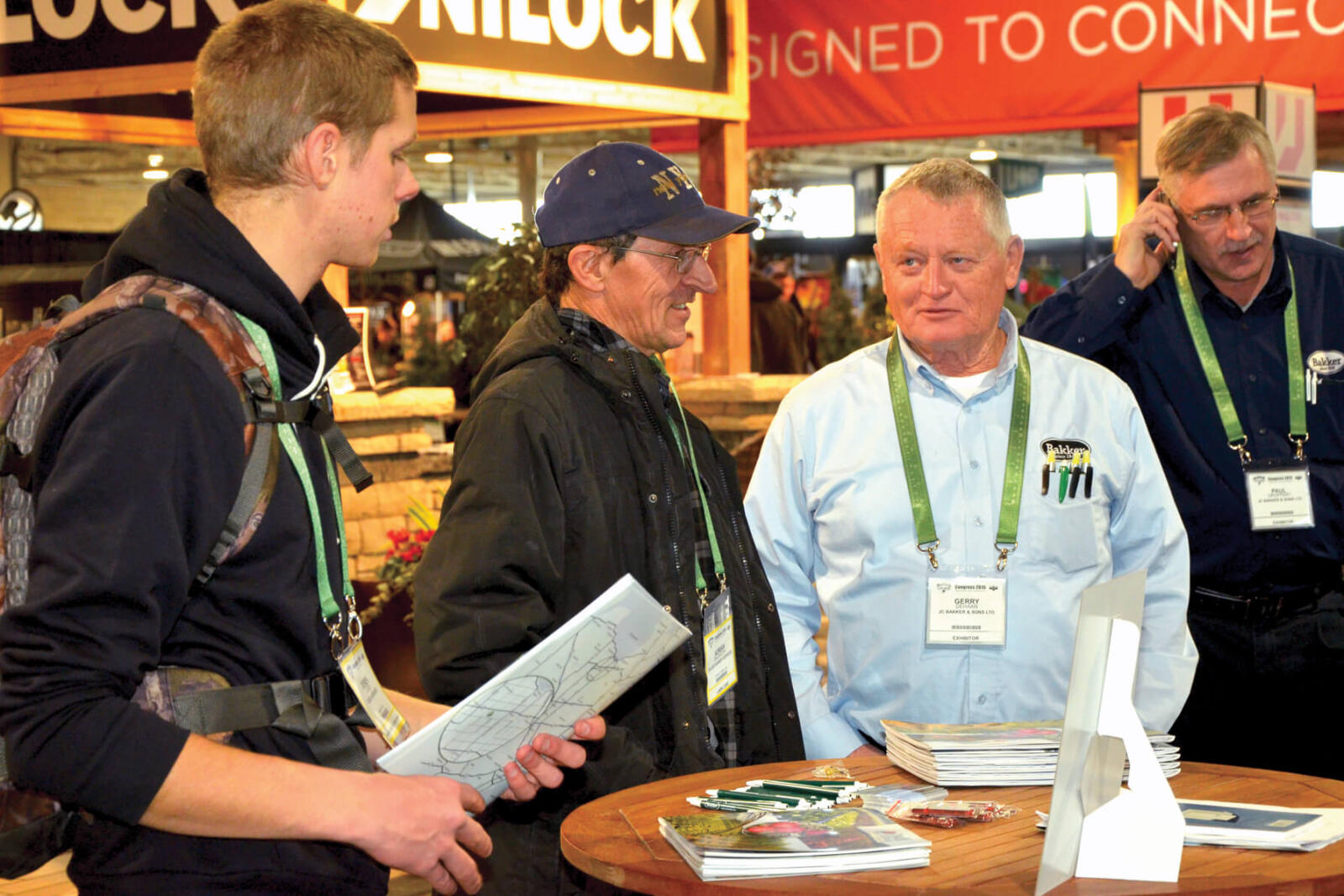 With over 11,000 members of the green industry in attendance at Congress, it's a great opportunity to network for face-to-face business interaction.
---
Sector Group chair Chris Mace said he was pleased with the attendance at this year's event. "We had a lot of good responses from attendees this year," said Mace.
Speakers at this year's event included Alexander Reford, director of Les Jardins de Métis/Reford Gardens; Jennifer Gannon, owner of BonaVista LeisureScapes in Toronto; Ajon Moriyama, designer and architect of many major buildings in Toronto; and Andrew Wall, owner of Sandler Training.
Keynote speaker was special guest Julie Moir Messervy, a high profile designer in the U.S. She talked about how designers help people enjoy their outdoor surroundings. She told her audience about being innovative to distract customers from today's busy lifestyle and to enjoy nature.
Also held on Monday was the Peers Helping Peers Workshop led by Jacki Hart CLP and Tim Kearney CLP. "We had a VERY engaged group of owners and managers, and covered a lot of ground. The basic premise of our Landscape Ontario Peer to Peer Network is to ensure that our members realize that in business, and in their career, they are not alone," said Hart.
"In addition to rave reviews on the feedback forms, several business owners have contacted us to bring the short course to their business team for a one-on-one event. We also had many members in the room who shared that they have already used the Build Your Prosperity seminar content to form their business style," said Hart.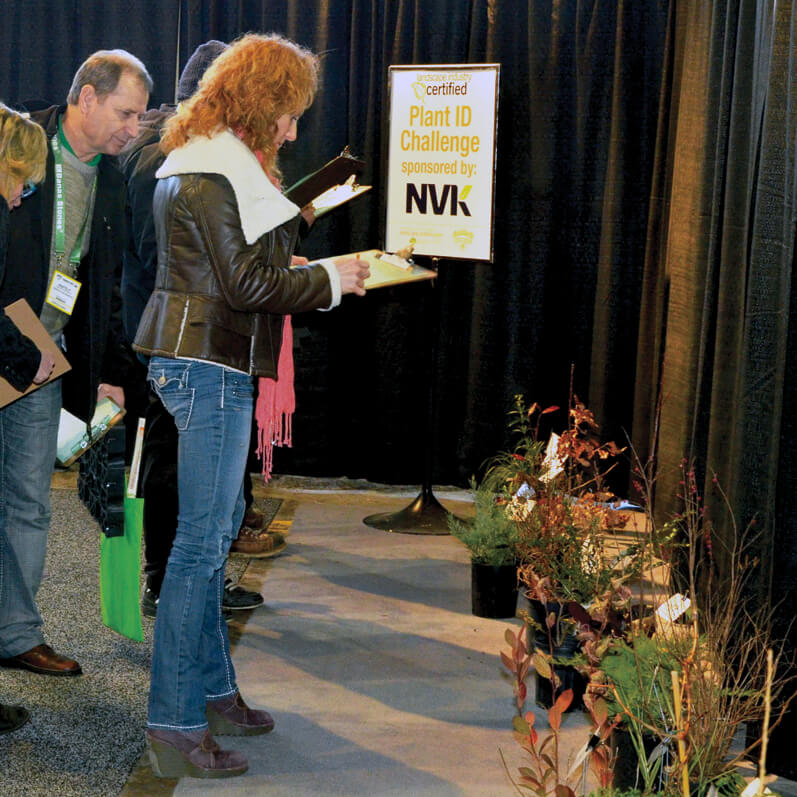 The Plant ID Challenge drew a great many people who tested their skills in naming the 30 plants on display.
---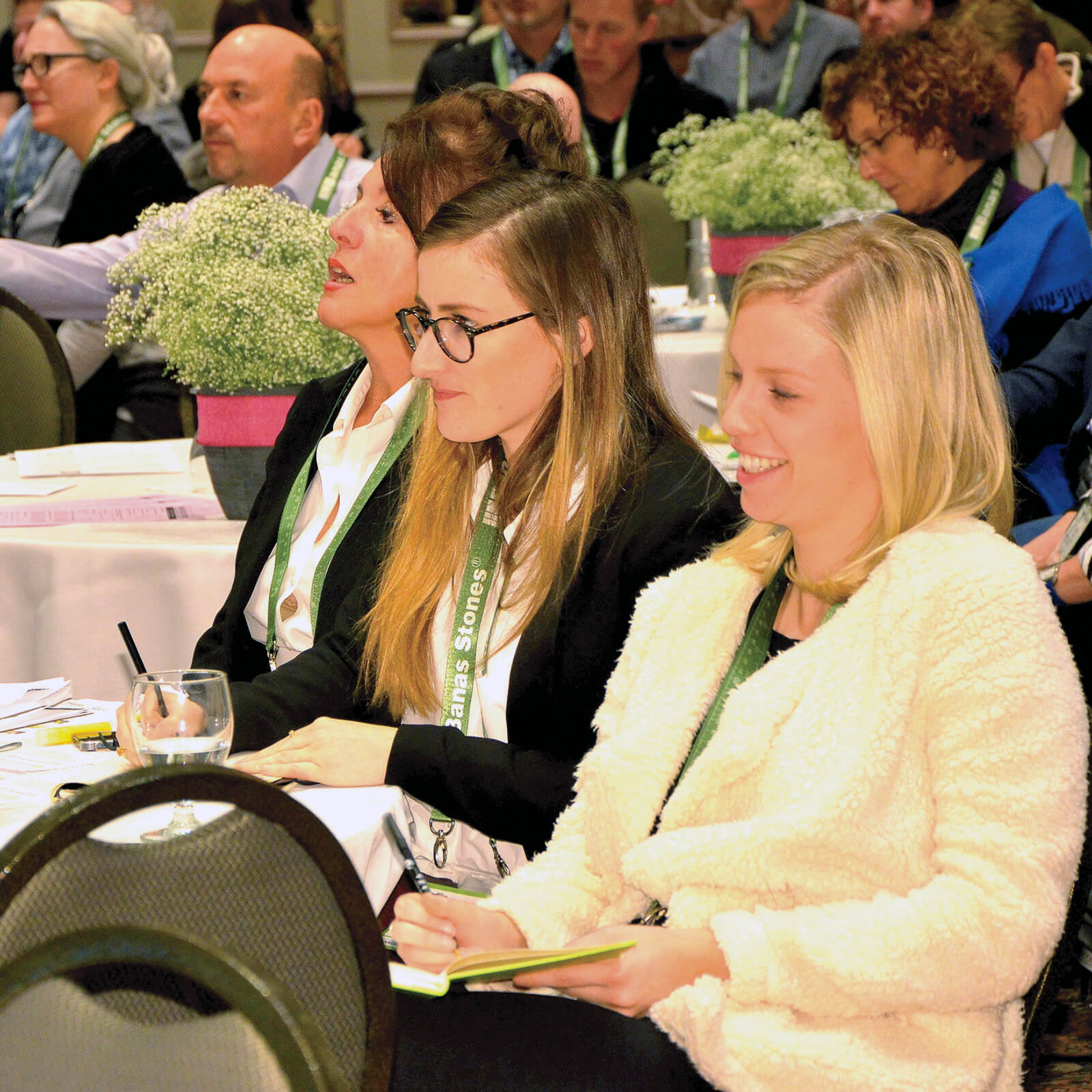 Congress conferences saw nearly 600 people attend this year's programs. A number of dynamic speakers were a big attraction this year.
---
The Irrigation Conference took place on Jan. 9, hosted by Landscape Ontario's Irrigation Sector Group. Guest speaker was Tim Malooly who presented Emerging Trends in Water Use and Availability in the Outdoor Living Environment.
The proposed Never Forgotten memorial is resonating with LO members; Bernie Wolfe and Paul Brydges are key volunteers in its national fundraising drive. Efforts came together to create a counter display publicizing the memorial, distributed to all Congress exhibitors. Thanks to the hundreds of exhibitors who displayed the piece in their booths; they made a huge impact. Read more about the memorial at
nfnm.ca
.
Over 30 seminar sessions and keynote speakers were offered at Congress 2015. Jeffrey Scott, Meg Soper, Jim Paluch, Tom Shay and Peter van Stralen are just a few of the high profile speakers presented at this year's conferences.
Said McIntyre, "At night, our guests were entertained at Harry's Bar, the Awards ceremony, supplier suites and the Tailgate Party. We feel privileged and very fortunate to have such an engaged industry, and we truly enjoyed every minute of the 2015 event."
Many Conference and special event speakers have shared their presentation materials. Visit
horttrades.com/congress-presentations-2015
to browse and download the files.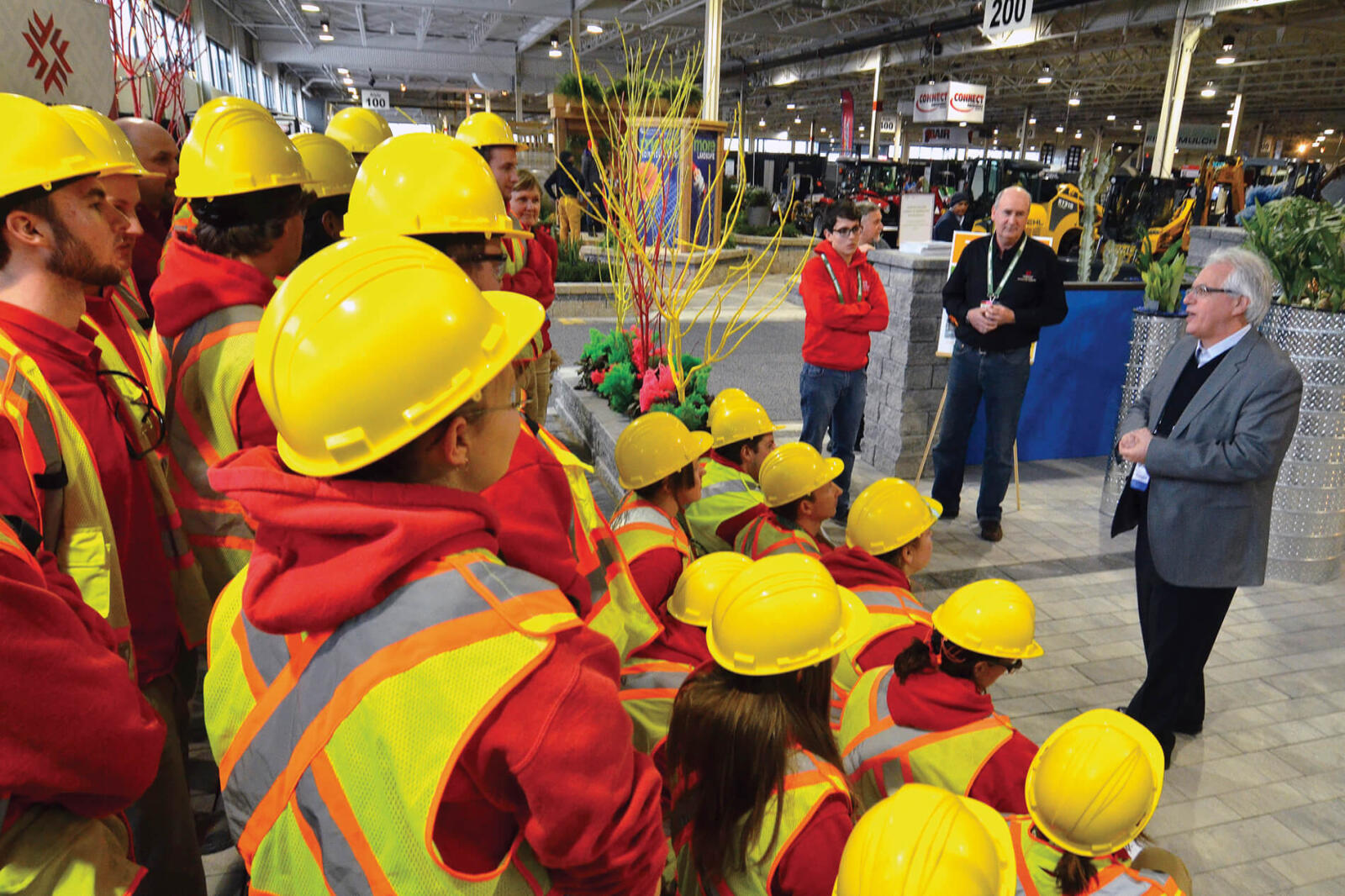 LO executive director Tony DiGiovanni took time to speak with Fanshawe students taking part in Congress. DiGiovanni said it is very important to encourage the next generation to drive the industry.
---
The Plant Identification Challenge booth continues to be a popular draw for many attendees at Congress. Many visitors to the trade show floor took on the challenge of identifying 30 plants lined up on the floor.
The Challenge was developed to bring awareness to the Landscape Industry Certified Program. The exhibit reflects a plant identification test station at a sanctioned certification day.
The Cultivate and Connect event was held on Jan. 6, bringing together educators, students and green industry professionals. High school and college students formed collaborative teams to complete designs which were judged by industry professionals. A design by students from Ursula Franklin Academy in Toronto and Ryerson University won the contest.
Congress 2016 takes place Jan. 12-14, at the Toronto Congress Centre. Bookmark
LOCongress.com
for the latest show information.