November 15, 2015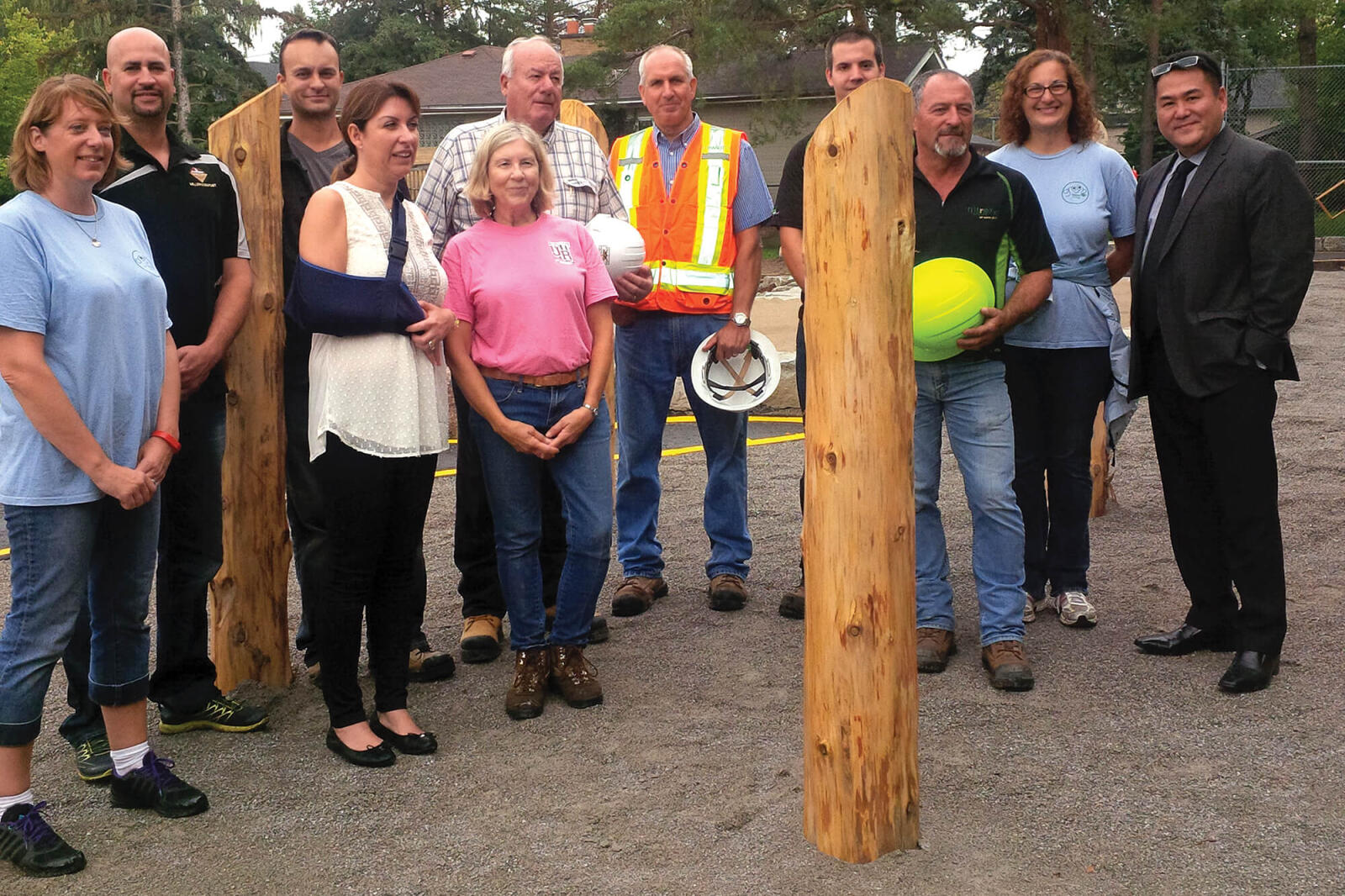 Toronto members create unique accessibility project at Markham school
Members of Toronto Chapter are being hailed for making green space history in York Region.

The first universally accessible schoolyard opened at James Robinson Public School in Markham with music and a parade of people of all abilities at official opening ceremonies on Sept. 29.

Members of Landscape Ontario's Toronto Chapter became involved during the past year. According to Jeanette McLellan, a Special Education Resource Teacher at the school, the contributions, contacts and expertise of LO members were essential to the project's final construction and planting.

Chapter members Ryan Heath, Mike Watson and Richard Hawkins contacted suppliers, who came on board with donated or discounted supplies, including limestone screening, soil, mulch, sod, concrete and armour stone. Others donated equipment and operator time; trees came from Trees for Life Canada.

Over 50 Landscape Ontario members, contractors and suppliers collaborated and made the dream come true for some of the hardest to reach children in the community.

According to Heath, "Donations generated through our Chapter freed up the school's efforts to raise funds for an accessible play structure."

The accessibility project was recognized even before it was completed, with a Character Award for 2014, the Premier's Award for 2015 and a nomination for the David Onley Award.

The specialized green space features 550 metres of paved learning trail that links an outdoor stage and classroom, food, shade and sensory gardens, and a naturalized accessible play zone. Children of all abilities can exercise, safely travel, create, build, experiment and problem solve collaboratively in a natural setting.

The area features a large accessible sensory sand pit, a secondary serpentine trail, log forest, nature nest and shaded seating. The park has been designed to meet the needs of people (young and old) living with low vision, mobility issues, physical disabilities and sensory needs.

The school has extended heartfelt appreciation to Ryan Heath of Royal Stone, Richard Hawkins of Hawkins Contracting Services, Karen Dobrucki of Drawn From Nature and Mike Watson from Kelly's Tree Care.

The next phase of the project is to complete is the Loose Parts Play Area and extension of the Learning Trail.