December 15, 2011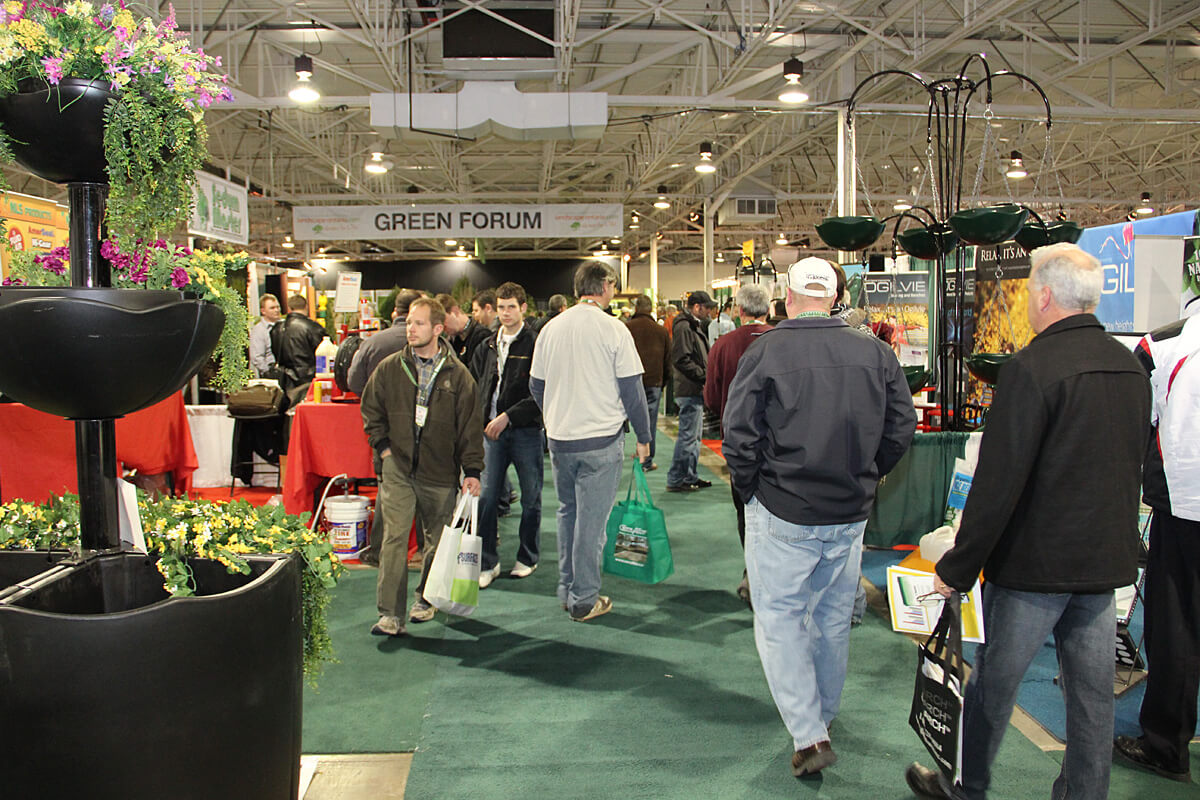 Tools for the Trade are all at Congress 2012
Top up your toolbox!
Trim your costs, sharpen your skills and build your professional edge at Conference at Congress 2012. It all takes place on Jan. 9, 10, 11 and 12.
The 39th edition of Landscape Ontario's trade show – Congress – is scheduled for Jan. 10 to 12 at the Toronto Congress Centre. The 2012 edition promises to be the premier networking event of the year with everything from outstanding exhibits and an enlightening New Products Showcase to value-added education and not-to-be-missed events such as the Awards of Excellence ceremony and Tailgate Party XVI.
Pre-trade show events, Mon., Jan. 9
The 47th Annual IPM Symposium returns to the Congress Centre, Cohen Ballroom. Times have changed, and the program is revamped to add more value and be more relevant than ever for both lawn and tree care companies, as well as municipalities.
The 2012 theme 'Managing Turf, Trees and Expectations' will see noted industry experts enlighten the audience. Also available will be a sponsor showcase and attendees can earn eight IPM Council of Canada CEC's. New this year, the IPM Person of the Year Award will be presented. The day's events will conclude with a complimentary networking reception for all registered attendees.
The Landscape Designers' Conference will again be held at the Doubletree by Hilton Hotel, in the International Ballroom, and include a sponsor showcase and feature a full-day of sessions, followed by a networking reception. The line-up is fantastic: Kyle Lacy, Ron Koudys CLD, Haig Seferian CLD, Phillip Van Wassenaer, plus many more! This is a must-attend for landscape design professionals.
The Ontario Parks Association's 56th Annual Parks Educational Forum will also be held at the Doubletree. 'Turning Grey to Green, 75 Years of Protecting Tomorrow Today' has a fantastic line-up from the operations manager from the City of Cambridge, to the head of horticulture at the Royal Botanical Garden in Burlington, to the City of Chicago's director of green initiatives. This annual event attracts parks and open space professionals from across the province, including frontline staff to directors and elected officials.
The Certified Landscape Professional Study Group will also be available on Monday, with an exam writing option at the end of the day. Human resources and leadership will be the focus.
The Irrigation Conference has been reformatted and moves to Wednesday afternoon. This will include lunch, allowing attendees to enjoy the trade show in the morning and network at the irrigation conference in the afternoon. The 2012 edition features Todd Magatagan from the Texas Irrigation Association Board of Directors. He will highlight the good, the bad, the ugly and the future of Texas Irrigation Licensing.
Conferences, Jan. 10 to 12
The 2012 Conference at Congress — Tuesday to Thursday sessions — will focus on prosperity for both business owner/operator and employees. Relevant business development and enhancement are key issues and will highlight the schedule.
The speaker line-up has been revamped. Most presenters are new to Congress, but are well recognized at associations across the Great Lake States. The program features internationally acclaimed industry and business experts such as Jeff Mowatt, Ron Koudys, Jody Shilan, Steven Peck, Kyle Lacy, Mark Bradley, Bill Arman and many more. With 33 sessions to choose from, attendees have many, many options to expand their knowledge. New for 2012, each day will feature owners-only workshops to drill down into business operations. Also new this year, all conference pass holders are invited to lunch sessions with business-focused chat sessions as part of a value added initiative. Each day at 2 p.m. will feature a session, free to all trade show attendees.
Green Roofs for Healthy Cities will hold three green roof workshops on Thursday afternoon.
Special events
Held in conjunction with Congress, the Awards of Excellence ceremony for the landscape construction, maintenance and design programs will take place at the Doubletree by Hilton Hotel on Jan. 10. The ceremony is preceded by LO president Tom Intven's wine and cheese reception. Tickets can be purchased at
www.locongress.com
.
Soak up some history! Also on Tuesday, the Ontario Horticultural Trades Foundation is hosting the Legacy Room. It's an opportunity to drop in and network with members and pioneers of the association. Light refreshments will be served, and the invitation is open to all members.
Wednesday morning kicks off with breakfast at the Doubletree for LO's Annual General Meeting. All members are invited to attend and review activities from the previous year, elect two members at large and discuss plans for the coming year.
The evening boasts one of the best parties in town – Tailgate XVI! Check out three hot new emerging musical artists, and some great entertainment. This networking event includes dinner. All that is required for admission is your trade show badge – what a deal!
Follow us on Twitter for updates
@locongress
.
Look for detailed information in the Conference Guide – included in the Nov./Dec. issue of
Landscape Trades
, or at
www.locongress.com
.