February 27, 2017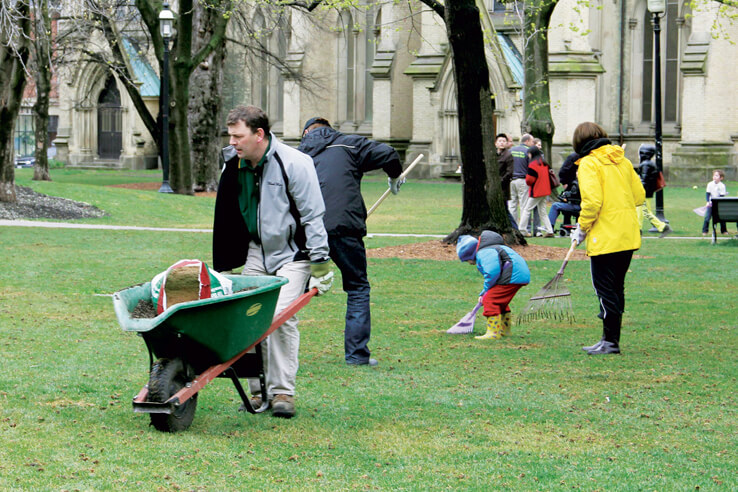 LOTO (Landscape Ontario Toronto) Bursary
The Toronto Chapter of Landscape Ontario has a long-standing tradition of financially supporting local community projects as a way of giving back to the neighbourhoods our members work and live in.
In 2017 the Chapter decided to distribute their contribution through 10 grants of up to $1000 each, in support of smaller initiatives. The overwhelming response has persuaded the Chapter to expand the program to $15,000, with individual maximum grants of $1500, offering more opportunities for greening initiatives.
We are looking to support projects that would:
Enhance physical, mental and spiritual wellness;
Offer environmental benefit, such as pollinator or wildlife gardens;
Provide community or educational benefit, such as community gardens.
Candidate projects could be actual gardens or organisations that support garden related ventures, such as seed exchanges or urban fruit harvesting.
Projects could be located on public or private property, but those located on private property must demonstrate community benefits
Projects on public property must have the permission of the municipality

The money would be granted for materials, such as seeds, plants, soil amendments or tools, but not for compensation of industry professionals. Landscape Ontario Chapter members may choose to participate in the project pro bono.
Please use this link to submit a project for consideration.
• Applications should be received by March 30, 2018.
• Additional information, pictures, etc, can be forwarded to LOTObursary@landscapeontario.com
• Funding requests will be reviewed and selected by April 15, 2018

For more information please visit Landscape Ontario's Toronto Chapter webpage.

We look forward to working with you to nurture nature in Toronto!
Yours respectfully,


Jonas Spring


President, Landscape Ontario Toronto Chapter

Landscape Ontario Horticultural Trades Association 7856 Fifth Line South, Milton, ON L9T 2X8
1-800-265-5656 www.horttrades.com
Manage your Landscape Ontario email preferences