April 15, 2015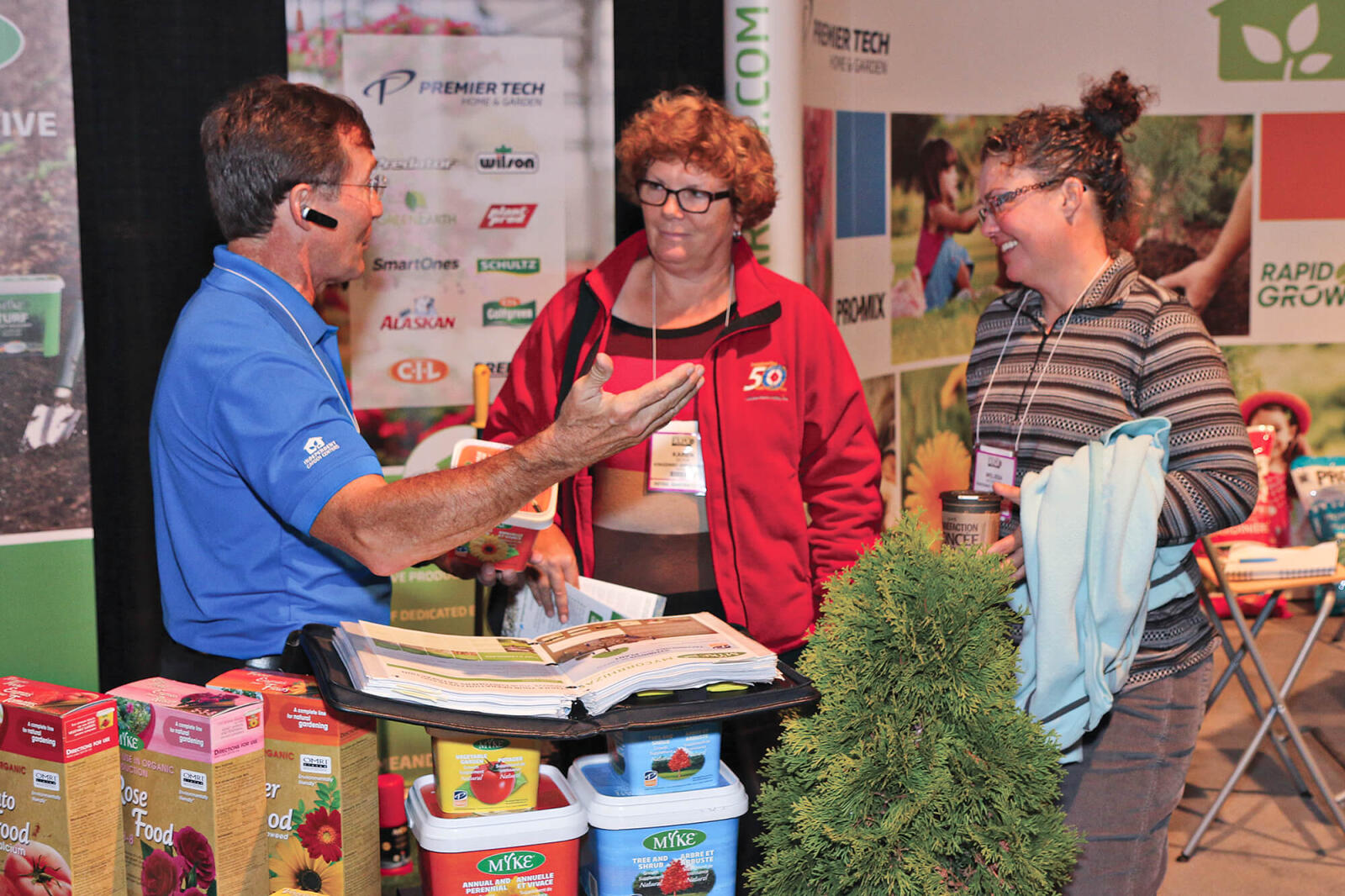 Thrive brings three popular LO events together
Big changes are coming to three major Landscape Ontario events this year.
Garden Expo, Industry Auction and Golden Horseshoe Chicken Roast will combine under the name Thrive. "It's all about re-invention and bringing people together in a casual environment. All of these events have been stand-alone for many years," says LO show manager Heather MacRae.
Thrive will take place on Sept. 16 – 17 at the Ancaster Fairgrounds in Jerseyville. "Thrive was chosen based on the thriving environment, of not only LO, but our industry as a whole. Thrive means grow, flourish and prosper — everything that LO represents," says MacRae.

The new Thrive event will serve more green industry sectors, with more chances for networking and fun.
---
Ancaster Fairgrounds is a modern exhibition facility and an ideal venue for Garden Expo. The Fairgrounds' support facilities, parking and easy access are sure to be welcomed by green industry buyers and exhibitors alike. The location is very close to many LO members, attendees and exhibitors. "It is casual environment where business can be conducted. It works very well for these unique events," says MacRae, who noted, "Our sector groups were very keen about change and bringing sectors together in one central location."
Chair of the Garden Expo Committee, Michael Van Dongen of Van Dongen's Landscaping and Nurseries, Hornby, feels that moving Garden Expo from October to September offers the industry key advantages. "September works much better for placing my merchandise orders," he said.
LO past president and well-known nursery grower, Tom Intven of Canadale Nurseries, St. Thomas, agrees with Van Dongen. "We are excited about the new Thrive show. For us as growers, it provides a much more timely opportunity to 'show off' our product. We welcome the change and look forward to seeing all of our customers and friends at the exciting new location and a new time."
The three events being combined under Thrive all have long histories within Landscape Ontario.
Garden Expo has been a mainstay trade show for growers and garden centre owners for the past 15 years. Held formerly at the Toronto Congress Centre, discussions to revamp the show have been taking place.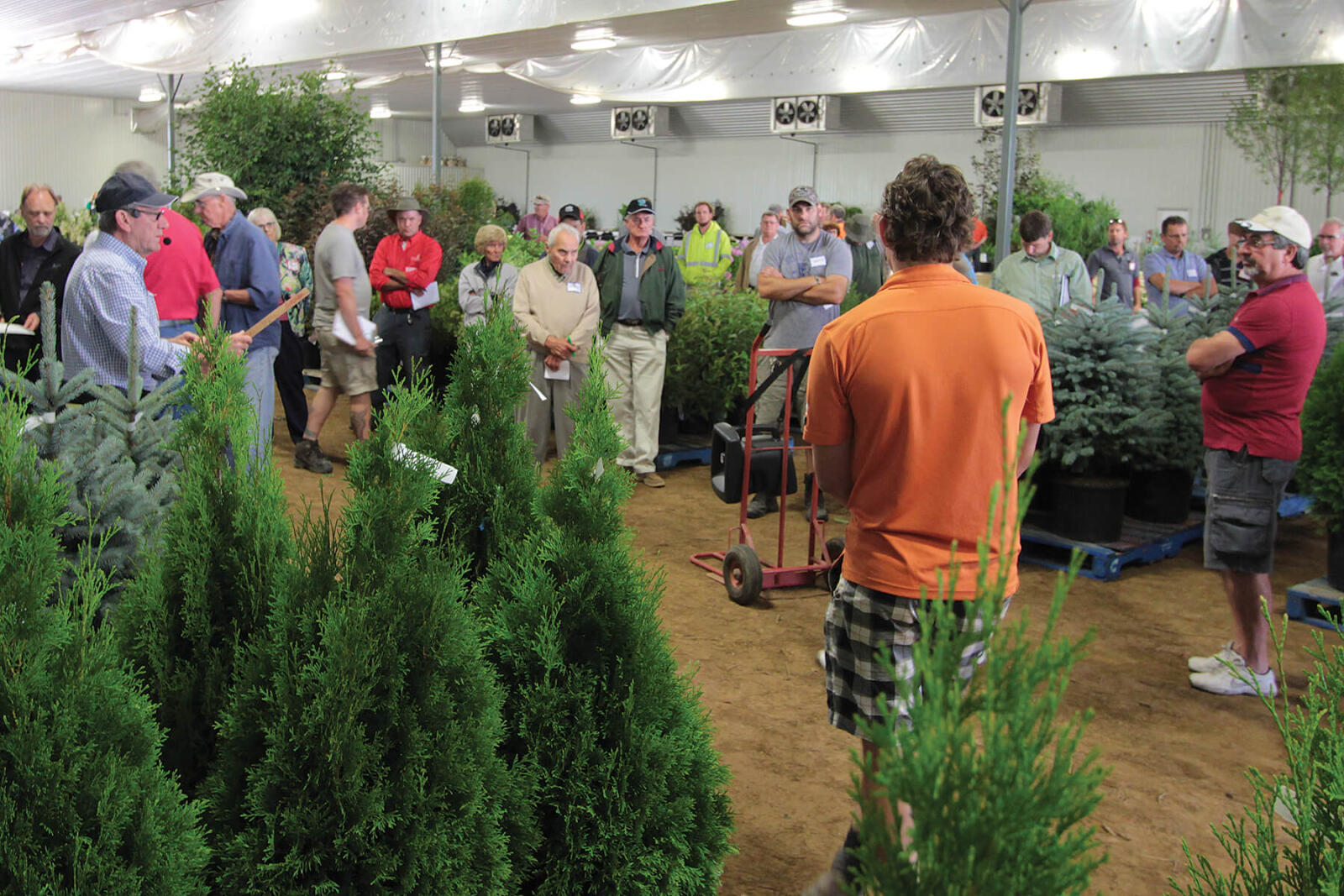 The annual Industry Auction is a major fundraiser for the Ontario Horticultural Trades Foundation, which hands out scholarships and research funds. The Auction is hosted by LO growers around the province and also features that sector's Awards of Excellence.
Golden Horseshoe Chapter has operated its chicken roast for many years, staging the event at member businesses each year. It has grown in attendance and attractions each year, but the main ingredient has always been great barbecue chicken with Chapter members handling the chef duties.
"Our idea for Thrive sparked excitement every time we presented it," says MacRae. "This new event, in a sharp venue, offers opportunity for both indoor and outdoor activity. We understand our events are all about face-to-face; plans for networking, food and social time at Thrive fit the bill."
Tom Intven added, "It represents a paradigm shift that is spot on with what is happening in the market. It will invigorate and enhance the relationships between buyers and sellers, bringing an organized social component, and the fun and excitement of the Growers Auction that really showcases the wonderful product grown in Ontario at a time when stock looks great."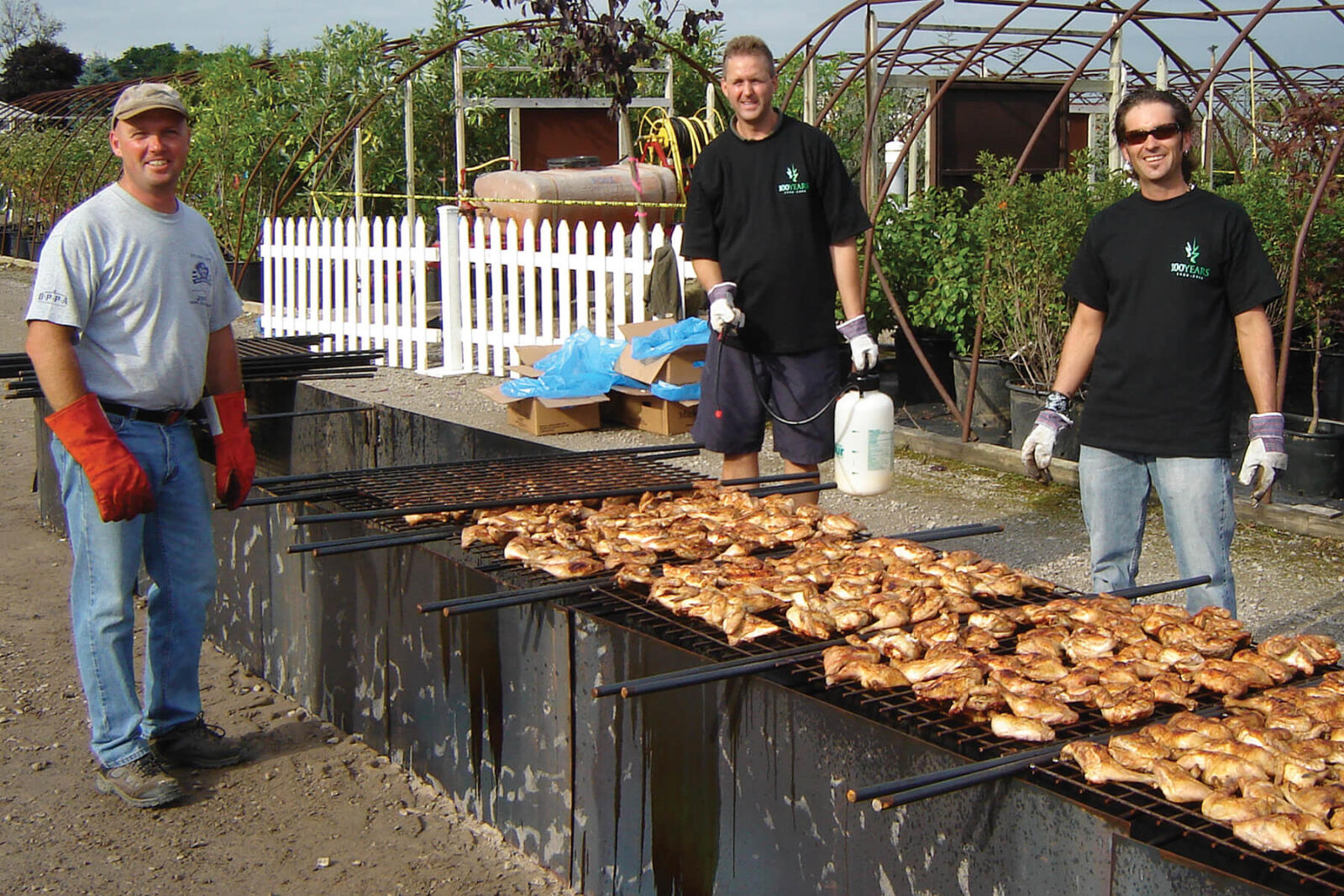 MacRae says members should watch for further announcements as more activities may added between now and September. "We will continue to make announcements about Thrive throughout the spring and summer."
Anyone interested in booking space, becoming a sponsor, or with any questions may contact Heather MacRae at 416-848-7577, or
hmacrae@landscapeontario.com.