September 27, 2017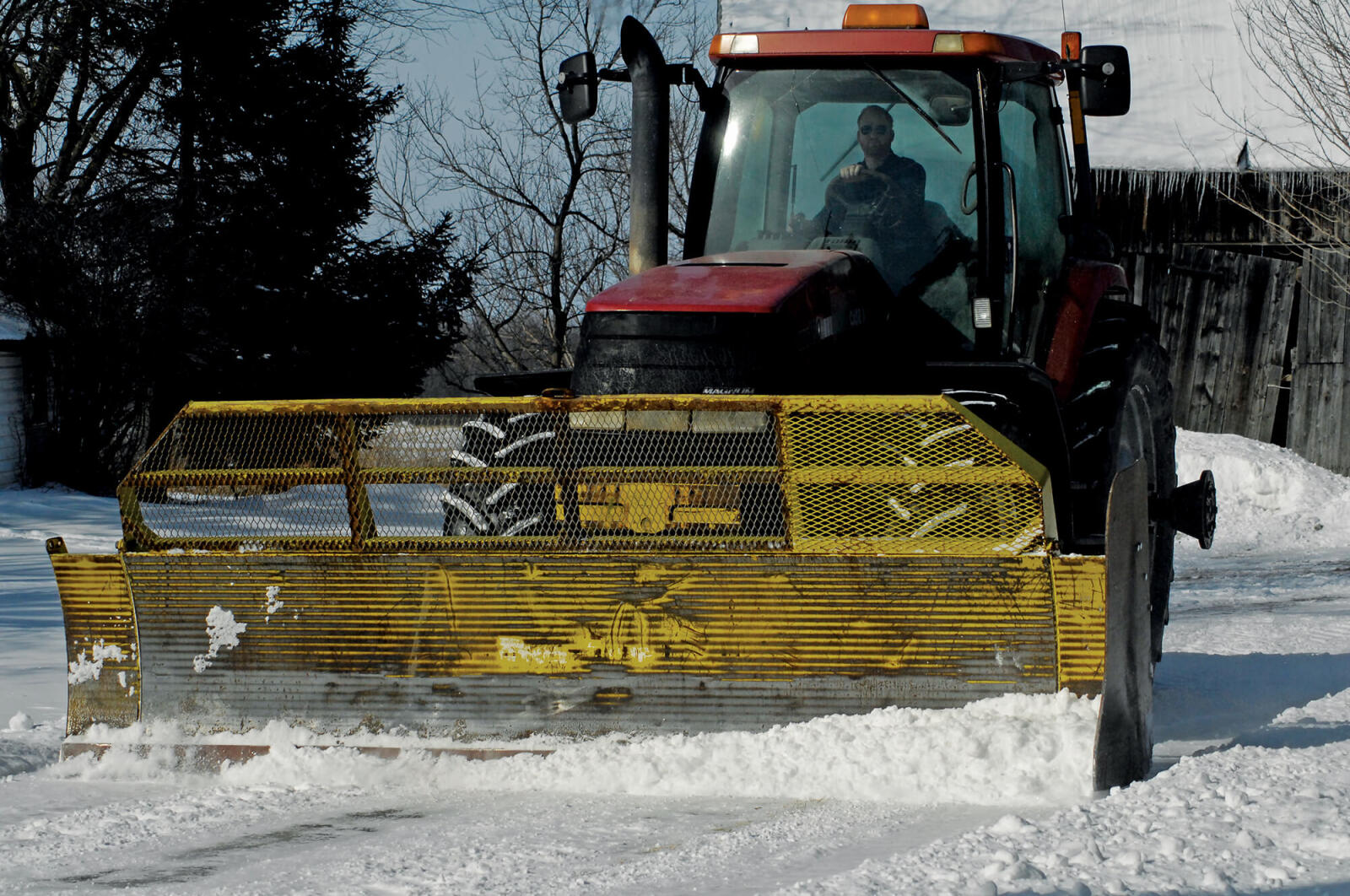 The right stuff for white
Finding and keeping talented staff is an ongoing challenge across the landscape profession, but nowhere is it more severe than in the snow and ice sector. Two progressive operators share their strategies.
BY SCOTT BARBER
"We're working the toughest hours, on call, in the harshest weather conditions, and at the same time, the industry doesn't get the respect it deserves," says William Jordan, owner of Ayr, Ont.-based Urban Meadows Property Maintenance. "It's always been difficult to recruit quality workers and to stay fully staffed through the winter, but now you add the fact so many people in the younger generation don't seem to want to work hard, or they need to have their hand held, and it really becomes a problem."
Operating heavy equipment or shoveling snow in icy, wintry conditions can be dangerous, even when you do everything right. You never know when a car might fly by your plow, in a rush and seemingly oblivious to the slick or snow covered road conditions — clueless of course, until they clip your plow or spin out.
Snow staff must be able to keep their cool in the middle of the night through nasty storms. It's not an easy skill set to recruit, but without it, it's impossible to keep a crew safe and meet client expectations.
Hiring for values
Plowing snow came naturally to Jordan, who learned at age 18 he had a real knack for clearing the white stuff. Most people, however, even those with plenty of experience operating heavy machinery, don't have the passion or instincts to get jobs done efficiently.
"How to find people that are going to be the right fit for snow is the million dollar question," Jordan says. "We have the same process that a lot of other companies use, which is to put out ads online. We also use a personality quiz that I put together
(see sidebar)
, to get a sense of the kind of person they are."
Linda and Rob Tester, owners of TNT Property Maintenance and Your Salt Connection in Kitchener, Ont., have been in the snow and ice business for more than two decades. Over that time, they have learned to "hire for attitude, rather than aptitude."
"We look for people that share the same team- and community-oriented values that we do as a company," Linda explains. "We're also interested in the hobbies applicants have, because we have found over the years that people who enjoy team and outdoor sports or activities are a much better fit for our industry, than those who would rather watch movies and play video games."
She adds, "Problem solving is another big one, for us. So for example, if you're into tinkering with engines or woodworking, that's a really good sign."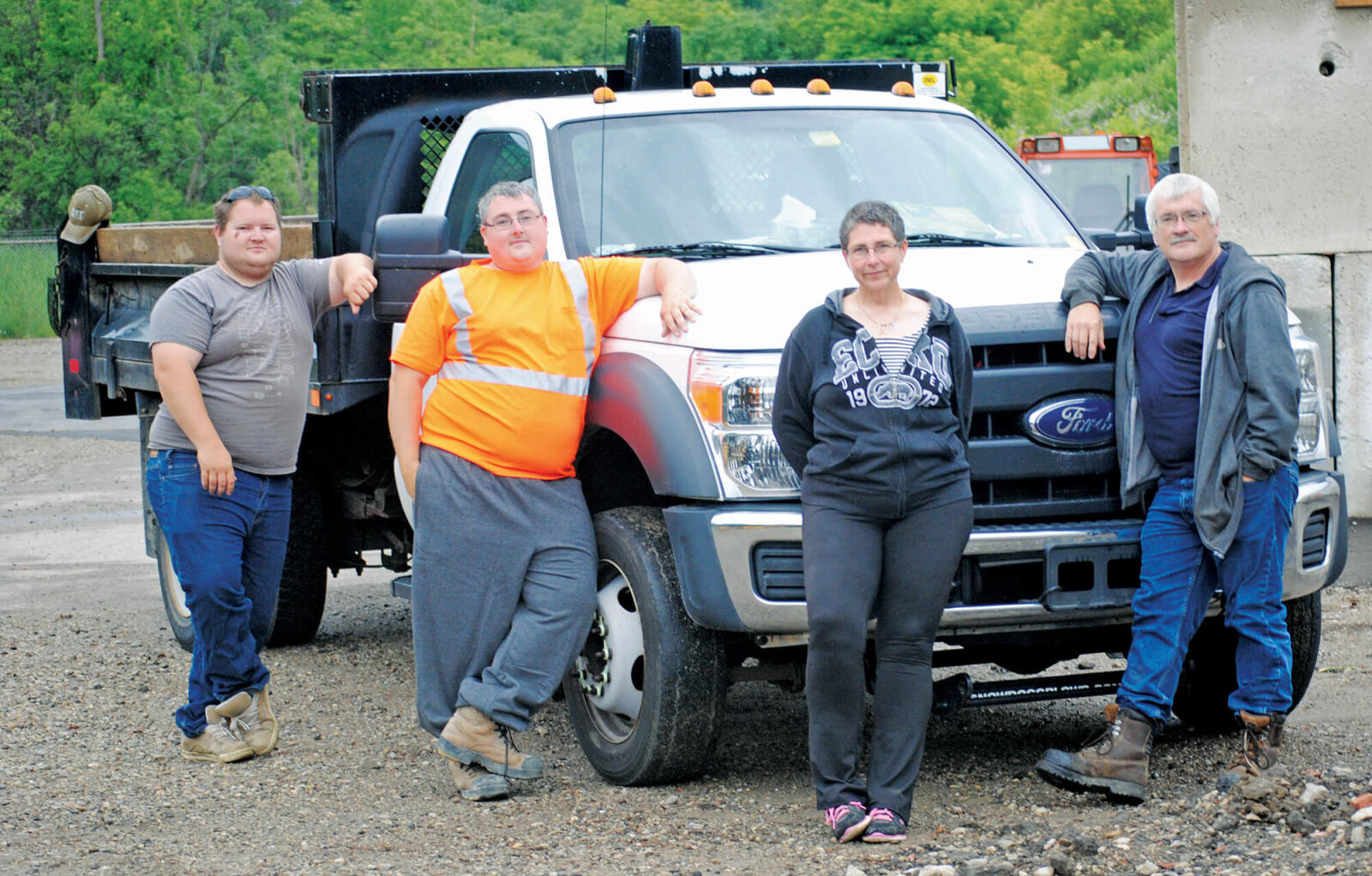 The Tester family, Bobby, Brian, Linda and Rob, owners of TNT Property Maintenance and Your Salt Connection, Kitchener, Ont., have 20 years of knowing first hand the challenges facing snow and ice contractors.
---
The Testers and Jordan agree, it takes a certain type of personality to thrive in the snow industry. And while it's difficult to nail down exactly what those personality traits are, after years of experience, they know it when they see it.
"It's got to be somebody who enjoys working on a team to get a big task done, but at the same time, operators have to be able to be out on their own a lot," Rob says. "It might sound contradictory, but it's not when you look at the bigger picture. And that's the kind of person best suited for what we do."
Constant communication with staff
Recruiting the right people is hard enough, but making sure they are ready to go when an event hits might be even tougher. How do you ensure team members are going to show up, alert and motivated, to work in the early morning hours — potentially having been idle for days or weeks?
"Teaching staff how to watch the weather is a big part of our training," Linda says. "We also try to communicate with our team as much as possible, so they know what's coming. Even though things can come pretty well out of nowhere sometimes, or it goes the other way and a big system changes course at the last minute, we do our best to communicate with our team so they can prepare and be ready to work."
Jordan has a similar system at Urban Meadows. "24 hours out, we'll send a text message to our staff letting them know it looks like a storm is headed our way," he says. "They just want to be kept in the loop about what's going on with the operations. And I always ask them to respond to let me know they got the message."
He adds, "There's no question the biggest complaint we get from staff: they don't know when their shift is going to be. We try to stay in constant communication before an event and during the storm as well. Another thing that helps is the app we use, which lets everybody know which sites have been serviced and who is scheduled to work each location."
Culture of honesty and respect
At TNT, company culture and camaraderie is developed through fun staff events. This year, the team went paintballing, and staff members got a real kick out of taking on their bosses.
"The staff had an absolute blast," Rob says. "The teams were a little lopsided, let's say, against the boss. Our staff aren't shy and they had a lot of fun with it. And now they keep asking us when we can do it again."
Rob and Linda also emphasize the importance of being open and honest with staff members. And crucially, fostering an environment where staff feel like they can be honest with management.
"We need to be able to trust that when a staff member comes in to work a storm, they haven't been out drinking or doing anything else that might compromise their safety and ability to do the job," Linda says. "So we're frank with our team: we tell them to let us know when they have plans to go out partying, and we make sure they know that we don't care about what they do on their off time. We aren't going to judge them, we just need to know that we are going to have staff that are fit to work when we need them."
Pay structure that works
Having a strong company culture is crucial, but money talks, and if employees can't survive from on-call hours, they aren't going to stick around for long.
TNT has implemented a bonus system to give employees an incentive not to miss shifts during the winter season.
"If you come out for every shift that you're called for, you get a $2 bonus for every hour you work at the end of the winter," Brian Tester, son of Rob and Linda and employee at TNT, explains. "Of course if there's a legitimate reason why someone can't make it in for a shift, that doesn't count as a strike, but otherwise, you have to come in to work. When you consider that some guys can put in over 500 hours in a busy winter, it's a pretty sweet deal."
At Urban Meadows, Jordan recently started a new compensation system. "We are moving towards a structure that will guarantee staff a fixed weekly pay for standby and operations," he says. "It will help our staff live better, because they know they will get a fixed amount regardless of Mother Nature. There will be stipulations to receive the pay, but it's pretty simple. Be on call, show up on time and operate the equipment safely and efficiently."
Safety in a hazardous environment
Even if you do everything right as an owner in terms of hiring and training, accidents can still happen.
Last season, an experienced operator at TNT suffered a serious injury to his hand and arm after reaching into a drop salter that was still running. It was a devastating incident, and one that occurred despite the employee having operated the piece of equipment for several years, and receiving machinery and lockout procedure safety training every season he had been with the company.
"We had colleagues coming to us after the accident saying, 'how could this happen, you're the safety people?'" Linda says, noting she has undertaken years of safety management training through Landscape Ontario and the Grand Valley Construction Association. "But that's why it's called an accident."
The on-call, nighttime hours, heavy equipment and brutal weather conditions make vigilance with safety even more important. It also means snow and ice contractors need to find staff who can handle the challenge and keep their wits about them, even when fatigued and under stress.
"I try to make sure our staff knows they're not alone when they are out in the field, plowing," Jordan says. "The app helps, because they can see where everyone is at and they can see everyone is doing their part to service all of our properties. But sometimes, especially with rookies, they can use a little positive reassurance to let them know it's going to be OK, and we're going to get through the event together."
Bottom line
Snow and ice maintenance is a tough business, but it's very rewarding. It's an essential service and workers should take pride in helping clear roadways and parking lots, allowing emergency services to get to where they need to be and help people get to work or medical care. It's not easy to find the right people, but when you do, it's critical to create a positive work environment and a solid compensation structure to encourage them to stay.
---
RISK AND REWARD:
Attracting and identifying snow talent
William Jordan successfully pre-selects applicants with brash-but-intriguing job postings. He is not afraid to differentiate his company with statements such as:
"Of course, there is hard work, but with hard work there is reward. I want to reward you. But first you need to earn it."


"If you're going to work with us, you had better have both eyes open."

"It's time to find some people that have the same positive attitude and drive as I do, for the long run. I want all of us to come to work each day and go — yeah — these guys are fun to work with!"

After he attracts an applicant, and before he schedules an interview, Jordan asks the prospect to complete a short personality quiz. It consists of about 40 lines with four words on each line, such as Listener, Loyal, Leader and Lively — applicants select the character trait from each line they feel is most descriptive of their personality.

The result is a profile grouping responses into four personality types: sanguine (enthusiastic, active, and social); choleric (short-tempered, fast, or irritable); melancholic (analytical, wise, and quiet); and phlegmatic (relaxed and peaceful).

"My accountant actually put the questionnaire together a few years ago, based on some similar quizzes online," Jordan said. "I'm interested in finding out which types of personalities are the best fit for the industry, and have been collecting data. So far, it seems like people who are well rounded, with some traits that fit each temperament, are ideal."



"You need a valid G license with no BS charges. What's a BS charge? If you don't know then keep on walking..."