November 15, 2016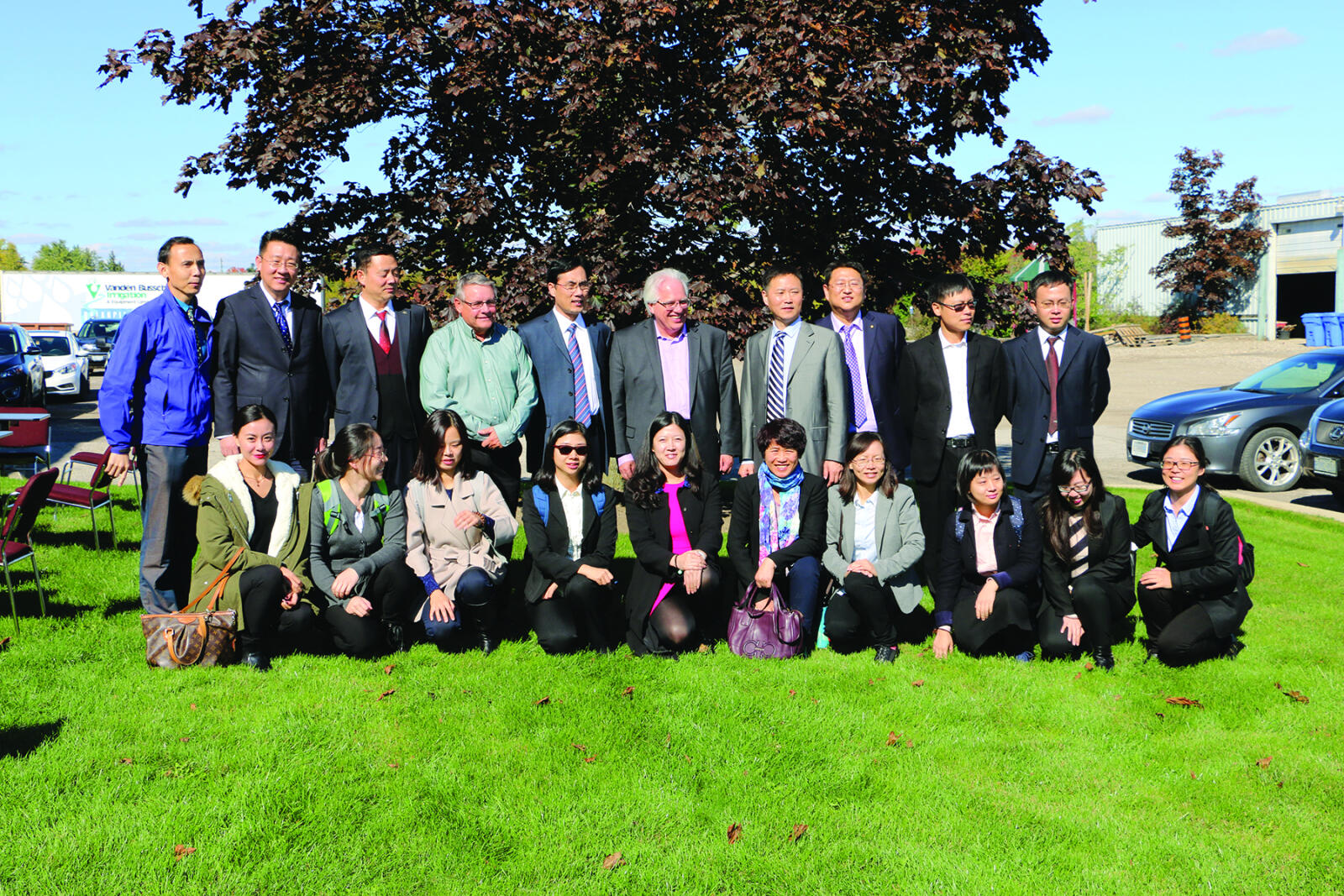 The power of partnerships
By Denis Flanagan CLD
Manager of Membership and Public Relations
As a business owner, you are well aware of the value of forming partnerships with other companies, suppliers and communities. Your staff at Landscape Ontario also value similar partnerships — a value instilled in us by our executive director, Tony DiGiovanni (the Grand Master of networking). This month, I thought I would share some of the activities we have been involved with this fall with some of our numerous partners.
Master Gardeners of Ontario
On Oct. 14, the Master Gardeners of Ontario held their provincial conference at the LO home office in Milton. Many of our members work with Master Gardeners at educational and community events. Here is a note from their president, Claudette Simms:
Dear Cassandra and Kathleen,
Thank you so much for allowing Master Gardeners of Ontario to hold their conference and board of directors meeting at Landscape Ontario this weekend. We had a really successful meeting on Saturday and enjoyed our lunch in the greenhouse — so nice as this year we didn't need sweaters! And it allowed us to wander in the beautiful trial gardens. The 'Night Sky' petunia is stunning. Please extend our thanks to Robert and David who both welcomed us and kindly secured the premises when we were done.
Toronto Botanical Gardens (TBG)
On Oct. 23, we were involved in an all-day, strategic planning meeting at the TBG. As you may know, the TBG will soon be embarking on a massive expansion plan in partnership with the City of Toronto. It is important for us to be a part of this process as it has potential for tremendous business and networking opportunities for our members. The great cities of the world all have viable botanical gardens/parks/greenspaces.
Royal Botanical Gardens (RBG)
The RBG in Hamilton will be the host for the Public Gardens of North America conference in 2017. Landscape Ontario has been asked to participate on the planning committee, which met on Oct. 24. This is an opportunity for us to network, learn and expand our thinking, and there could also be an opportunity for our Associate members from an exporting perspective.
Backyard Living Expo
Organizers of this new consumer show being launched in April 2017 at the International Centre, met on Oct. 25 to discuss if, and how, Landscape Ontario might be involved. The show ties-in with LO's strategic plan of educating consumers on the LO brand and promoting, "Why hire a professional?" In 2016, beginning with Canada Blooms, we are involved with numerous home and garden shows across the province.
CNE Board of Directors
Canadian National Exhibition (CNE) held their board of directors meeting and AGM on Oct. 27. The CNE is one of the oldest and largest agricultural fairs in North America, and LO has a seat on its board. It is a tremendous opportunity that enables us to talk with other associations, businesses and politicians. As this new, progressive board moves forward, I strongly believe we have an opportunity to get our message out to the public (particularly young people) about the many benefits of the green professions.
The partnerships mentioned here are just a small glimpse of some of the external networking opportunities we are involved with on your behalf. Should you want more information, or if you are interested in participating or have other opportunities you think we should pursue, please contact me.