November 10, 2016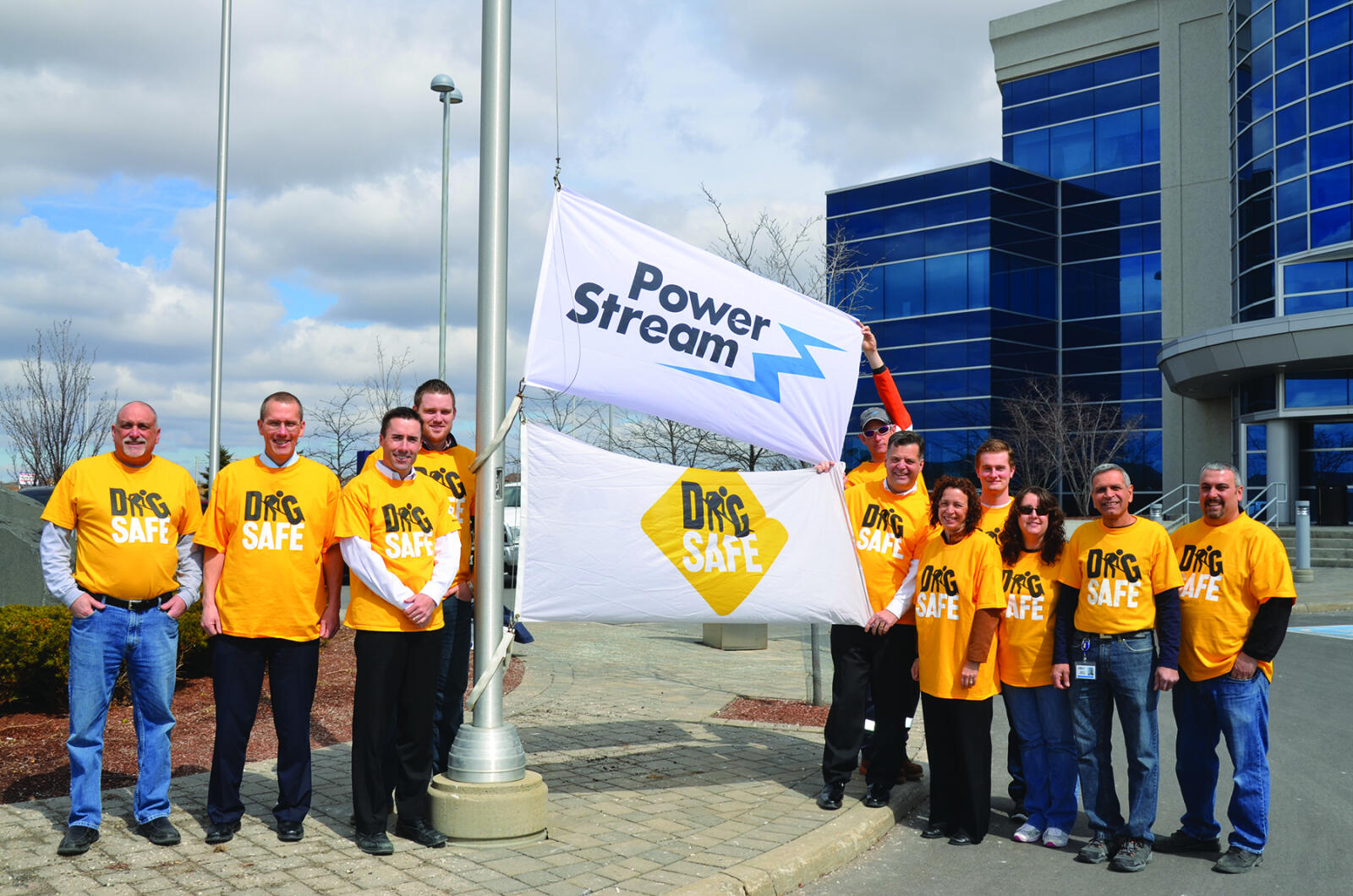 The importance of volunteers and members
By Terry Murphy CLM
What drives an organization? Recruiting new members is always challenging however, the longevity and prosperity of a not-for-profit, Non-Government Organization (NGO) relies on it. Developing a large and active NGO membership roster is what we, here at the Ontario Regional Common Ground Alliance (ORCGA) call "critical mass." Achieving critical mass generally means you can accomplish all objectives on your list. Another important challenge for an NGO is a strong volunteer network. Both go hand-in-hand in contributing to the success of an organization. Landscape Ontario (LO) has achieved this success already and it is something the ORCGA is striving to achieve as well.
Volunteers are like gold
Volunteers also play a vital role for achieving critical mass. Most NGOs depend on volunteers to get things done. A limited budget and ever-present cost controls make a vibrant volunteer network a treasured asset. Ask yourself these questions: When was the last time you volunteered for any group, charitable organization or local community effort? How many hours a month do you help any organization of which you are a member? I'm guessing it's not that many. Some people might not even consider volunteering for a group to which they belong, but for those who do, it is a huge benefit to the organization and extremely rewarding for those who volunteer.
Engaging with members
Organizations like LO and the ORCGA need a good volunteer network to facilitate their many committees that require the knowledge, expertise and commitment of their members. Shared information, past experiences and current knowledge are vital for a committee to function effectively. Most members have a great deal to offer, but the key is getting those members out to participate. Many will rarely take time to share their time and expertise. I have often wondered what could be accomplished if every single person who joined an organization then committed to serving on only one committee or volunteering for just one single event. The organization would be extremely well off.
The ORCGA structure
The ORCGA has three key committees: Reporting and Information (ie: the DIRT Report); Events and Damage Prevention Training (DPT); and Best Practices, together with 13 Geographic Councils. All of these groups require volunteers in order to function smoothly. The ORCGA also requires a number of volunteers to assist with major events such as the Locate Rodeo, annual golf tournament, Damage Prevention Training Programs, Symposium and spring Dig Safe Events.
The ORCGA staff consists of Ian Munro, President and CEO; Kim Sheppard, Accountant; Jennifer Parent, Manager, Growth, Councils and Membership Services and Keith Begley, Manager Activities, Logistics and Programs. This staff of four manages all activities of the organization. The president represents our industry at functions and manages high level activities. Our accountant handles all financial functions and reporting of financial statements. Our membership services manager focuses on membership growth, servicing new members, the Geographic Councils; and our activities, logistics and programs manager handles all major events and meetings. As you can see, everyone is challenged for time! Without the assistance from volunteers, it would be impossible to get things done with staff alone. In addition, three of our staff members have been with for us less than a year. This also creates additional challenges.
Volunteers to make a difference
All associations, especially NGOs, need a steady influx of new members and volunteers to complete their various activities that work towards carrying out their mission or strategic plan. Why not consider calling your local ORCGA Geographic Council member or head office at 1-866-446-4493 to see what volunteers are needed in your area. You will be pleasantly surprised at how you will be received and how much you can help. You will become energized at what you can do to help towards accomplishing the ORCGA's goals and targets, not to mention the personal satisfaction that comes from volunteering.
New members are the life blood of any association and volunteers are recruited from within. You have two opportunities to help us out; join as a new member, or sign-up as a volunteer. In both cases you will be very welcomed.