April 1, 2022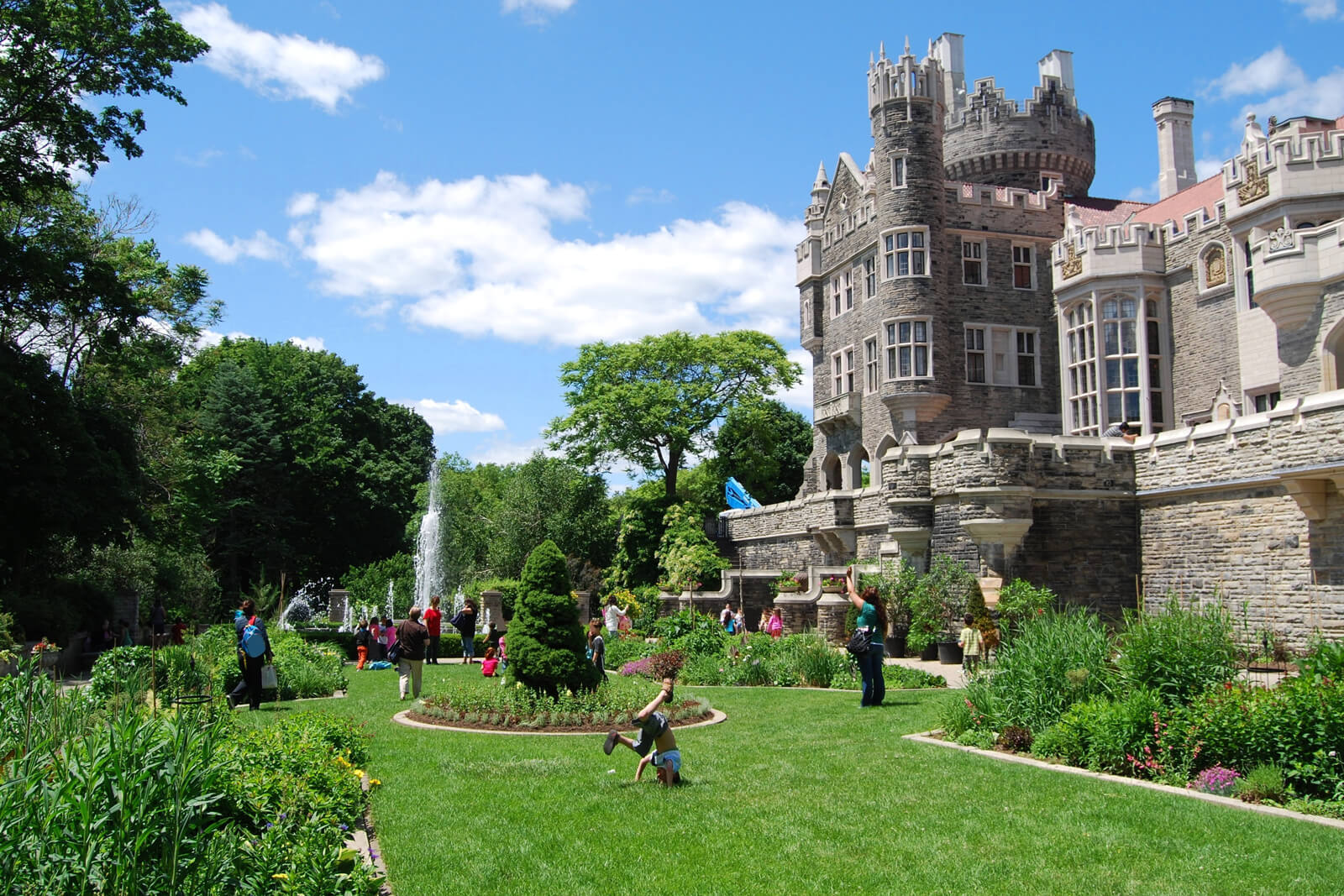 Take time to enjoy one of the many public gardens Ontario has to offer
Spring is in the air and summer will be here before you know it. The fresh air will help to blow COVID out of our homes and businesses. We will be able to greet, dine, work and enjoy each other's company without masks.

The Landscape Ontario COVID-19 Task Force has continued to meet online since March 2020. That is a lot of meetings to keep our membership informed about various COVID protocols, and other timely safety matters. Their commitment paved the way for a safer landscaping community. As we start to move more freely through our communities, take time to enjoy yourself.

For many of us, the spring and early summer is our busiest time of year. If you love gardens like I do, it is also the prettiest time of year. There are so many great gardens and landscapes to see in Ontario. If you have a chance this spring, I highly recommend you get out to see them.

Royal Botanical Gardens in Burlington, for example, features 2,700 acres of blissful gardens, including tulips in spring, followed by a magnificent display of lilacs, right through to the height of rose season in July. In the Windsor area, the Dieppe Gardens have rose gardens with interconnected pathways for a scenic walk along the Detroit River and the riverside Odette Sculpture Garden has art installations and gardens as well.

Toronto is privileged to have the beautiful indoor Allan Gardens Conservatory on the aptly named Horticultural Avenue. Also in Toronto, the gardens at Casa Loma showcase breathtaking rhododendrons and azaleas that surround the castle. The Toronto Botanical Garden and Edwards Gardens at Leslie St. and Lawrence Ave. feature spring bulbs, plant collections and woodland walkways. And along the shore of Lake Ontario on Queens Quay West, the Music Gardens designed by Julie Moir Messervy in collaboration with cellist Yo-Yo Ma are a treat for the senses.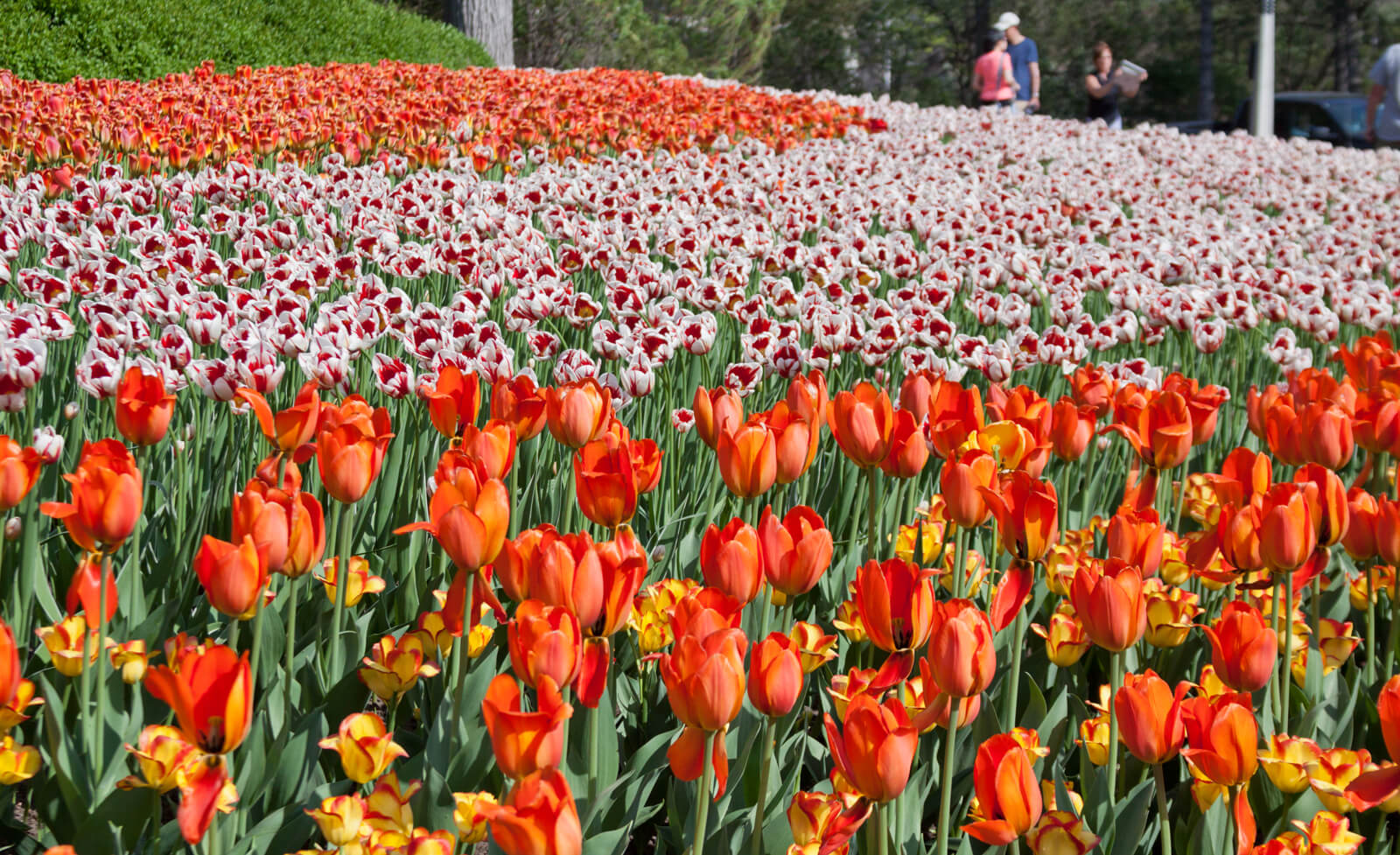 Tulips have been the main attraction each spring in Ottawa, Ont., for 70 years.
---
Ottawa will host the 70th anniversary of the Canadian Tulip Festival from May 13-23, 2022. The downtown parkways, pedestrian walkways and parks will be ablaze with colour and countless varieties of tulips. After the tulip festival there are other beautiful gardens to see, including 50 Sussex International Peace Garden, the National Gallery of Canada Gardens and its interior courtyard garden and the Bank of Canada Plaza Garden, which includes a rooftop terrace garden.
This is just a small sampling of many beautiful garden spaces across Ontario. Every community has public spaces with garden displays and many private gardens open for viewing at various times throughout the year. We work diligently and for long hours to create beautiful spaces for our clients, but often neglect to take time to enjoy the beauty we create. We need to remember to take time to also enjoy the beauty to refocus our mind and relax. I encourage you to take a couple of hours out of your busy spring to relax on a park bench or stroll along a path and listen to the birds, smell the fragrant air, breathe deeply, relax your shoulders and take in the beauty of your surroundings.
Happy spring! As always, I welcome your comments and questions.
---