July 6, 2021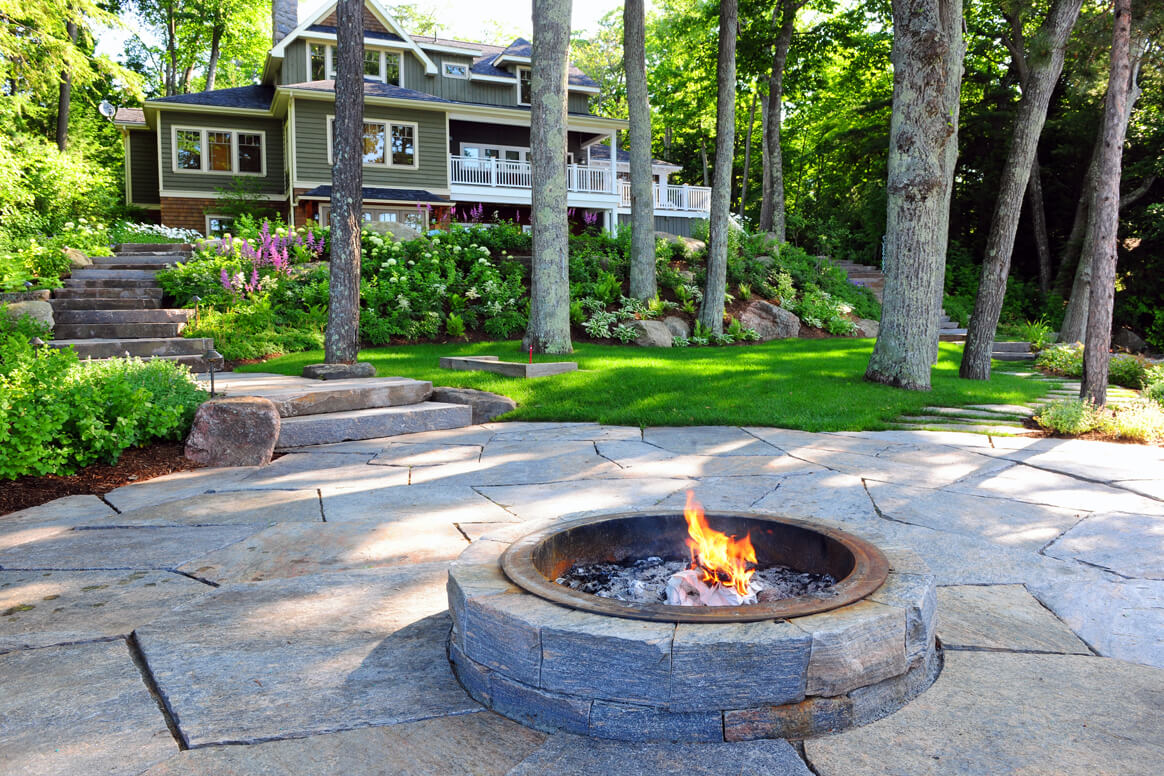 Strong culture produces incredible results
By Chris Occhiuzzi
This year's Landscape Ontario Awards of Excellence were amazingly fruitful for Rockscape.
The Muskoka, Ont.-based business won six awards in total, including four construction honours and the Green Stamp Award.
However, the one which really touched the hearts of the whole Rockscape team — especially the owners and management — was receiving the Employer of Choice Award.
Owner Craig Rose and his daughter Ashley Gowland were bursting with pride when chatting about the award, saying it is the culmination of years of work.
While the company has thrived for 30 years, four years ago they made the decision to focus on developing their company culture.
The award provided validation for their efforts and also reinforced what they already knew: they have a great group of team-first individuals who are closer to family than employees.
"I think back to all of the hard work and effort that we put into building that positive culture here at Rockscape," says Rose. "We're very proud of our team, and we love to know they enjoy working here. It's an honour to get that award."
Both Rose and Gowland were appreciative because they know the team took the time to write and submit positive feedback about Rockscape.
"I have no idea what they said about us, but it must have been good stuff," Rose says with a chuckle.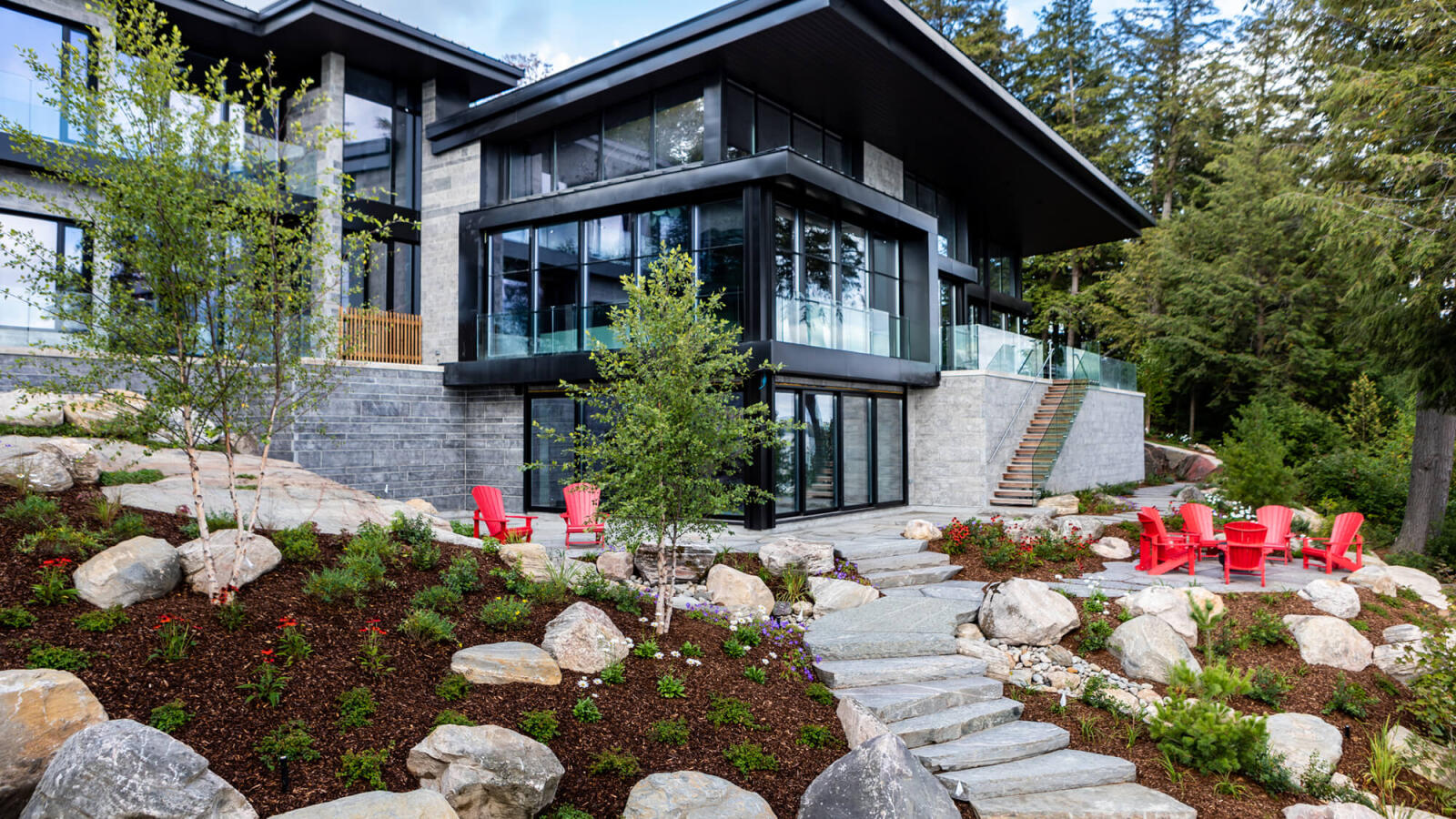 Gowland says when they began developing their company's core values, they included the whole team in the process. The group developed the company's five core values: honesty, respect, creativity, dependability and forward thinking.
"Even through last year (during COVID), it was such a successful year because those core values are ingrained through our culture here now," says Gowland.
But it's more than just coming up with a few significant words. Rockscape put their money where their mouth was, beginning with a series of recurring and one-off collaborative exercises to strengthen their team bonds.
They began holding morning huddles with the crew — including a Fun Friday huddle — and even closed shop on two separate days in the summer (pre-pandemic of course) to visit Muskoka Woods adventure camp and enjoy team building events.
Their team comprises 55 to 60 individuals, including 15 year-round staff, 25 spring-to-fall employees and 15 to 20 summer students. It has taken a concerted effort and investment to get everyone on the same page.
Some of their team-building efforts have been shared with clients — their Instagram feed saw a big boost in popularity during the Fun Friday huddles, recalls Rose.
"It was always fun, team building stuff," he says.
"I firmly believe that in order to keep these employees engaged, it needs to be fun. You need to feel like you are contributing in a positive way and each one of them needs to feel like they play a part in that."
These types of activities were essential in creating the amazing culture that exists at Rockscape. It has created a team-first environment, rather than just a bunch of individuals working on projects together. Rose reiterates this was extremely helpful during the early days of the pandemic.
"We were able to ride through some tough months last spring with a group that was really committed to the organization," says Rose.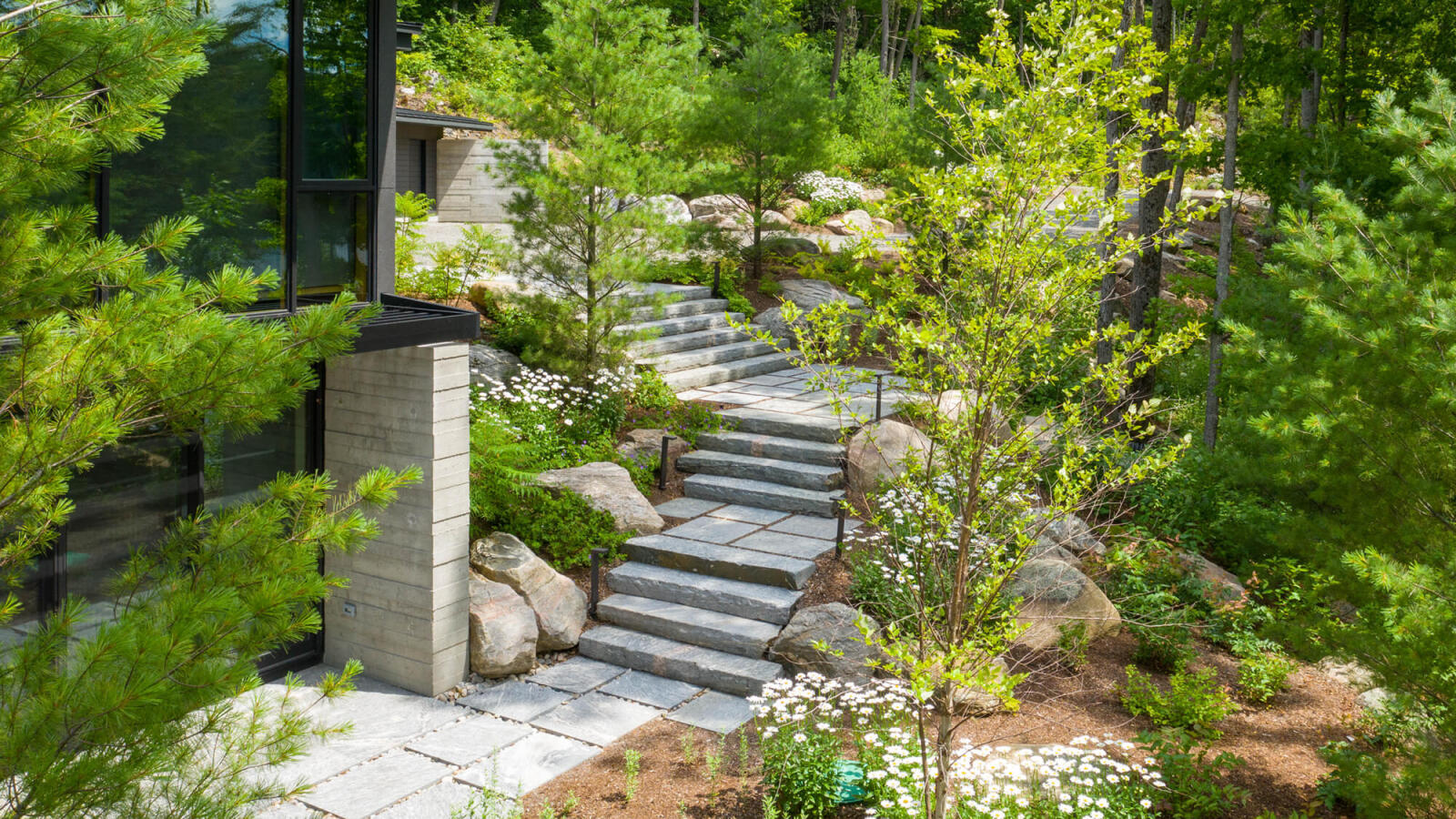 In addition to design build, a separate division focuses on cottage care, property management, small renovations and general maintenance.
---
It's fair to point out that a positive working culture also leads to tremendous work being done. The evidence is the four projects which won Landscape Ontario construction awards. These included properties on Sparrow Lake, Lake Joseph, Lake Muskoka and in the Haliburton Highlands.
The latter also received the Green Stamp Award, which is presented to projects that exemplify green practices, using quality construction, maintenance and design, in sustainable landscapes.
Rose and Gowland said they were honoured to receive these awards for the "amazing projects" Rockscape did last year.
"That was a surprise because we didn't know about that award," Rose says of the Green Stamp. "We were pleasantly surprised and honoured to be one of two companies in Ontario to get that."
While 2020 ended up being a strong year once the ball got rolling, Rose says 2021 is lining up to be even better. They already have several large projects on the go, which has their seven hardscape design build teams booked out until the fall.
But Rockscape has more than just design-build landscape services to offer. Unwind with Rockscape is a separate division of the company focused on full cottage care, property management, small renovation work and other general maintenance. Meanwhile, Elevate with Rockscape is their landscape lighting and irrigation division.
Rose notes one of their specialties is working on island cottages and homes in Muskoka, Georgian Bay and Haliburton. Working on islands begins as soon as the ice comes out and lasts until the snow falls, meaning the team has a lot of cold mornings and evenings on either side of the lovely summer weather.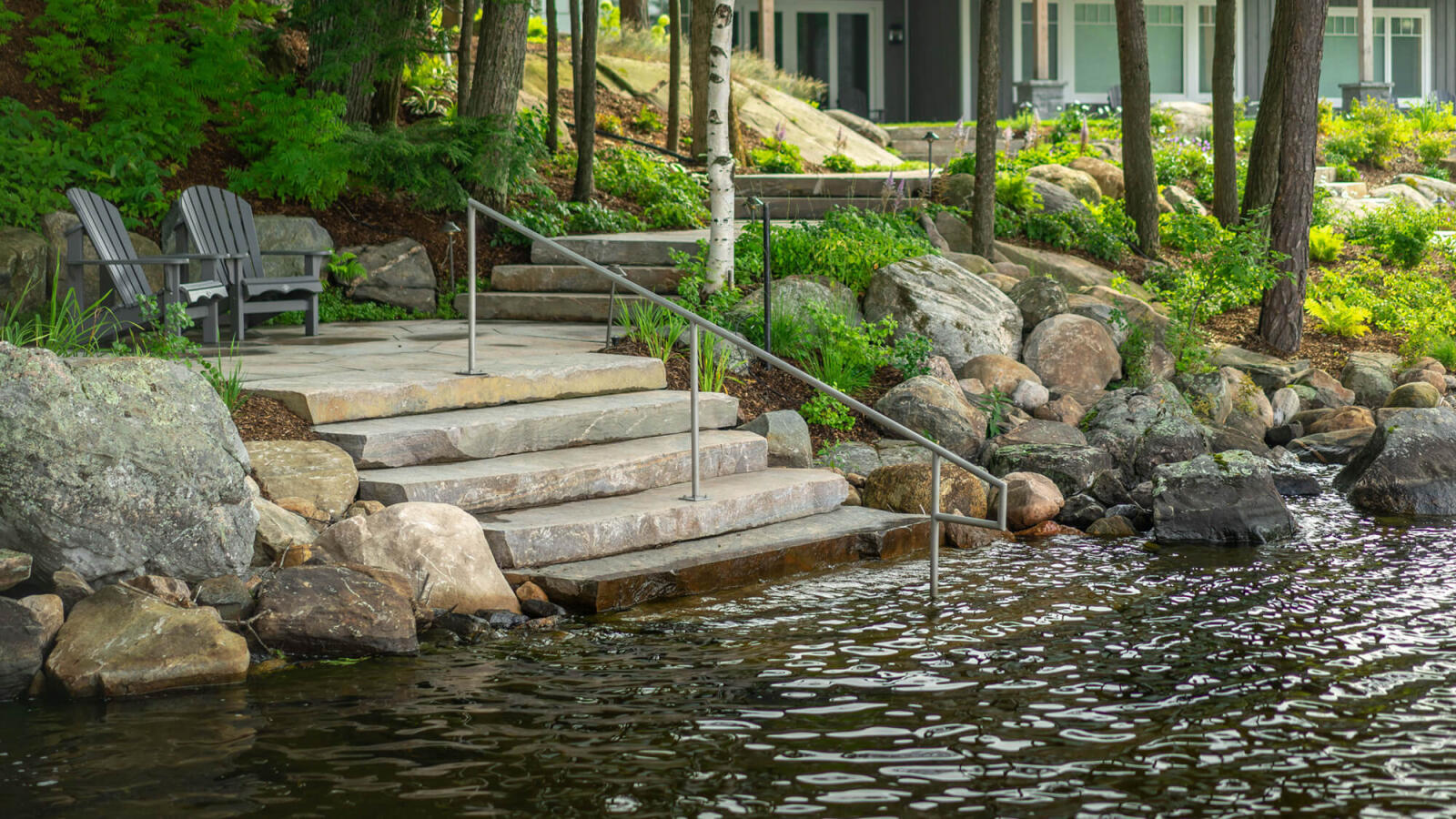 "We've been doing it for a long time, so logistically we make it work, but there is a lot of extra timing and organization that goes into getting equipment and our team over to do the work; including coordinating with several barge operators," explains Rose.
Through it all, Rose and Gowland make sure the Rockscape team feels valued and appreciated.
"I want my team to feel like this is where they want to be, like we're all part of the same family here," says Rose.
Judging by the results of the Landscape Ontario Awards, they've successfully implemented that vision.
Rockscape recipient of two brand new awards
In February 2021, Rockscape was awarded two brand new awards in the Landscape Ontario Awards of Excellence program.
The Bracebridge, Ont.-based landscape construction, design and maintenance company earned a Green Stamp Award and an Employer of Choice Award and in addition to four construction awards.
Green Stamp Award
The judges also gave Rockscape's Haliburton Highlands project a Green Stamp Award which the judges can award to any project that exemplifies green practices, and use of quality construction, maintenance and design in sustainable landscapes, including best practices such as use of permeable paving, native plantings, water conservation, green roof technologies.
Employer of Choice Award
This inaugural award was given to Rockscape and to Wentworth Landscapes of Picton, Ont., for their exemplary practices.
To be considered for the award, both companies had to submit their employee manual and financial data, plus all employees participated in an anonymous survey in which they were asked to rate their overall satisfaction with things like work/life balance, compensation, company culture, communication, and more.
Online entries now open
Landscape Ontario members have until October 1 to enter projects in the 2022 Awards of Excellence program. Full details are online at
LOawards.com
.